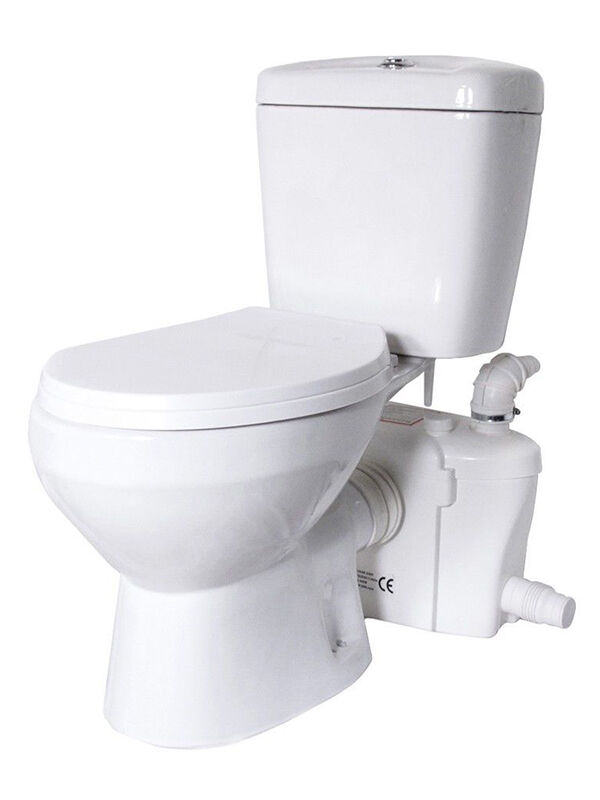 No matter where you live, a toilet is a necessary part of every home. Toilets come with various features and at different price points. Factors to consider when purchasing a toilet include their level of comfort, their flushing capability and how easy they are to clean. Before making a choice, learn what types of toilets you can choose from.
One-Piece or Two-Piece
The most familiar toilet is the two-piece toilet that sits on the floor with the tank directly behind the seat. While these toilets are common, they are also harder to clean than a one-piece, because cleaning requires awkward stooping to reach the outer areas in the back.
The one-piece toilet is bolted to the wall and is usually seen in public restrooms. They are easy to clean since the toilet doesn't sit on the floor, and the outer portions are simple to reach. However, the one-piece toilet may cost more than a two-piece, and it needs to be installed with bracing within the wall to hold it in place.
Round or Oval
Oval toilet bowls and seats offer more comfort than round bowls because of the additional room for a person to sit. The round toilet bowls may appear dated, whereas the elongated bowls have a more modern appeal. However, that comfort and contemporary look cost more.
Using Less Water
Although cheaper toilets are available, you may want to factor in the cost of water usage. Inexpensive toilets often use more litres per flush than the more expensive water-saving models. You may recoup the money spent on a more expensive toilet by using less water and lowering the water bill. However, less water in the bowl may not offer the best in flushing capability. Less water may not wash down a large buildup of toilet paper, so you may be flushing more often than usual. Fortunately, the latest water-saving technologies have greatly improved flushing power.
Energy-Efficient Toilets
There are two main types of energy-efficient toilets: those that use pressure and those that use gravity. Pressure-assisted toilets use air pressure during the flushing cycle, while a gravity-assisted toilet allows the weight of the water to help with the flushing action. A pressure-assisted toilet may reduce the number of clogs you have, but the system is quite loud during the flush and can be costly to repair. The gravity-assisted toilet is less expensive and quieter.
Tall Toilets
Tall toilets aren't only for those with mobility problems. Most people find toilets with increased height are more comfortable, since it's easier to stand after sitting, putting less pressure on back muscles. Taller cabinets and washbasins are also popular in contemporary bathrooms.
While it may feel a little uncomfortable searching for a new toilet from an online store, don't let that factor into your decision process. Take your time to search out the functionality and comfort of each toilet. Seniors may prefer a taller, elongated toilet for comfort and ease, while a round toilet may do for those on a tight budget.