How to Choose a Psychic on Ebay

There are many reasons people choose to visit a psychic. It could be out of curiosity, for entertainment purposes or that you need to get another opinion on a complicated life issue. Psychics often specialise in multiple disciplines, some are trained as therapists or counsellors, some find that this role, as helper, comes naturally.
On Ebay, as elsewhere, there are many different types of psychics. Some have divine gifts and are born to help, others are not so honest and are out there purely to make money off the emotionally weak. So you do have to beware....

Follow the five steps below to find the best psychic to help you:

1. Define your reasons for using a psychic. Different issues require different types of psychics.

2. Decide what specialty you'd like your psychic to have. Specialties can include tarot card reading, intuitive readings, astrology and palm reading.

3. Ask your ebay friends or family for recommendations. Most often the best psychics don't advertise with the use of flashy pages and lots of different offers; instead, they obtain clients by word-of-mouth and therefore have more understated pages that they use to attract the right people for them.
4. Have a good look at all the psychics available on ebay. Which listings really stand out to you and why? Create a list of psychics from this information.
5. Research each of these psychics, check their feedback scores. How does reading their listing make you feel? If it makes you feel relaxed and comfortable, with a feeling of near familiarity while reading it, mark a tick next to their names on your list. Make contact with these people (via member to member messages in ebay) to see what they can offer you. Ask what their personal beliefs are, what their background and training is, how they work and if this matches with what you need you just may have found the best psychic on ebay for you.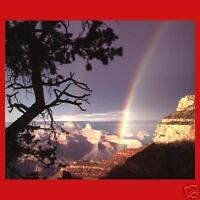 When reading the psychics listing and then their return message to you, listen to your gut feelings. Avoid working with anyone who makes you feel uncomfortable or vulnerable or tells you anything that frightens you. Similarly, avoid a psychic who makes outrageous claims that raise skepticism. A good psychic is a professional with whom you should feel comfortable and safe.
One last thing before you take the plunge
If you find yourself consulting a psychic excessively you may with to consider that you might be avoiding something in your life. Psychics are not a quick fix: What may be needed is a deeper exploration of the issues involved that only a trained therapist or counselor can provide. Is a psychic what you need??
Now, if you have settled on a psychic and have definately decided that you would like to have a reading and it is what you need right now... go ahead, take the plunge. You will find it very helpful, insightful and life-changing. Enjoy!

Was this guide helpful and insightful? Click yes below.