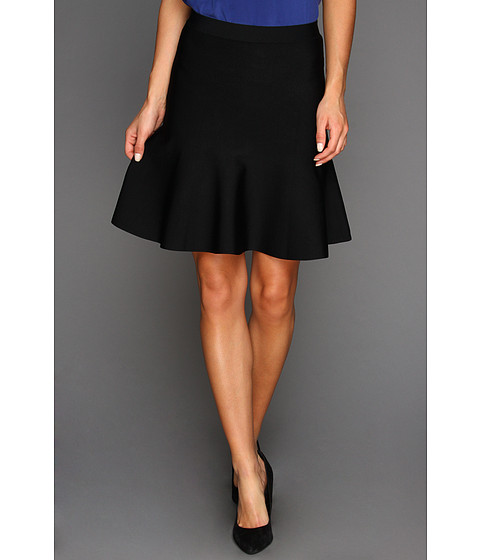 Dressing for an evening out on the town typically requires a bit of thought and preparation. While the little black dress is the standard go-to option for a number of women, a skirt is an often overlooked alternative. With a large number of styles, lengths, patterns, and fabrics, there is a skirt to suit every occasion, whether the evening out involves dinner and a movie or tickets to opening night of a sold-out opera.
A basic knowledge of the various skirt styles and descriptions helps shoppers quickly find the style they want. Understanding how different styles of skirts fit and which styles of skirts are most flattering on specific figures ensures satisfaction with a purchase. Choosing a skirt based on body type, and finding the right fabric, colour, and length makes it easier for shoppers to find a skirt that enhances their figure and suits the evening itinerary.
Get Familiar with Skirt Styles
Most women know the difference between a pencil skirt and a pleated skirt, but there are a host of terms used to describe skirts that leave many shoppers confused. The chart below outlines some of the most common terms used to describe the various skirt styles on the market.
| | |
| --- | --- |
| Skirt Type | Description |
| | Resembles the letter "A" with a narrow waist that gently flares out toward the hem |
| | Slim fitting and narrow with a straight, tailored cut that falls just above or below the knee |
| | Multiple panels, gores, or pleats gathered at the waist |
| Circle Skirt | Fitted waist and flared hem formed from a complete circle of fabric |
| | Panel of fabric that wraps around the waist, overlaps, and is secured with a button or tie |
| Bias Cut Skirt | Cut diagonally across the grain of the fabric to give a softer, more graceful drape |
| | Full, three quarter length skirt with tiers of billowing fabric for a slightly bohemian look |
| | Fitted waist and balloon style silhouette created by sewing the outer layer to the lining |
| Handkerchief Skirt | Overlapping, diagonal, zigzagging hem, may be made out of handkerchiefs or other light fabric |
| Fishtail or Mermaid Skirt | Slim fitting to the knees then flares out, resembles a mermaid's tail |
| | Long skirt with hem that falls to the ankle or touches the floor |
| | Short with a hemline halfway up the thighs |
The skirts listed are standard styles that are readily found in stores and online. There are many variants on these styles. This guide should cover most of the choices encountered when shopping for a skirt.
Choose a Skirt Based on Body Type
With the number of different skirt styles available, it is easy to find a style that flatters any type of figure. Shoppers must know how to determine their body type in order determine which styles are best suited to their figure.
Common Body Types
Women come in all shapes and sizes, and different styles of clothing work better on certain figures. The chart below outlines the various figure silhouettes and gives examples of skirt types that are most flattering on each type of figure.
| | | |
| --- | --- | --- |
| Figure Type | Description | Skirt Styles |
| Hourglass | Defined, narrow waist with balanced bust and hips | Most skirt styles as long as length is flattering, structured skirts are the best choice |
| Pear | Wider through hips than shoulders; narrow shoulders, small bust, defined waist, hips and thighs wider than shoulders | Knee-length A-line or pencil skirts |
| Slim or Rectangle | Straight torso with little difference between bust, waist, and hips | Knee-length pencil skirts, trumpet skirts, circle or full, box-pleated skirts |
| Inverted Triangle | Broad shoulders with narrow hips and slender limbs | Circle skirts, full pleated or panelled skirts, sarong skirts |
| Apple | Widest through the midsection with a medium bust and a flat bottom | A-line skirts, pencil skirts, trumpet skirts, at or above-the-knee hemlines |
Camouflaging Problem Areas with A Skirt
To de-emphasise the tummy area, choose A-line skirts with high waists and flat waistbands. Full hips are camouflaged well by trumpet skirts since they draw the eye down and away from the hips. Structured A-lines also help hide full hips. Women with rectangle figures need to add volume to lower body, which is easily accomplished with a trumpet skirt or voluminous A-line skirt. An off-centre slit visually elongates short legs.
Choose a Skirt for an Evening Out
Women need to consider several factors when choosing a skirt for an evening out. A skirt should fit and flatter the wearer, but it also needs to suit the venue or event. Style, length, fabric, and colour all play a role in finding the right skirt for a night on the town.
Pick a Flattering Hem Length
When it comes to hem length on a skirt, there is one golden rule all women need to follow. A skirt should end at the leanest part of the legs, which is generally mid-thigh or at or just below the knee. Mid-calf length skirts, or midis, look great on runway models, but they are unflattering on petite and plus-sized women, as well as women with big legs. Maxi skirts look best on tall, slender women.
When deciding between a shorter or longer skirt, keep in mind the event or destination. Miniskirts are great for night clubs, but an evening at an art gallery or ballet may require a more modest length. Likewise, a maxi skirt may be too casual for a five-star restaurant, but is fine for a standard dinner-and-movie date.
Fabric is Important when Selecting a Skirt
The fabric from which a skirt is made affects the way a skirt fits as well as how casual or dressy it appears. Clingy fabrics should be reserved for slim figures and casual itineraries. For dressier events, look for structured styles made from sturdy fabrics that skim the body and provide a smooth silhouette.
Have Fun when Choosing Skirt Colour
Colours and patterns make the difference between and ordinary skirt and an extraordinary one. Wear bold colours and large patterns to draw attention to the lower body. Small patterns and subdued colours are great for de-emphasising heavier hips and thighs. Although most evening events call for more demure fabrics, there is nothing wrong with wearing a bold skirt when headed out for a casual evening in the city.
Get the Right Size Skirt
A skirt that fits well not only looks great, it feels great. Proper fit flatters the wearer and ensures the skirt stays in place while being worn. Spending a little extra to have a skirt hemmed to the perfect length or to have the waistband taken in often means the difference between a skirt that looks mediocre and one that looks like an expensive, custom-tailored skirt.
Buy a Skirt on eBay
Shoppers in search of a skirt for an evening out can find thousands skirts in every size and style on eBay. eBay's large inventory means a great selection and competitive prices for buyers. Features like keyword searches and seller ratings make finding the right skirt simple and hassle-free, and buyers can save money by purchasing from sellers that offer free shipping.
To find a skirt for an evening out, navigate to the eBay home page and type a description of the item desired into the search box. For example, type in the words "black miniskirt" to return a list of all the skirts meeting that description or browse deals on skirts. Using the filters provided, shoppers can quickly narrow results by size, brand, material, condition, or price. Alternatively, shoppers can use category listings to navigate through the extensive inventory of women's fashions, to include skirts, tops, and shoes.
Conclusion
Skirts are a versatile addition to any wardrobe. Whether short and straight or long and full, skirts are a great choice for casual dates or dressy events. From peasant skirts to pleated skirts, there is a skirt to suit every occasion. Plain or printed, with or without a slit, the right style skirt elongates the legs, slims the hips, and accentuates the waist of the wearer.
A skirt can be fun and flirty or classy and chic, depending on how it is worn. Shoppers need to decide what fabrics are best suited for the planned activity or venue. Perhaps the most important factor when choosing a skirt for an evening out is getting a skirt that fits well. A skirt that fits properly looks great and feels great, and the woman wearing it is sure to feel confident and attractive wherever she goes.