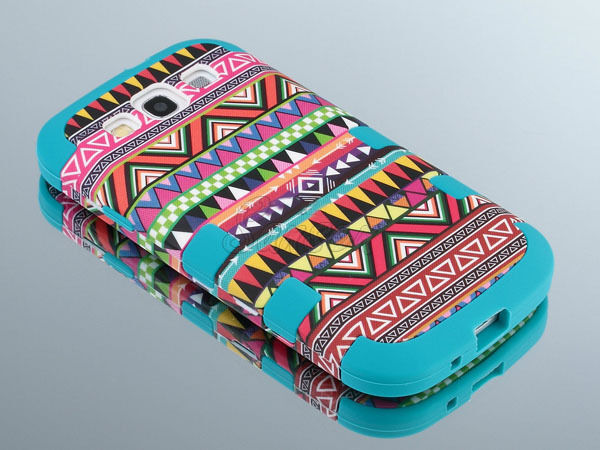 The iPhone 3 is one of the best selling smartphones of recent history. The device is renowned for its features and functions and the simplicity of its interface. Due to its popularity, a large number of accessories are available to buy for the device, with cases being one of the most sought after. The following guide will examine the various stylish cases that can be bought for the iPhone 3, and will explain how to find a desired case on eBay.
iPhone 3 Cases
iPhone 3 cases can be categorised by their function and intended purpose. All categories contain stylish cases so buyers are advised to first decide what type of case they want, and to then browse within the selected category for a case they find to be aesthetically pleasing. The following are the various types of case that can be bought today.
| | |
| --- | --- |
| Designer | Designer iPhone 3 cases are without a doubt the most stylish on this list. Designer cases come in a range of colours, designs and styles and there is a case for everyone. Popular designer cases included gold cases, mirrored cases, glitter cases and those that have been emblazoned with the logos and symbols of popular fashion companies. Designer cases can also be bought displaying various famous pieces of art, or images of well known cultural icons. Prices for designer cases will vary depending on the manufacturer and the design. Buyers should note though that the majority of designer cases sold today are purely aesthetic and do not offer any protective qualities. |
| Protective | Protective cases are very popular among iPhone users as they keep the device safe from damage in the event of the smartphone being dropped. Protective cases will also prevent the device from becoming scratched or cracked. Typical materials used for protective cases include silicone gel, rubber and hard plastic, and the majority of protective cases sold today are well designed and quite stylistic in their own right. |
| Leather | Leather cases are extremely stylish and a preferred type among adults and young professionals. Leather cases offer a decent amount of protection for the phone, and are very visually pleasing. Buyers can choose between faux and real leather cases. There are also a number of leather wallet and flip cases, which are also very stylish. Wallet cases can be used to hold the device, cards and money while flip cases have a button down latch that keeps the device secure and free from dirt and dust. Buyers looking for a practical and stylish leather case should check out iPhone holsters. These are attached to the user's belt and offer easy access. |
| Sock | iPhone 3 sock cases do not have considerable protective qualities but are available in a large number of colours, materials and designs. The majority of these socks are very stylish having been manufactured purely for aesthetic purposes. Buyers considering purchasing a sock case for their iPhone should look for those with a drawstring at the opening, as this will prevent the device from slipping out. |
There are a lot of stylish iPhone 3 cases available to buy today and the best way to find a suitable model is by browsing through what's on offer. Remember to include the above groupings into the search as this will speed the process up and help narrow down what is suitable.
Buying iPhone 3 Cases on eBay
There are many retailers and specialist websites that stock stylish iPhone 3 cases, but all buyers are advised to use eBay:
· The site has an unrivalled selection of new and used cases for sale at very reasonable prices.
· To find a stylish iPhone 3 Case, first head to eBay.com.au, and when the homepage has loaded up click on theMobile Phones & Accessories link in theElectronics tab. On the following, page click on theMobile Accessories link. Next, click on the Cases, Covers, Skins link found on the left hand side of the page in the Categories table.
Click on the For Apple filter under the Compatible Brand heading to be brought to the relevant listings page. Type the name of the desired style of iPhone 3 Case into the search bar and press enter e.g. iPhone 3 Protective Case.
· Buyers will find that used cases are sold at much lower prices than those that are new, and to list used cases simply click on the Used filter under the Condition heading.
Buyers should also visit eBay Deals, which is a section of the website that sells products at a reduced price. Click on the Deals link at the top of the page, followed by the Mobile Phones Accessories link in the Electronics tab.
Conclusion
There are a large number of stylish iPhone 3 cases available to purchase today, but buyers should first decide what type of case they want as this can make the browsing process much easier. Different types of case offer different things so keep this in mind when making a purchase. Buyers should also remember to check out eBay Deals as they may find a stylish and suitable iPhone 3 case there for sale at a greatly reduced price.