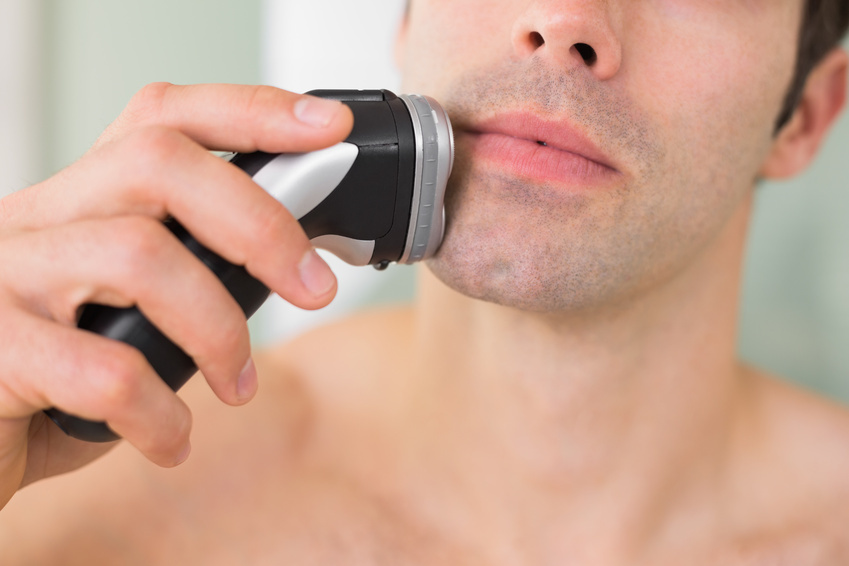 Electric shavers are good option for men and women who do not want to use disposable shavers. Electric shavers remove hair from the face, legs, head, underarms, and any other area desired. Because the cost of these shavers is considerable, choosing the right one the first time someone shops is important. Not only does a person have to consider the cost of the shaver, they also have to consider the power source, head type, and features of the shavers.
Power Source
Electric shavers run either with electricity or with battery power. If there is access to a power point at all times, an electric shaver that plugs into the power point gives the most power and durability. If access to a power point is not reliable, a rechargeable electric shaver might be preferable. Some rechargeable electric shavers only work when running off the battery, but some work while plugged into the power point and from the battery. Finally, it is possible to choose a battery-operated model that uses regular household batteries.
Head Type
Consumers can choose from a foil head or a rotary head when choosing an electric shaver. Once a person decides on the head type desired, they can determine if they need a single head, double head, or triple head, all of which are available for either head type.
Foil Head
The foil head shaver is a good option for those who have fine hair and those who shave daily. This is also a good option for someone who has sensitive skin or straight hair. The foil head provides the closest shave and the precision that might help a person achieve the desired style.
Rotary Head
A rotary head shaver is ideal for a person who has curly, coarse, or long hair. These shavers are tough on the skin, so they are not the ideal option for daily use. The rotary head does not provide the close shave a person would get with a foil head. While the rotary head does not give the precision of a foil head, it does allow a person to shave larger areas in a shorter period.
Features
The features available on electric shavers vary greatly depending on the model. When trying to decide which electric shaver is right, it is important to think about which features are vital for achieving the desired style. In some cases, the features can make the shaver easier to use. In others, the different functions can make the device easier to clean or to maintain. All of these are important considerations.
It is not likely that consumers can find an electric shaver with every feature, so they must decide which features are truly important to them. If a person travels, a travel case might be something they cannot do without, but they likely would not want a shaver with a dock since the dock is bulky to carry while travelling. A beard trimmer might also be desirable since the traveller would not have to carry a separate trimmer in their grooming bag.
How to Buy Electric Shavers on eBay
Finding an electric shaver on eBay is an easy way to get the right shaver for your needs at a price you can afford. You can search through sellers to determine who has the least expensive price for the shaver that meets your needs. If you need the electric shaver quickly, you can choose a seller who is local to minimise the amount of time the shaver spends in transit. You can even look for bundles that include shaving soap, cleaning supplies, or travel kits.