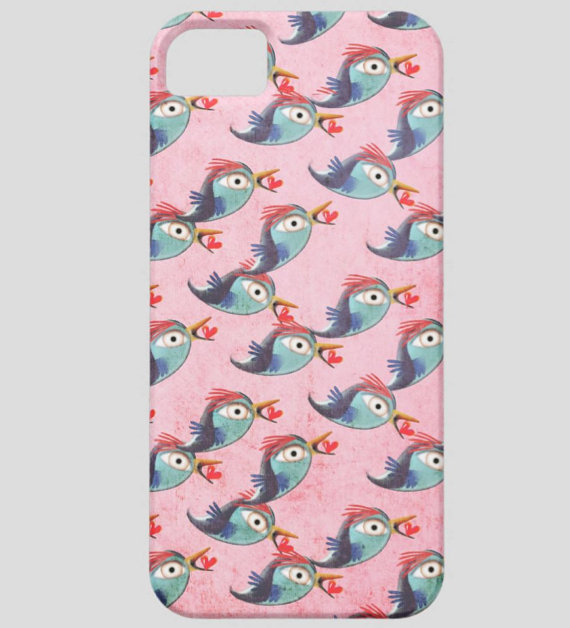 Among the most popular mobile phones available, iPhone 5 handset owners have an enormous range of accessories to choose from, including cases. A popular kind of case is the handmade case, which can offer a unique look and feel. Handmade cases can also feature a variety of materials, including leather, fabric, plastic and even wood. A wide range of handmade cases are available on eBay.
Features to Look for in a Handmade Case
When looking to buy a handmade case for the iPhone 5, make sure that it will properly fit the phone. All ports and controls, such as volume buttons, should be accessible. Shell cases, for example, should have openings for the camera.
· Handmade cases may also include accessories, such as a screen protector . Screen protectors are transparent, thin layers which fit over the screen and protect it from dirt and scratches.
· Colour and style can also be key considerations for many users. Fitting a case or cover, particularly a handmade one, is a great way for owners of a phone to personalise and customise their device.
Types of Handmade Case
There are a number of different types of handmade case which are widely available. These can range from simple shell cases to flip or wallet cases.
| | |
| --- | --- |
| Shell | A simple cover which fits over the rear of the phone, a shell case offers protection against scratches, but not against drops or bumps. Handmade shell covers are often decorated using rhinestones, studs or other items, to create a unique appearance. |
| Sock | Sock cases are a popular and affordable kind of phone case, and handmade sock cases are widely available. These pouches protect the phone from scratches, though the phone has to be removed before it can be used. Also available are purses and bags, which hold the phone in a bag with straps, which makes it easier to carry around. |
| Flip | Flip cases are widely popular, and when closed encase the whole phone, protecting it from scratches and bumps. Handmade flip cases are often made out of materials such as leather, or faux leather. Also popular are wallet cases, which hold the phone as well as small essentials such as money, ID or credit cards, or keys. |
iPhone 5 Handmade Case Materials
The material a case is made out of should also be considered when choosing an iPhone 5 case.
| | |
| --- | --- |
| Fabric | Many handmade phone cases available are made out of fabrics such as wool or cotton, as they are easier to obtain and work with. Often used to make phone socks, fabrics are soft and will offer protection from scratches. |
| Wood | Some handmade cases, such as shells, are made with wood . Offering a unique appearance and texture, wood can offer protection against scratching. |
| Vinyl | Vinyl phone covers do not offer a great deal of protection, except from scratching. They are thin adhesive covers which fit to the phone, and can often feature custom made designs and patterns. Vinyl covers are a good choice for those who want to maintain the original, slimmer profile of their phone, as thicker cases can add bulk. |
| Plastic | Plastic shells and covers are also available. The material is lightweight and strong, and handmade plastic covers are often decorated to create a unique style. |
| Leather | Leather is a popular material in phone cases, and is often found in flip and wallet iPhone 5 cases. This material is durable and offers a unique appearance and texture, though leather cases are often more expensive than other choices. Faux leather can offer a similar look and feel at a reduced price. |
How to Buy a Handmade iPhone 5 Case on eBay
A wide range of handmade cases, as well as other accessories, for the iPhone 5 are available on eBay.
· The full listing of mobile phone cases can be found under Cases, Covers, Skins, in the Mobile Accessories category. Cases for the iPhone 5 and other Apple phones can be found under Apple .
· Cases can be arranged by categories such as colour, condition and compatible brand.
· Key information about a case, such as the phone it was designed for, will often be clearly displayed in the item listing. This makes it easy to quickly see if an item meets any specific needs.
· More detailed information about an item can be found on the item page. This includes information about the seller, such as item reviews and feedback ratings, helping to ensure that a purchase can be made with confidence.
· If looking for a specific iPhone 5 case, it may be easier and more effective to make use of the search function, which can be found at the top of every page. Searches can be made to return results from across the site, or from within a specified category.
· Look out for any deals which may be available on phone covers under the Phones section.
Conclusion
Buying a handmade case for the iPhone 5 can be a great way to personalise the phone with a unique design, pattern or style. There are all kinds of handmade phone cases available, featuring a range of different materials. Wooden cases can add a unique texture and appearance to a phone, while customised plastic shells and help to create an eye-catching look. A wide range of cases and mobile accessories can be found on eBay.