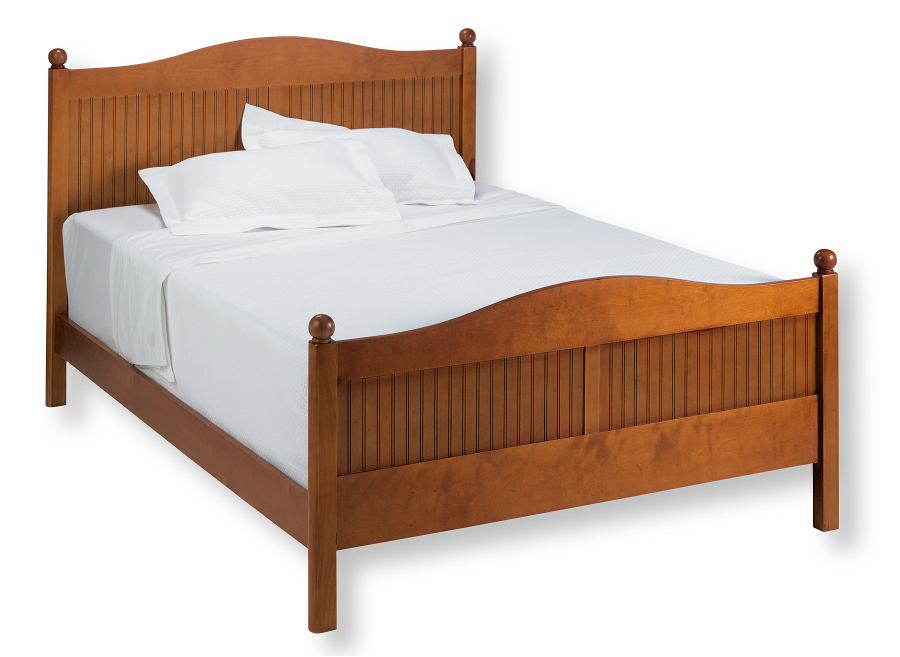 The correct bed is just as critical of a piece as the correct mattress when ensuring a good sleep. A quality bed frame supports and keeps an expensive mattress in good condition. It can also provide storage or create more space in the room in various types of ways. There are two basic base types of beds that a shopper may come across: the ensemble and the slat base.
The size of the bed is the next important factor when choosing the right one. One also needs to think about different bed frame materials and their properties. Beds and bed frames can be found at furniture stores as well as online at expansive websites like eBay. By learning to shop for beds on eBay, and finding deals on beds, one can avoid the hassle of going from store to store. Knowing about factors like the base types, bed styles, sizes, and materials, can help one choose a bed that lasts for many years.
Two Basic Bed Frame Types
There are two types of frames used under a mattress to lift the mattress off the ground. These are the ensemble base and the slat base. Learn about the differences to choose the best one for you.
Ensemble Beds
Ensemble beds are made of a large flat base that is just a few centimetres from the ground. Ensembles are usually sold with special mattresses that rest on this base. The advantage of ensemble beds is that the mattress is better supported and therefore lasts longer. Also, since the ensemble base is designed to be seen, it does not need to be covered with a bed skirt. However, the drawback is that the space under the mattress cannot be used for storage. The feel of the mattress may change considerably when used on an ensemble base as opposed to a slat base, so those who want the most give should go with the ensemble (or with posture support slats).
Slat Base Beds
The traditional bed uses wooden slats that are placed a few centimetres apart in order to better support the mattress. Since the space under the bed is free, it can be used for storage. In areas where silverfish and other pests are a problem, a slat base bed can be a lot simpler to clean in case of an infestation. On the downside, the slats can give the bed a harder feel than the ensemble base which have a network of springs inside.
It is sometimes possible to feel the spaces between the slats when the mattress is not very thick or firm. If the firmness of the wooden slats is a problem, look for posture support slats. These are loaded with springs so that they flex as needed with the mattress. Slat-base beds are more common than ensembles and come in a wider variety of styles.
Bed Styles
If an ensemble bed is not necessary, there are various bed styles to choose from. Ensembles do not come in many different styles, although models can be found with a storage compartment built into the base. The most common bed styles are bunk beds, storage beds, and sofa beds.
Bunk Beds
Bunk beds are most commonly used for children but there are also attractive designs made for teenagers as well. They are used to minimise the amount of floor space taken up by beds when a bedroom is shared between siblings. Even when the bedroom is occupied by only one child, a bunk bed creates room underneath for a study space, a desk, or shelves for clothing. In this way, they take advantage of vertical space to create a larger living area in the room. Small rooms and larger families benefit the most from bunk beds.
Storage Beds
Storage beds are becoming a popular option for every age group. These beds, often made from wood, and have large drawers built into the base. Since the base usually sits flat on the floor, dust and dirt under the bed is usually not a major concern. The number of shelves varies widely from bed to bed.
Another popular type of storage bed is the tilt-up storage bed. Instead of slats, the part of the frame supporting the mattress is made of lightweight metal bars. A special spring at the head of the bed allows the foot of the mattress to lift with just a little upward force at the foot of the bed. Under the mattress is a large storage space that can be used to store blankets and sheets.
Sofa Beds
A sofa bed converts from a sofa to a bed in a matter of minutes. This useful bed type can be used when there is little or no space for a guest bedroom, or just to create extra sleeping quarters for visitors. Sofa beds use special futon mattresses which can be folded without problems. Futons exist in various levels of thickness and firmness.
Bed Sizes
There are six bed sizes available to suit every need. The height of the sleepers and the amount of space each one needs are the basic criteria for choosing the correct size. The table below gives all the sizes and the measurements for each in centimetres.
| | |
| --- | --- |
| Bed Size | Dimensions (cm) |
| Single | 92 x 187 |
| Single Extra-Long | 92 x 203 |
| King Single | 106 x 203 |
| Double | 137 x 187 |
| Queen | 153 x 203 |
| King | 183 x 203 |
The bed should be at least 15 cm longer than the height of the tallest person in the bed. This means those who are taller than 1.75 m are better off with a single extra-long, a king single, a queen-size, or a king-size bed. While a double bed can fit two people and is the most affordable choice for a couple, queen-size and king-size beds offer more space and comfort. Be sure to measure the space available in the bedroom before choosing a large bed size.
Bed Frame Materials
Bed frames can be made of various materials, the most common ones being wood and metal. Leather-covered wood is also popular. Each material has benefits and drawbacks to consider and be aware of.
Wood Frames
Wood frames are sturdy and attractive, but it can be heavy and difficult to move when needed. Pine is the most affordable, but other woods are also available. Be aware that cherry, walnut, and mahogany wood frames are most likely just veneers on top of pine.
Metal Frames
Wrought iron, steel, and brass are all used for metal bed frames. While these can be heavy, they are often fairly easy to dismantle. This can be a good option for those who move frequently. Metal frames are sturdy and durable, and many are affordable as well.
Leather Frames
Leather, or faux leather frames, have leather upholstery covering a pinewood frame. Beds that have storage as well may have a metal frame where the mattress rests. Quality can vary as various types of leather are used. One common type of faux leather used in beds is PU leather. This is a thin layer of leather with a polyurethane backing, and it looks just like real leather. Real leather ages well but faux leather on the other hand, is prone to cracking over time.
How to Buy the Best Bed for You on eBay
By shopping for a bed on eBay, you can take advantage of a huge selection and the convenience of shopping from the comfort of your home. Finding local sellers is easy on eBay, and allows you to avoid shipping costs and arrange for a local pick-up instead. To find beds for sale locally on eBay, first enter a search term like 'bunk beds' in the search box found on any one of eBay's web pages. Then, enter in search criteria like price and condition, that allow you to refine the search even further. One such criteria is 'Item Location'. By specifying a zip code and a search radius, you can refine the search to show only local listings that are most convenient for you. Then you can browse through the offerings, or widen the search radius to see more options.
Conclusion
Beds come in many types and sizes and choosing the right one can mean the difference between restful sleep, or nights spent tossing and turning. The first major decision is between an ensemble base and a slat base bed. Ensembles are designed to cushion mattresses so that the springs last longer, but slat-base beds are available in many more styles than ensembles.
If you choose a slat base, there is then a choice between bunk beds, storage beds, and sofa beds, among other types. Choosing the correct size is also important, especially for tall teenagers. Finally, the decision comes down to the materials used in the bed. Wood, metal, and leather-covered wood frames are all popular choices. All kinds of beds can be found on eBay, the world's premier online marketplace.