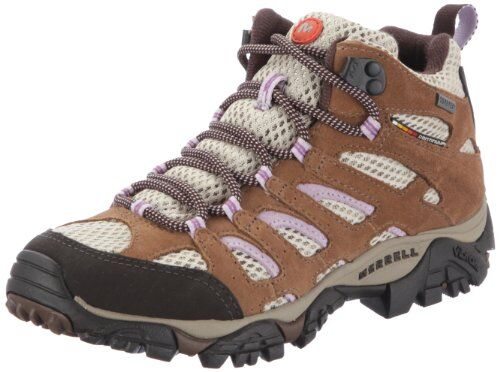 Enjoying some fresh air, beautiful sights, and getting a workout are a few of the advantages of hiking. A trek on a trail is quite different from a multi-day trip up a mountain, and different shoes are needed for each one. Before making any purchases, hikers should consider which type of footwear best suits their needs.

Different Types of Shoes for Different Types of Hiking
Different types of hiking environments and different styles of hiking demand different types of footwear. That might sound like a given, but with the large number of brands and styles of hiking shoes vying for attention, deciding what boots are best for each style of hiking is the first and most important step in matching each hiker with the best option for him or her.
Trail Running Shoes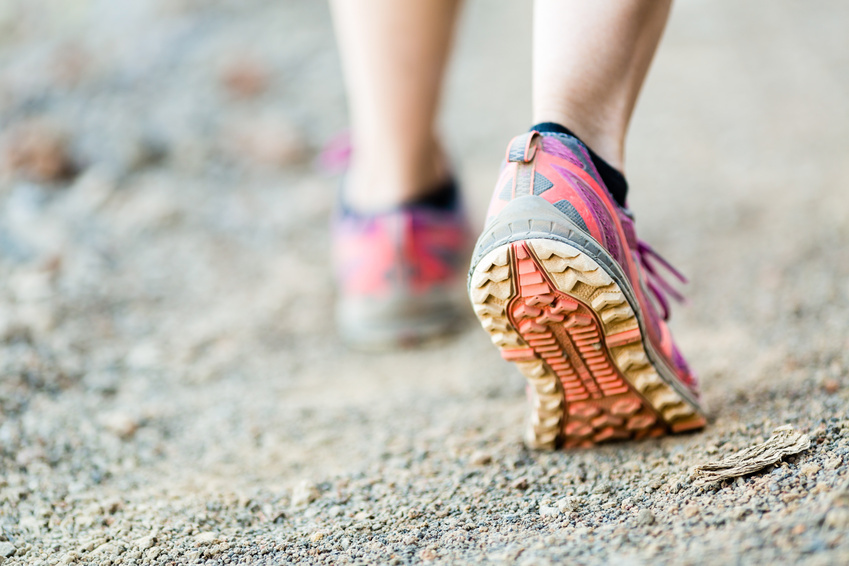 Lighter hikes on better-groomed trails call for lighter shoes. Trail running, wherein hikers crank up the pace and turn a nature walk into cardiovascular exercise, demands a shoe that combines the durability and support of a hiking boot with the fleetness and flexibility of a running shoe. No hiker wants to turn an ankle on a rogue tree root or loose stone, but they also don't want to weigh themselves down with unnecessary rigidity and sole thickness. Trail runners are a popular option even for urban hikers who like to hit the boggy and thorny sections of city parks.
Hiking Shoes

Just like a trail running shoe, a hiking shoe combines the features of a sneaker with those of a hiking boot. Also best suited to well-trod trails, this type of lighter footwear can often double as a casual shoe, but hikers can rest easy knowing that they'll be protected if they have to kick their way through a bush or two. The main difference between a trail-running shoe and a hiking shoe is functional emphasis: a hiking shoe typically offers greater support, while a trail runner typically offers a lighter shoe.
Mid-Weight Hiking Boots

As the category name suggests, this type of boot is well-suited to more strenuous hikes with a greater variety of trail conditions. Far tougher than a hiking shoe, mid-weight hiking boots provide strong ankle support and a measure of waterproofing or water resistance. They're light enough for the ambitious-yet-casual hiker interested in keeping their legs spry during hikes that are challenging, but not so tough that they weigh down the wearer. Mid-weight boots will likely suffice for most intermediate-to-intense day hikers, and they're generally more affordable than the top-of-the-line heavyweights.
Heavyweight Hiking Boots

If a hike involves heading to the far backcountry, scrambling up treacherous loose mountain scree, or regularly tackling tricky summits, only the sturdiest boots will do. Heavyweight hikes require heavyweight boots, with the stiffest ankle support, the toughest exteriors, and the most impermeable waterproofing. These features are rarely cheap, but the difference can be remarkable. Strapping on a top-of-the-line pair of hiking boots gives hikers the confidence they need to set out on the most daunting terrain.
Winter Hiking Boots

Ice climbing or winter hiking demand a different type of boot altogether. Much more heavily insulated for warmth than the average heavyweight hiking boot, and often featuring the most responsive sole grip (or even studs or spikes), winter boots are for the true expert who specialises in the most frosty conditions.
Other Considerations
There are some other important purchasing considerations to keep in mind. Many hikers prefer special socks, or even multiple pairs, depending on temperature and moisture conditions. If a hiker likes to wear a thick sock, or if a hiker likes to double up on their tubes, they should make sure that variation is taken into account when choosing a boot size.
There's also the question of whether to pick up new or previously owned boots. The most serious hikers believe that real boots need to be broken in before attempting the most challenging trails, so it's likely that there won't be too many second-hand bargains in top condition at the highest end of the durability scale. For trail runners or hiking shoes, however, eBay offers a range of second-hand options that can get anyone on the path to fun and fitness in no time for cheap.
Buying Hiking Shoes on eBay
No matter the category of shoe that's right for a particular hike, eBay can help. Start with the category guide, or conduct more narrow searches for prominent brands like Merrell or Scarpa using the search bar at the top of every page. The Camping, Hiking section under Sports will also provide buyers with many options for hiking shoes and related products. One of the trickier aspects of buying shoes online is sizing. Further up the quality and price train it is even more important that the fit is perfect. Never hesitate to carefully measure the feet, conduct some message board research, or even try on some pairs in person before buying footwear online.