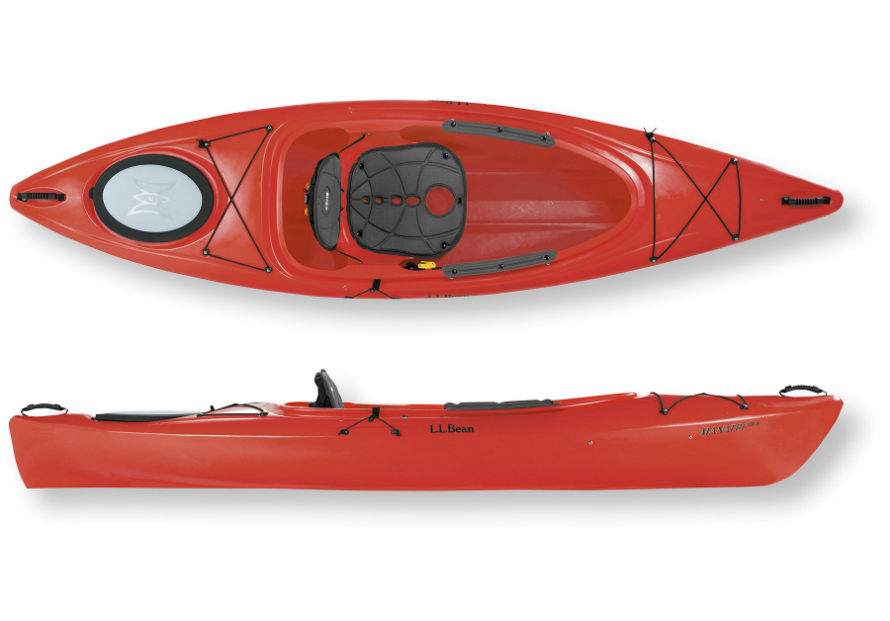 With a kayak and proper training and experience, you can choose to explore any lake, river, or even sea on your own. Plus, you get to enjoy the breath-taking views and refreshing air that you just cannot get when you are on land. There are many factors to consider when buying or even making your own kayak, including shape and length, and one essential criterion is the material.
There are many materials you can consider for your kayak, and each has its own pros and cons. Arguably, there is no best material for all kayaks. Choosing the material for your kayak is all about choosing the right one for your needs. First of all, you have to consider your budget, your kayaking skill level, and how often you plan to go kayaking. Learning about the features of different kayak materials can help you choose a kayak best suited for you.
Choosing a Material for Your Kayak
A kayak's material is important as it is responsible for the durability, rigidity, strength, weight, and also price of the kayak. Therefore, when you choose a material for your kayak, you should consider all these factors. Below is a table with a brief comparison of the pros and cons of different kayak materials.
| | | |
| --- | --- | --- |
| Material | Advantages | Disadvantages |
| Polyethylene | Cheap, flexible, and impact resistant | Soft, making it prone to scratches and flexing; very heavy |
| Polycarbonate | Relatively cheap; lighter than polyethylene | Not very durable |
| | Lightweight and very long-lasting | Relatively expensive |
| Wood | Strong and lightweight; very cheap if you build it yourself | Wood kayaks from professional builders are very expensive |
| | Very lightweight and strong | Expensive; prone to flexing |
Choosing the material for your kayak is actually quite a simple task if you know what to look for. Each material is also suited for different kayaking experience levels and environment. Therefore, when you are having a hard time choosing the material by yourself, you can always ask a professional to help you when you shop. Besides shopping for a kayak at water sports and boat shops, you can also look online on eBay.
Polyethylene Kayaks
Rotomolded polyethylene is one of the cheapest and heaviest materials you can find. It also absorbs impact very well because of its flexibility. However, its softness causes it to flex easily when moving on the water and to deform if not stored in optimal conditions. Since polyethylene kayaks are quite inexpensive, they are a great choice for recreational kayaks and also for beginners.
Being impact resistant, this material is great for whitewater kayaks. Although polyethylene is strong, it can be scratched quite easily and is almost impossible to repair. If you always drag a polyethylene kayak on the ground, the bottom is eventually going to tear, and when that happens, you have to replace it.
Polycarbonate Kayaks
Thermoformed polycarbonate kayaks are slightly more expensive than polyethylene ones, but are still considered inexpensive. Therefore, they are also suitable for beginners. Polycarbonate kayaks are more scratch resistant and lighter than polyethylene ones, making them easy to manoeuvre and fast in the water. In fact, they move quite similar to fibreglass kayaks. Polycarbonate kayaks are also shiny, just like fibreglass ones, and are relatively easy to repair. If you want a cheap kayak but with better performance than a polyethylene one, getting a polycarbonate kayak is a good choice.
Fibreglass Kayaks
Fibreglass is a very popular material for kayaks. A fibreglass kayak is very lightweight and stiff, making it responsive to your paddling, and fast in the water. However, its stiffness also makes it less impact resistant than rotomolded polyethylene. That is not to say that fibreglass kayaks are weak, because they can take quite a lot of beating. Furthermore, fibreglass kayaks are usually used in the sea, where there are not many obstacles to face.
To make the fibreglass surface scratch-resistant, this kayak usually has a protective gel coating. The gel coat is easily repairable and can be reapplied if it wears off. The main disadvantages of fibreglass kayaks are that they can be expensive and quite heavy.
Wood Kayaks
Wood is the traditional material for kayaks. Wood kayaks are lightweight, strong, and easy to repair. They are also very customisable, making wood a popular choice among those who want to build their own kayaks. A wood kayak is usually covered with a fibreglass layer, making it very durable. Building your own wood kayak can be very cost effective, but requires some woodworking skills. However, if you order a custom built wood kayak, it can cost you more than even a Kevlar kayak.
Kevlar Kayaks
Kevlar kayaks are probably the most expensive kayaks available. They are very similar to fibreglass ones, but are lighter and stronger. Like fibreglass kayaks, Kevlar ones are also usually covered with a protective gel coating. However, Kevlar flexes easily when it is arranged in thin layers. To address this, you should look for Kevlar with added carbon. Kevlar can be tough to repair, so be careful not to damage your Kevlar kayak on rocks. Another material for making kayaks that is similar in quality and price to Kevlar is carbon fibre.
Choosing the Best Material for Your Kayak
Besides considering the price, strength, and weight of the material, you should also know what you going to use the kayak for. If you just want a beginner or recreational kayak, you can choose polyethylene or polycarbonate. Besides making good recreational kayaks, they are also good for whitewater kayaking.
If you mainly kayak out at sea or need a lightweight kayak, fibreglass, polycarbonate, or Kevlar are all good choices. It is also important for you to know how to maintain and repair your kayak. If you are a beginner, it may even be a good idea to buy a used kayak, since you are probably going to upgrade it to a better one eventually. That way, you can save money while you learn the sport of kayaking. If you have friends experienced in kayaking, it is also a great idea to bring them along when you shop for your kayak.
Buying a Kayak on eBay
You can find all kinds of water sports equipment on eBay. To search for a kayak on eBay, you only need to type what you are looking for into the search bar on any eBay web page. You can search for any relevant keywords including 'kayaks' and 'fibreglass kayaks', or just browse deals on outdoor sporting goods. Before you select a kayak from the list on eBay, make sure you read the item description and price. To save some money, you can also look for kayaks from sellers near your location, since they may not charge you for delivery at times.
You can also opt to buy a used kayak, but make sure you find out its exact condition and, if possible, examine it before buying. After selecting the kayak you like, go through all the provided information again and make sure it is the right kayak for you. Also check the price, payment method, delivery fee, and estimated delivery time. If you have any questions about the kayak, contact the seller.
Conclusion
Choosing the material for your kayak can be a simple process if you research and compare the features of each material. For instance, rotomolded polyethylene is inexpensive and flexible, making it suitable for recreational kayaks. It is also often used in whitewater kayaks. Other materials you can consider are thermoformed polycarbonate, fibreglass, Kevlar, and carbon fibre. Among the criteria you should consider when choosing the material for your kayak are the price, strength, weight, and also flexibility. Also, decide how you are going to use the kayak. When kayaking on the sea, you do not have to worry about rocks, and you usually paddle fast, so you need a stiff and light kayak such as one made of fibreglass. No matter what kind of material you plan to choose for your kayak, make sure you put enough consideration into it.