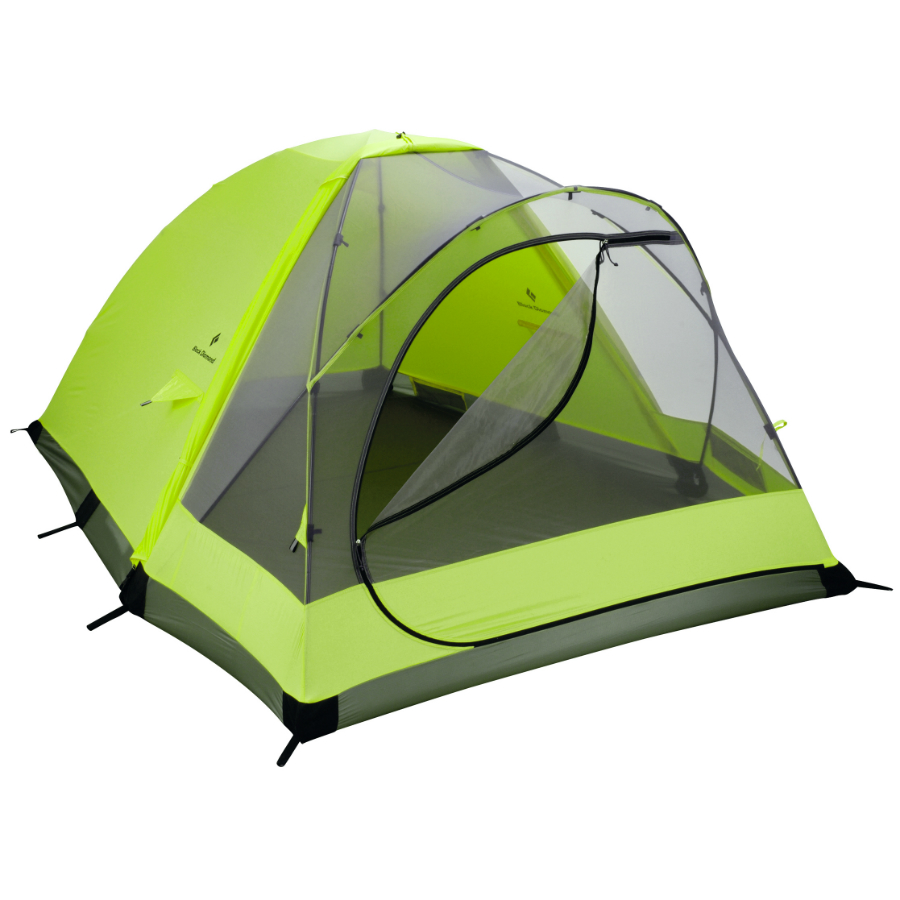 Those who have shopped for a tent know that the task is not as simple as it may seem. The market offers many kinds of tents that have been produced for different purposes, and choosing the right one requires some knowledge on the subject.
The size of tent is amongst the big considerations a buyer has to make before a purchase. Finding a tent that fits one's needs takes some preparation. A buyer needs to know the number of occupants and be aware of their proportions and preferences to find a suitable tent. The purpose of the tent also plays a role in determining tent size. Combining all this information with some knowledge about the shapes and styles of tents leads a buyer to a successful purchase.
Use the Number of Occupants as a Guide
Before a prospective buyer decides to look for a tent, the number of occupants needs to be determined. This is one of the key factors that should be considered in tent selection. The bigger a tent is, the more commodities it can offer, but bigger is not always better. The weight of a tent increases with its size, and it becomes less portable.
Advertisements use terms such as 'two-person', 'four-person' and 'six-person' when referring to tents. These manufacturers' recommendations reflect the maximum number of people that can fit closely inside the tent for sleeping purposes. However, the numbers do not account for the gear, so a tent that is fully occupied cannot house a great deal of the equipment needed. Dividing that number in half usually gives a more realistic assessment of the space provided. This way, all the bags and provisions can be stored inside the tent, rather than be exposed outside.
Dimension Planning
Pay attention to the actual values of length and width for a tent. Some tents might be a tight fit for taller people, especially those near the 2 m line. If one's head or feet touch the walls of the tent, it can be quite uncomfortable for sleeping. Take the height of the tallest tent occupant, add an additional half metre for comfort, and seek a tent which is at least as long.
Width should not be overlooked either. Each person needs an average of 70 to 80 cm in width just for sleeping. The tent also needs to be able to store most of the camping equipment inside, so it is a good idea to take that into consideration.
Each tent occupant takes up about 2 square metres. Tents that cover around 6.5 square meters are usually considered four-people' tents. The area is enough for four people to sleep inside, but it can only accommodate two people with full gear. With rough calculations, each tent occupant takes up about 3 square metres.
Relation Between Shape and Size of Tent
A buyer cannot get a good sense of the space inside a tent by just looking at its measurements. Tents of different shapes offer different levels of comfort. The four commonly encountered tent shapes are listed in the chart below.
| | |
| --- | --- |
| Shape | Description |
| | A tent that forms an upside-down V shape |
| | A tent resembling an umbrella with a centre pole with a framework of metal ribs |
| | Single-wall tent shaped like a dome |
| | Similar but larger than the A-frame, with walls running vertically |
Pay attention to the shape of the tent floor. Some tents have a round floor surface which makes the inside space harder to organise. If you are considering a geodesic or dome tent, pick a larger size to make up for the less efficient layout. Planning the sleeping and the gear area inside a tent with a square floor is much easier. Wall and A-frame tents are usually built on a rectangular surface.
Standing Area
The tent shape also largely defines the standing area inside. Two different tents with the same floor size can provide very different levels of comfort when it comes to height. Umbrella and wall tents have a nice standing area, while the height inside the A-frame decreases under a sharp angle, allowing occupants to stand only in the middle.
Inside Tent Height
The peak inside tent height is also a factor that influences the choice. There are tents which are not much taller than a sleeping bag. Others are tall enough for people to sit up, and some even allow occupants to stand up in the middle. Larger peak height allows people inside a tent to move around more freely. Consider this only if transportation of the tent is not a problem. Higher peak height means heavier construction and bigger tent walls which add up to the weight.
Large Family Tents
A large family tent offers a lot of space but is not suitable for backpacking, bicycling, or motorcycling. These tents are spacious, and even when they are packed, they are large and heavy. Choose a tent of this size only if you have means of transporting it and a large spot to set it up.
Though these tents pose a few difficulties, they do offer many advantages. A large family tent usually has high walls and large windows. The level of comfort is fairly superior to other types of tents as occupants can move around freely, and even furniture can be placed inside. These tents come with several entry points, which act as great sources of ventilation and natural sunlight. The tents also include walls inside to create separate rooms for privacy.
Three Reasons to Avoid Large Tents
Aside from the obvious weight and location issues, there are three reasons why buyers should consider getting several small tents instead of one large tent. First, the assembly for a large tent is at least a two-person job. Heating the tent area is another common problem. No matter what time of year it is, keeping the temperature at an acceptable level in an area that is big is quite challenging. The last big reason is stability. The higher the peak height, the harder it is for a tent to resist strong winds.
Finding the Best Sized Tent on eBay
You can find plenty of listings for tents on eBay. Most of these listings are located in eBay's 'Sporting Goods' category. The category includes separate sections for camping and hiking. You can find listings for tents in the 'Tents and Canopies' subcategory. Here, you can apply several filters, including price, to narrow down the tents to consider. The condition filter allows you to look at both new tents as well as used ones. You may also choose to filter listings by preferred brand, if you know the market well.
Another way to reach eBay's listings for tents is by using the search bar. Just entering 'tent' as a query returns all the available listings. This method can result in more listings, as it picks up listings for tents from all eBay categories. Remember to look for eBay Deals on tents and swags, so that you can find tents with promotional pricing.
Conclusion
Choosing the right size tent requires a strategic approach. Carefully assess your needs and how many people it is intended for. Use the height of the tallest occupant to calculate the ideal length and width of floor. Remember that manufacturers' assessments usually account only for people and not their gear. A 'four-person tent' can usually house two people comfortably. If you choose to do the calculations yourself, keep in mind that each person requires around 3 square metres of floor.
One does not necessarily have to pick a large tent; larger does not always mean better. For example, large family tents might offer many options, but they have some drawbacks. Always consider the purpose of the tent, and sometimes, several small tents can do a better job than one large tent.