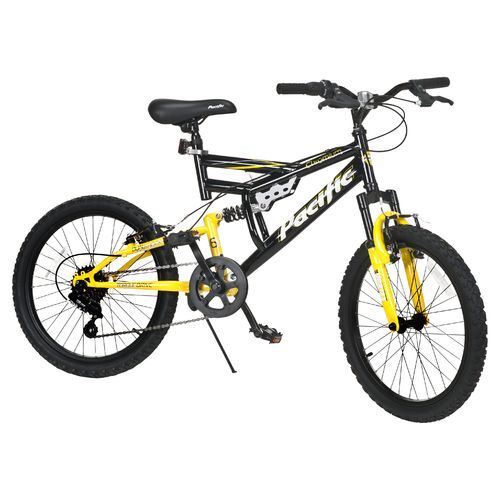 The sport of mountain biking is hugely popular in Australia because of the various and beautiful terrain this country provides. However, anyone new to the sport of mountain biking has a lot to learn about themselves, the equipment they need, and safety, before taking off on any major excursion. Chief among these concerns is learning how to choose the correct sized mountain bike for both children and adults.
With two different sizing methods, measurement requirements, and specific framing unique to mountain bikes, this is a complex process. However, it can also be simply broken down and employed with ease once understood. Once the basics of sizing have been accomplished, taking some time to consider where to buy the perfectly sized mountain bike is also important, and eBay is a great place in which to do just that.
Understanding Different Types of Bikes
There are several different types of bikes that are used for different ends within the sport of cycling. Briefly, these include traditional road bikes, compact road bikes, hybrid bikes, and mountain bikes. Each type of bike is designed for a particular terrain and riding position. As such each type of bike is shaped and sized differently and one type of bike cannot be used for other branches of the sport.
This is why riders need to know about their particular needs before moving on in purchasing a mountain bike. Therefore, before learning how to choose the correct sized mountain bike buyers must first learn how mountain bikes are sized in general.
How Mountain Bikes Are Measured
All bikes, regardless of where they are sold or where buyers are from, are sized using imperial numbers, more specifically, inches. The difference between bike types is where the measurement is taken. In the case of adult mountain bikes, the bike's frame is measured from the centre of its crank to the top of the seat tube. The most common sizes range from about 13 inches, used for adolescents, to 23 inches for the tallest of men and women.
Sizing Mountain Bikes
The process of sizing a mountain bike involves matching the height and shape of the individual riding the bike to the size of its frame or wheels in inches. This process of sizing is different for adults whose height is pretty much fixed than for children who are constantly growing. In addition, the way in which mountain bike sizes are expressed differ when discussing child vs. adult sizes. Therefore, the way in which a mountain bike is sized must be adapted to the rider who is going to use it.
Children's Sizing
Unlike adult bikes, children's bikes are not as easily divided into types such as mountain bikes and road bikes. However, for children who are serious about mountain biking, there is a sincere need to make sure that their bikes are sized correctly.
Any bike labelled as meant for a child ranges in size from 12 to 24 inches. But this figure is different from the 13 to 23 inches used in adult bikes. In children's bikes, these numbers represent the measurement of the bike's wheels rather than its frame. These sizes are usually recommended depending on the child's age and abilities, rather than height, and are displayed in the table below.
| | |
| --- | --- |
| Child's Age | Recommended Bike Size |
| 2-5 years | 12 inch |
| 4-8 years | |
| 7-10 years | |
| 8-12 years | 24 inch |
As it is easy to see, the age vs. size recommendations that most bike sellers put forth are rather fluid when it comes to children. This is because each child grows at a different rate, so there is a lot of grey area. What is important to note is the child himself. This means is it usually a good idea to have the child actually 'try on' the bike or one that is similar before committing to a purchase. This can be done at a bike store and then buyers can use this knowledge to shop for kid's mountain bikes online.
Adult Sizing
Unlike children's sizing, adult mountain bike sizing is an exact science which depends on two measurements unique to each individual: height and inseam. While height is a pretty straightforward figure that most people already know, inseam is different. Many buyers, especially women, may not know their inseam, and even men who are familiar with the measurement should take it separately. This is because inseams for bikes are different than those typically taken for trousers, which generally account for shoe height as well.
When measuring one's inseam to be able to choose the correct sized mountain bike, the measurement must be taken without shoes. Buyers should then carefully measure the distance from the floor to their crotch on both sides. This measurement, along with height coordinates with different mountain bike sizes, which are displayed in the table below.
| | | |
| --- | --- | --- |
| Height | Inseam | Mountain Bike Size |
| | 63-67 cm | 13-15 inches |
| 160-170 cm | 67-74 cm | 15-17 inches |
| 170-180 cm | 74-79 cm | 16-17 inches |
| 180-188 cm | 79-83 cm | 18-19 inches |
| 188-193 cm | 83-86 cm | 20-21 inches |
| 193 cm and up | 86-89 cm | 22-23 inches |
As the table above clearly shows, although the measurements for adult sized mountain bikes are a lot easier to calculate than children's, matching height and inseam is not always easy or exact. This is because each person's proportions are different, which lead some people to have longer torsos than legs or vice versa. Therefore, if when measuring oneself for a mountain bike height and inseam sizes do not match, then the buyer should pick the bike which aligns with one's inseam. This is important since it is leg distance that contributes more strongly to bike comfort and one's ability to safely ride it, particularly when it comes to the rough terrain common in mountain biking.
How to Buy Mountain Bikes on eBay
Buyers who are aware of how to choose the correct sized mountain bike may then wonder where the best place to purchase a mountain bike may be. And while there are many different retailers that one may consider, such as independent bike shops or large sporting goods retailers, eBay represents one of the best ways to compare prices and items from the convenience of one's own home.
Getting Started with eBay
Those who are new to eBay can register for a new account with ease. The next step is to begin searching the site for the correct mountain bike. Buyers can begin their search on any page of the site by using the main search bar and entering general or specific terms such as "20-inch mountain bike" or "13-inch kid's mountain bike".
Conclusion
The sport of mountain biking is thrilling and fun to include in one's leisure time. However, like any sport, there are specific ways to size the equipment used in its execution to maximise efficiency and comfort. When it comes to learning how to choose the correct sized mountain bike this means knowing how bikes are sized as well as the different requirements for measuring them for children vs. adults.
Carefully reviewing that information as well as considering a 'try on' opportunity at a local bike shop is the best way to get a mountain bike that fits. However, when it comes to buying a mountain bike, eBay is the way to go. With an easy search feature and millions of buyers and sellers offering mountain bikes everyday, the site combines deals with function that can meet most every mountain bike buyer's needs.