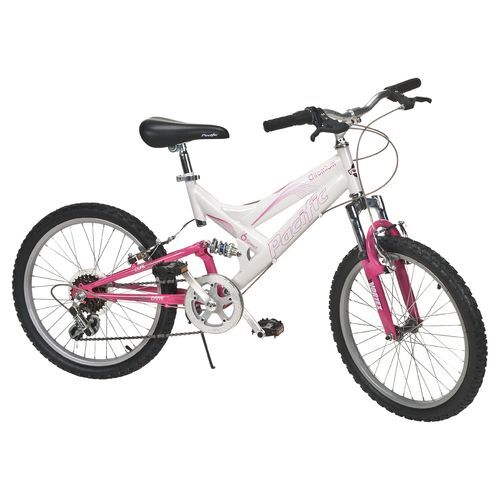 The thrill of mountain biking on weekends and holidays attracts many people to the sport each year and keeps far more actively engaged in it throughout their lives. With many trails throughout the country offering everything from rocky hillsides to beaches and forests, it is a sport that is rapidly growing. However, there is more to mountain biking than buying a mountain bike and finding a trail.
Understanding the basics of the bike itself is a start, but many mountain bikers still find that they need to acquire accessories to make their biking journeys easier and safer. In that regard, choosing the right accessories for your mountain bike means understanding the difference between the necessary and the helpful, and knowing where and how to buy the accessories that you do need.
Learn About Mountain Bike Designs
For those new to the sport of mountain biking, understanding the basic differences between mountain bike designs is an important first step in evaluating which accessories are most necessary. Indeed, mountain biking is not a one-size-fits-all sport; different terrains require different types of mountain bikes, and each bike is designed to operate under a certain set of conditions. The table below defines the four basic types of mountain bikes and their general design. It also describes the type of mountain biking discipline which uses each bike type.
| | | |
| --- | --- | --- |
| Design | Description | Sample Discipline |
| Rigid | A-frame, rigid front fork, fixed read, no suspension | Single speed (SS); trials |
| Hardtail | A-frame, front suspension fork, fixed rear | Cross country (XC) |
| Softail | A-frame, minimal rear suspension which is activated, frame flexes rather than through pivots | Dirt jumping |
| Full/dual suspension | Front suspension fork, rear suspension with shocks, ability for rear wheels to pivot | Mountain cross or four cross (4X) |
As the table above clearly shows, different bikes have different designs and different needs. And, while many mountain bike accessories are used regardless of the type of bike owned, knowing these differentiations is important for some of the cases outlined below, and therefore represent the base knowledge than any mountain biker needs.
Decide on Necessary Accessories for Your Mountain Bike
Regardless of the discipline of mountain biking in which one is engaged, there are certain accessories that are non-negotiable. These accessories, though not attached to the mountain bike itself, contribute to overall rider safety and therefore need to be used for each rider's own good.
Bike Helmet
Australia was the first nation to institute universal bicycle helmet laws in all of its states back in the early 1990s. In fact, much of the research surrounding the impact of helmet use on bike riders, whether they are mountain bikers or road bikers, comes from this country. Not only are bicycle helmets the law, they can literally save your life.
There are many different varieties of mountain bike helmets to choose from which offer riders the ability to balance comfort and style. Plus, because of the country's leading position in terms of helmet laws, mountain bikers are rest assured that all members of their party are similarly outfitted.
Bike Gloves
There are several important benefits to opting to wear bike gloves when riding on mountain biking trails. In addition to providing cushioning against the shock caused by riding over uneven terrain, bike gloves also protect your hands if the bike crashes. In general, the hands are the first to hit the ground in the event of a crash and the layer of protection that gloves provide eliminates much of the damage that is generally caused in this event. For the same reason, full-fingered bike gloves are advisable over cut-off finger bike gloves.
Eye Protection
The final piece of necessary protection accessories that mountain bikers should purchase is eye protection. There is a high likelihood that, when out on the trails, wind, dirt, and bugs will fly at you. Proper eye protection shields the delicate eye area from this debris and can include anything from wraparound sunglasses to clear-coated eyewear made especially for biking.
Purchase Convenient Accessories for Your Mountain Bike
In addition to the protective benefits offered by necessary mountain bike accessories, there are also several accessories that are optional and convenient, depending on the type of biker you are and the type of biking you do. These accessories may not always be needed, but are important to keep in mind throughout the buying process.
Hydration System
For mountain bikers who enjoy long trail rides in remote areas, the use of a proper hydration system is essential. Pioneered by the Camelbak company, portable hydration systems which are accessible while actually riding are important to use since they give riders the ability to stay hydrated without requiring frequent stops. Bikers doing shorter courses or more race-oriented mountain biking, however, would be well off with a regular water bottle.
Bike Clothing
Another important point to consider is the rider's own physical comfort while on the mountain bike. Specialised biking shorts with extra padding on the rear, bike jerseys designed to wick away moisture, and shoes designed to help bikers pedal more efficiently all impact that level of comfort on long rides. Bike clothing is extremely convenient and incredibly helpful, but it is also quite expensive. This is the type of mountain biking accessory that can be put off until a biker has spent some time participating in the sport.
Trail Repair Kit
A final optional accessory to consider is a trail repair kit. Again, this is the type of accessory that is best used amongst mountain bikers who engage on long rides in remote areas since it adds weight to your load. A good trail repair kit should include patches for tyres, a multi-tool for fixing bikes, a mini tyre pump, and an extra tube for a tyre in case it cannot be repaired. Kits can be gathered on your own, or can be purchased pre-assembled.
Buying Accessories for Your Mountain Bike on eBay
When you are ready to start the process of searching for and purchasing accessories for your mountain bike, there are many places that offer options. However, many Australians have found that shopping with eBay is the best way to view a variety of options at many price points without the excess steps of travelling between stores or even websites. All you need to do is register for an account and learn the basics of eBay searching. You can also browse hundreds of bicycle products and accessories on the eBay deals page.
How to Search eBay
Searching on eBay is simple. On any web page on the website is a general search bar that provides easy access to millions of products. Remember to use specific search terms so as to generate more targeted results. Therefore, use details when searching, such as "2L Camelbak backpack". This saves you time in weeding through results.
Conclusion
Mountain biking is a popular sport in Australia because of the various terrains and sporting opportunities the nation provides. However, mountain biking is about more than a bike and a trail. Indeed, there are four specific types of mountain bike designs, each of which is applied to a specific mountain bike discipline. Depending on which type of bike and discipline you are interested in pursuing, there are different accessories that may be appropriate including trail repair kits and long-term hydration solutions.
Regardless of the type of mountain biking you do, safety accessories such as helmets, gloves, and eyewear are needed. Once you are ready to purchase these items, eBay is a great spot to search, providing millions of items for sale each day from around the world, and making the process of getting mountain bike accessories easy.