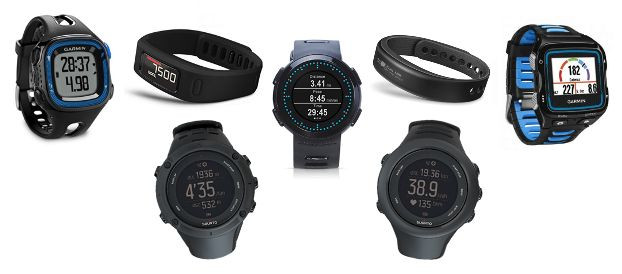 Activity trackers
have become more and more popular as many people are jumping into a healthy lifestyle trend. If you're serious about getting fit or simply trying to find a way to motivate yourself to exercise, an activity tracker could be very useful. Activity trackers are essentially smart pedometers which aside from counting your steps, can measure your sleep, calories burned, and heart rate when paired with a compatible accessory or mobile app.
Active Stride
has several brands that provide Daily Activity Tracking, and these brands offer several models, making selecting one appear daunting. However, selecting one that best fits your needs and lifestyle may only take a few questions. Here are three:
1.) Is it for purely all day activity tracking or tracking other sports and activities as well?
How you will use your activity tracker will determine if you should get a fitness band or a sport watch. Activity trackers are recommended for general fitness, calorie and sleep tracking while sport watches are best for tracking speed, distance and altitude all of which are important if you will use it in a particular sport.

The products below shows which device to use if you will you it for your daily activity tracking or other sports as well.
Just All Day Activity Tracking
All Day Activity Tracking + Running
All Day Activity Tracking + Golf
2. Would you like to have Bluetooth connection via smart phone or tablet?
Do you prefer the convenience of uploading your data without having to plug into a computer once you get back to your home or office? If so, the following models allow you to upload via Bluetooth to your phone or tablet as well as via your computer.
3. Would you like to have smart notifications from your phone on the Activity Tracker?
If you'd like to stay plugged in with your mobile or online communications through your activity tracker, these devices lets you receive vibration alerts and see incoming calls, text, emails, and push notifications from your smartphone. They also have mobile apps which you can use to monitor your progress and instantly share significant milestones to your social media networks.