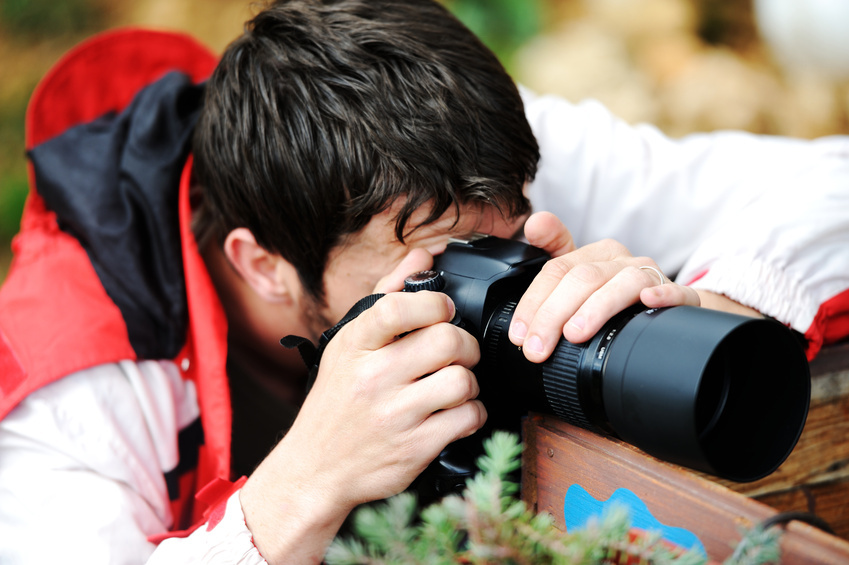 Anyone who has a passion for photography, whether as a hobby or as a profession, should consider buying a DSLR camera. The market is full of DSLR cameras from various brands, each with a plethora of features. eBay and many other retailers offer a wide selection of DSLR cameras from different manufacturers. However, to ensure that they make the right choice, buyers must know about the different features of such cameras and how each feature affects the quality of photographs they want to take.
The Features of DSLR Cameras
Digital SLR cameras come with an array of in-built features that enhance their functionalities. Most of these features are common to all cameras. However, the choice of a camera depends on the numbers that qualify most of these features. More is not always ideal.
Sensor Size
DSLR cameras contain larger sensors than their point-and-shoot counterparts. A larger sensor facilitates greater control of the depth of field in images, minimizes the amount of noise in the photograph, and their greater sensitivities (expressed by the ISO range) enable users to capture brighter and more realistic-looking images. However, not everyone needs a mammoth sensor. For instance, if the buyer intends to only shoot photographs that he will post on the social media or email to his friends, then he does not need to buy higher-end DSLR camera. But, someone who indulges in wildlife photography would need a DSLR like one in the Canon EOS range where the sensor may equal a 35mm film in size.
Lenses
Lenses lend flexibility and versatility to a DSLR camera. The choice of a lens depends on the specific photographic needs of the buyer. The wide angle or the 18 mm lens is ideal for photographers who want to capture panoramic landscapes while someone who shoots plants and flowers needs the macro lens. The choice of a DSLR camera to buy depends on the lenses available with the particular manufacturer. All Nikon lenses fit a Nikon body. So a buyer who has one or more Nikon lenses usually buys a Nikon camera to make the most of his existing resources.
Shutter Speed
The shutter speed of a digital camera is measured in seconds. The duration for which the shutter remains open determines the amount of light that enters the camera. Buyers who usually photograph fast-moving objects like animals and babies or want to capture sporting action need DSLR cameras with high shutter speeds. DSLR cameras with slow shutter speeds are used to capture images in dark light conditions. DSLR cameras with slow shutter speeds have an in-built anti-shake technology to prevent blurring.
Scene Modes
DSLR cameras with several pre-programmed scene modes are ideal for amateur photographers who are yet to master the nuances of digital photography. Photographic parameters like ISO range and shutter speed are automatically set in scene modes like landscape, portrait, night photography, and sports to help amateur photographers capture great shots and learn about photography while doing so. Many DSLR cameras also let photographers control these parameters manually. These cameras are ideal for expert photographers.
Choosing the Right Category of DSLR Cameras
Apart from the above-mentioned essential features of DSLR cameras, shoppers also choose these devices depending on the bells and whistles that each come with. There are varying categories of DSLR cameras to suit the needs of amateur and professional photographers.
| | |
| --- | --- |
| Amateur | Professional |
| Burst mode: To let photographers click in rapid succession | Full-frame sensor: To let photographers capture 35mm film-quality images |
| Self-cleaning mechanism: To combat dust problems in outdoor situations | APS-C lenses: To let photographers transition to the world of professional photography affordably |
| Semi-automatic mode: To let photographers enjoy the convenience of a point-and-shoot camera | Anti-shake and image stabilization: To let photographers capture great shots in low light and of fast-moving objects |
| Built-in flash | High shutter speeds of more than 10 frames per second |
The presence or absence of these features determines the price of a DSLR camera. So shoppers should first identify their specific photography requirements and then assess each feature to find out the ideal camera for their needs.
How to Buy DSLR Cameras on eBay
eBay lets you find and buy a DSLR camera conveniently and cost-efficiently. There is a diverse selection of cameras and associated equipment and photographic accessories here. You can carry out a broad search for digital cameras, or focus on a specific brand or model. Buying a DSLR camera is a significant investment. Making use of every available resource to learn about the features and functionalities of different types of cameras ensures shoppers can make the right choice.