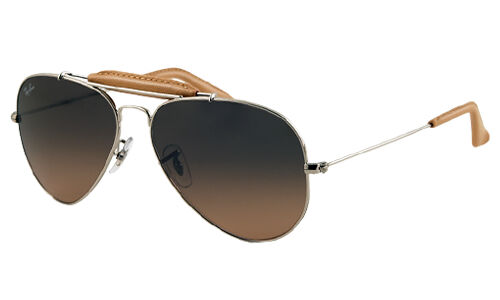 Sunglasses are part of the fun of summer. They give every woman a chance to experience movie star glamour. But part of what creates that glamour is finding the best sunglasses for your face. They have to be the right shape, the right colour, not too big, and not too small. Women might need some of that hip-hop bling or maybe they should go simple and assured. Choosing the right pair of sunglasses for your face is part of putting on your public face for every sunny day. On eBay, there are thousands of pairs of sunglasses in every style, from retro to designer sunglasses. Finding the sunglasses that look right and say what you want has never been easier.
Choosing Sunglasses According to Face Shape
The most flattering sunglasses are those that are shaped to combine attractively with the shape of a woman's face. Various ways of categorising the shapes of women's faces have been devised. Below, sunglass options are compared with a common system of shapes.
Heart-Shaped Face
This face is wide at the top and narrows to a somewhat pointed chin and may even have a "vampire peak" at the hairline. Sunglasses in a retro cat eye shape are fun complements to this facial type. Sunglasses with a top frame and rimless bottom also look terrific. Glasses that are overly embellished may detract from the appeal of this face shape.
Oval Face
This face is symmetrical and balanced. The forehead and chin line are narrower than the cheeks but the height is significantly greater than the width. This proportion is considered pleasing with any shape of sunglasses. Aviator glasses are one shape of sunglasses that looks great for the oval face.
Round Face
The round face is similar to the oval face but its height and width are almost the same. To break its curves, sunglasses with some angles are recommended for round faces, whether squared or the traditional Wayfarer design. The classic Jackie O frame is also appealing.
Square Face
A square face has a well defined jaw, a broad forehead, and a square chin. To add softness to all that angularity, try rounded sunglasses, classic ovals, or cat eyes. Avoid sunglasses that have strong angles. These only emphasise the angles of the face.
Oblong Face
The oblong face is a square face, but taller. Oversized and wrap sunglasses look terrific. The biggest mistake you can make is choosing sunglasses that are too small: they get lost in your beautiful face.
Retro Sunglasses and Face Shapes
Several retro sunglass styles are particularly popular and likely to be found in many frame colours as well as lens colours when shopping. Each of these is suited to several different face shapes.
| | |
| --- | --- |
| Retro Glasses Shape | Which Faces They Complement |
| | Flattering to faces that can take rounded accent shapes, including square, heart shaped, and oblong; make sure glasses are large if face is oblong |
| | Flat top and sweeping curves look good on oval faces; women with round or square faces who want to try this look may want to try one of the smaller sized aviator glasses on the market |
| | Creates strong horizontal without losing the curves: oval, round, oblong |
| | Jackie Onassis' oversized sunglasses varied from perfectly round to oval to square, all with thick plastic or tortoise shell frames; within that range of shapes are glasses appropriate to anyone whose face is large enough, and whose features or personality is strong enough to carry them off |
As long as retro remains a strong fashion statement, women continue to enjoy finding retro sunglasses that make them feel the glamour of a past era. Retro sunglasses that flatter the shape of their faces is an important first step in choosing the right pair.
Choosing Sunglasses in the Right Colours
Sunglass frames are available in a rainbow of colours, as well as gold, silver, and gunmetal grey tones. Selecting the appropriate colour depends in part on the wearer's colouring; in part on what they are to be worn with.
One general principle is to make sure sunglass frames complement the tones of hair and skin. A woman with olive undertones in her skin does not look as good in glasses with silver-toned frames as in those with gold tones. A woman with pink skin undertones may look better in silver-toned frames unless she has very yellow blonde hair. When choosing coloured plastic frames, the same colours that flatter in wardrobe are likely to flatter in sunglass frames with one exception. Since sunglasses hide the eyes, wardrobe colours that draw out eye colour do not have as much impact in sunglass frames.
Sunglasses for Various Occasions
A pair of sunglasses to be worn on all occasions is like a purse or shoes that matches the entire seasonal wardrobe. Neutral is a safe choice. If the glasses are to be worn more than one season, a neutral that is likely to be in fashion more than one season is a good choice. Black, tortoise, and metallic frames stay in style. Sunglasses that are to be worn just to the beach or just when driving may be chosen with more freedom. Choose colours that complement the beach wardrobe or even the automobile.
Sunglass Frames with the Right Amount of Detailing
Sunglass frames may be simple wire mountings for the lenses or they may be large chunky plastic mounts that carry the lenses and enough bling to satisfy a hip-hop goddess. Generally speaking, larger frames that have heavy details look best on women who have strong features and the personality to back them up. Women of all facial types wear very simple wire framed glasses. But it is also true that sunglasses allow every woman to pretend she is a movie star. In that case, big and blinged out can be good for anyone.
How to Buy Sunglasses on eBay
The extensive selection of women's sunglasses on eBay offers thousands of pairs including sunglasses from top designers, prescription sunglasses made to order, and retro fashions. Start with the Daily Deals for flattering sunglasses and other eyewear at great discounts. Then use the Search window to locate any other sunglasses you want. You may search by brand name, by the name of a style such as "Aviator sunglasses", or a preferred colour. The Sort function may be helpful in organising your selections by price or another useful categorisation.
If you are concerned about your sunglasses arriving safely, check the seller's Feedback scores. This rating should be 99 per cent or above, and indicates how satisfied past buyers have been. Top Rated Sellers are those with the highest overall ratings who have consistently provided quality service to a large number of buyers.
Conclusion
Women shopping for sunglasses want to find a pair that flatters their faces. The shape of the face is the first thing to consider. It is important to locate a frame that complements the lines and curves of the face. The visual weight of the frame is also an issue. A woman with a strong personality is most likely to enjoy wearing big sunglasses, even those with bling-y decoration. Smaller, more delicate frames go with a quiet personality and smaller features. But many frame shapes are made in larger and smaller variations, This allows nearly everyone to choose a version of their favorite shape in materials that look great on them from the thousands of pairs on the eBay marketplace.
sunglasses|best sunglasses|sunglasses for round face|sunglasses for oval face|designer sunglasses