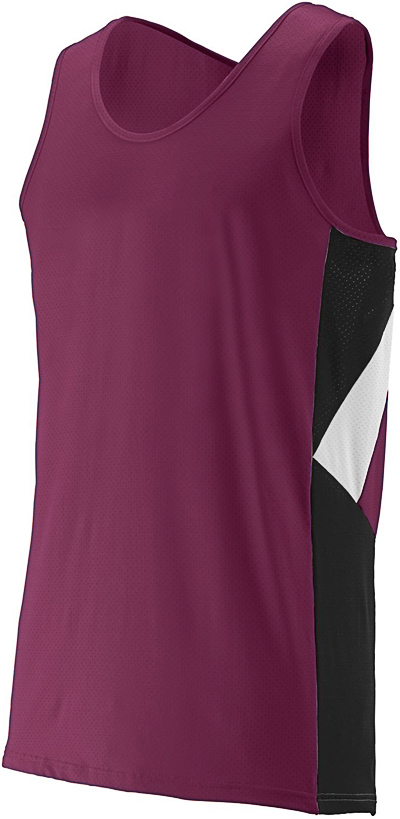 Finding the right size sportswear poses exactly the same challenge as finding the right size in any clothing these days. Since the Australian size standards were scrapped in 2008, a size 16 from half a decade ago may be an entirely different size than today's size 16, even when purchased from the same manufacturer. The average Australian woman's closet contains clothing in as many as six sizes today. Therefore, when purchasing workout clothes, it may be necessary to check the manufacturer's size chart or compare the item's measurements to the measurements of comfortable workout clothes already owned.
Why Sizes Vary So Widely Today
For what it is worth, the deregulation of the size standards was not entirely irrational even if the outcome has created some challenges. The first Australian standard was based on a survey of American Southern women, whose figures are hardly representative of Australians. The next standard was based on a self-reported survey of Australian women's measurements. Like self-reported age, these results were determined to possibly contain some inaccuracies after an entire sizing standard was built on them and almost an entire nation of women turned out to wear sizes 14 and 16. Ultimately, the standards agencies threw up their hands and let the manufacturers call the sizes as they might. This led, understandably, to the situation in today's stores.
Sizes Regular, Plus, Petite, and More
Although the traditional sizing system has been scrapped, the size names and numbers remain, as well as the general proportions they represent. A general summary of the standard and current sizing follows.
Women's Regular Sizes
Women's regular sizes run in even numbers, with half sizes now offered by some manufacturers. They are designed for women with well-defined waists that, according to the old standard sizes, are 25 cm smaller than their hips and 19 cm smaller than their busts. Since manufacturers set the measurements for their own lines today, the sizes may vary but the proportion remains similar.
Women's Plus Sizes
Plus size clothing runs in even numbers from 16 to 26. They are designed for women who are larger in every dimension except height. A Plus Size 16, in the old standard sizes, allowed an extra 3 cm at the bust, 6 cm more at the waist, and 2 cm more at the hips. The waist is therefore much less clearly defined in the Plus Size proportion.
Women's Petite and Tall Sizes
Women's Petite sizes run in even numbers from 2 to 16. They are proportioned for women no taller than 1.6 m. Sleeves and trouser lengths are therefore shorter. However, Australia does not have special sizing for tall women, which means that women who are 1.7 m and taller may prefer to order such items as yoga pants from European or American companies that offer tall sizes. In such cases, it is wise to check the manufacturer's size guide to be sure of finding the right length.
S, M, L, XL, and More
Just as numbered sizes vary among manufacturers, so do the meanings of these designations, sometimes significantly. Check the sizing chart to find out whether a size "M" is equivalent to a size 8 or a size 14.
The Measurements That Make for Best Fit
When purchasing various sportswear items, different measurements are more important for the best fit. For some garments, the bust measurement is the most important; for others it is the waist or hip measurement buyers need to consider first. The length is also important when purchasing yoga pants or compression pants to make sure they are not too short. This is the length from the crotch seam of the pants to the hem.
The table below summarises the key measurements for best fit of various workout clothes and additional considerations in obtaining the best fit.
| | | |
| --- | --- | --- |
| Sportswear Item | Primary Measure | Considerations in Obtaining Best Fit |
| Crop Tops and Sports Bras | Bust | The fit is close to prevent movement during exercise |
| Compression Tops | Weight, bust, body type | Should fit closely; special fit charts may combine multiple factors |
| | Bust | These fit relatively loosely to allow free movement during the swing |
| Jackets and Hoodies | Bust | If hips are much larger than bust, a larger size may allow comfortably zipping a long jacket; jackets worn over heavy sweaters may require a size larger |
| | Height, weight, body type | Special sizing charts are similar to old hosiery sizing; fit by height, weight, and body type |
| Shorts and Golf Shorts | Hips | If waist is elastic, hip is key measure; golf shorts must fit at waist |
| | Hips and length | Different brands may have different lengths; also larger thighs make pants appear shorter when worn |
Generally, those activewear garments worn on the upper body are fitted to the bust. Those worn on the lower body are fitted to the waist or hips. For pants, length is also a consideration. Compression wear often has a specific sizing chart that combines body dimensions with weight and height, similar to the sizing for women's hosiery.
Familiar Brands May Fit Best
Just because the national size standards have been scrapped does not mean that a familiar retail brand is without standards. If a size 6 has always fit in a particular brand, it is likely to continue to fit. If a different brand's size 10 fits, then when shopping that brand, always buy size 10.
Choosing the Right Size Sportswear on eBay
Sportswear to meet every active recreation goal is always available on eBay. A great place to start would be the Daily Deals on Women's Clothing. After checking there, you can enter the name of any other needed items, such as "yoga pants" in the Search window found on every page. Searching for a familiar manufacturer is one way to be certain of getting the right size. Alternatively, you can use the size menus to bracket selections so they include items that are a size larger and smaller than you usually take. This should provide an appropriate range of choices. Before making a purchase from an unfamiliar product line, you may wish to ask the Seller about the critical measurements. Every product page has a line for Questions and Answers about This Item where such queries may be posted.
In order to be sure you are buying from a trusted seller, check out the seller's feedback score as well as comments from previous buyers, especially those who have purchased activewear. A seller's feedback rating should be 99 per cent or higher. Top-rated Sellers have a long history of providing great service to large numbers of customers.
Conclusion
Sportswear, like all clothing in Australia, is no longer standard in size. Various sportswear items are best fit to specific body measurements. Given the different size standards among manufacturers, one of the easiest ways to make sure sportswear fits properly is to always buy from the same manufacturer. That way, a size 14 is always a size 14 and a size M is always the same size M. If buying from different sportswear lines, check the sizing guides or check the measurements of the clothing against comfortable clothing already owned. That way, no matter what size the label says, it is possible to choose new athletic gear that fits exactly as desired from the large eBay marketplace.
sportswear|activewear|workout clothes|plus size clothing|sizing guide