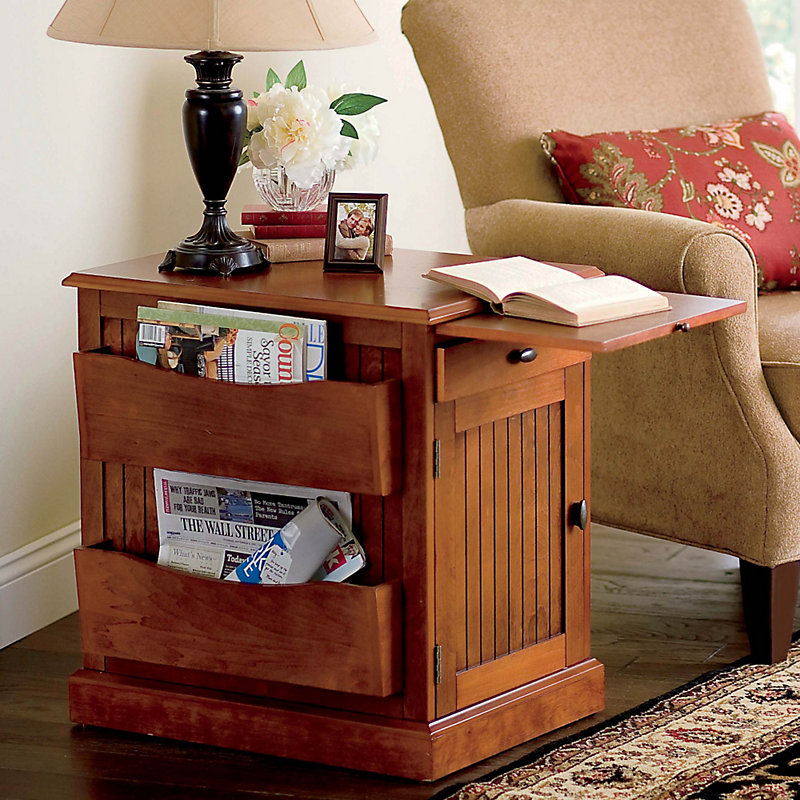 Dens are generally considered to be a less formal version of a living room. They will often feature the likes of a television, games consoles, and other recreational activities.
Therefore, choosing the right table for a den can give it a personalised, informal feel. There are many different kinds of table that can be used to give a den this feel and the type chosen should depend on the rest of the furniture and the space available in the room.
One of the best places to look for a table for a den is eBay, as they have listings of thousands of tables, both new and used.
Measure the Space for a Table
The first step towards choosing the right table for a den is to designate and measure a space that a table can be situated. When doing so, it may be worthwhile taking other pieces of furniture into consideration and how well the den can be navigated if the space designated for the table is taken place.
Furthermore, if planning on purchasing a large table for people to sit round (for example, a poker table), take chairs and the space that they will need into consideration, also. Once this has been done and a suitable space has been measured and found, the table choosing process can begin.
Find the Right Type of Table
One should have an idea of the type of table that is desired for the space in the den before beginning the buying process. There is an extensive range of tables available on auction sites such as eBay, of all different sizes and styles. Therefore, use the following table to determine which type of table is best suited to the den in question:
Type of Table

About

Coffee Table

Coffee tables are small tables designed to sit in the middle of the room or near a seating area. Traditionally they were designed as somewhere for people to place their drinks whilst having a drink with friends but they can be used for much more.

In the likes of a den, in an informal setting, the coffee table can double up as a footrest, or as storage space.

Coffee tables are available in a number of different sizes so if planning on purchasing one, be sure to buy one that does not take up too much space, or is too small for the den.

Dining Table

If there is sufficient room in the den, then a dining table can become the focal point of the room.

Whilst they are the largest kind of table around, they can be used for a manner of different activities. They can be used for actual dining, and also as an informal meeting place or a place to play board games.

If planning on purchasing a dining table, size needs to be accounted for, as well as getting the table into the den into the first place. Some dining tables can be taken apart and re-assembled, whereas others cannot. Be sure to find out whether this is the case or not before purchasing a dining table.

Side Table

If space is an issue but a surface is needed, either for drinks or to use as storage, a side table may be the best option. Side tables are small tables that are usually placed at the side of a sofa.

Side tables are appreciated for their compact nature and the fact that they can be moved around easily to suit various needs.

Foldable Table

A foldable table may be the best option for a den. Foldable tables are available in a variety of sizes and are made from a variety of materials.

They can be used fleetingly when required and folded up and stored away if one needs more room for activities.

Foldable tables are readily available on the likes of eBay and are affordable and cost effective in comparison to the likes of a large coffee table or dining table.
Find an Appropriate Material for a Den Table
The materials used for a table can make a difference to the feel and the general aesthetic of a den. Certain materials are best suited to informal rooms, such as a den, whereas others may look out of place or may not be the best material in terms of functionality.
Here is a table determining the various materials used for den tables:
Den Table Materials

About

Glass

Glass tables can give a room a modern feel. Glass is often used for both coffee tables and dining tables. However, in the likes of a den, glass may be too formal a table material.

On the other hand, the choice of table material is entirely subjective to the owner of the den. If the den has been created with a modern and clean design aesthetic, then a glass table may be ideal.

Wood

Wooden tables give any room a rustic or traditional feel, depending on the type of wood that is used.

Large oak, pine and mahogany tables can become a grand centrepiece for any room and are sturdy and robust enough to be able to be made use of in an informal setting.

One of the troubles with wooden tables is that a large wooden dining table can be heavy and unable to be taken apart. This needs to be taken into consideration in relation to how easy a table of this weight would be able to be carried into the den.

Metal

Metal tables can also create a modern aesthetic, much like glass tables.

Metal tables also tend to be lightweight and there are those available that can be simply taken apart and moved around if necessary.

A lot of foldable tables and side tables are made from light metals.

Plastic

Whilst plastic tables are cheap and light, they do not tend to add much to a room in terms of aesthetics.

They are, however, the most affordable of all the types of table available. Furthermore, they often come in the form of foldable tables so a plastic foldable table may the best option if a permanent table is not desired.
Finding the Right Table for Your Den on eBay
Once a decision has been made as to what type and what material of table is needed or desired, one should pay a visit to the tables listings on eBay, or at least visit the Deals section of the site to see what is on offer on the site.
To view the table listings on eBay, take the following steps:
· Visit the Home and Garden area
· Click the Furniture link
· Select the Tables filter tab
Once on this page, make use of the 'Materials' and 'Conditions' refinement tabs on the left hand side of the page to ensure that the search is tailored as much as possible to specific requirements.
Purchasing the Right Table for Your Den on eBay
Sellers on eBay will always make at least one of these three buying options available to buyers:
· Bidding
Visit the Buyer Tips page to gain a comprehension of the best ways to use these buying options, especially if one has never purchased an item via eBay or PayPal before.
If a product has been found that is suitable for a den, one can always contact the seller directly to arrange shipping or collection details, as well as to clear up any questions that may arise regarding the table and its condition.
Conclusion
The best way to choose the right table for a den is to look for one that is suitable for not only the space that is available, but serves its intended function.
If the table is to be used as a focal point for the room then a dining table may be best. If a table is not a necessity, then a medium sized coffee table may be the best option. It may be best to draw up a list of possible uses for the table and match these to the various materials and types of table that are available.
This way, one can purchase a table for a den in a cost effective and rational manner.