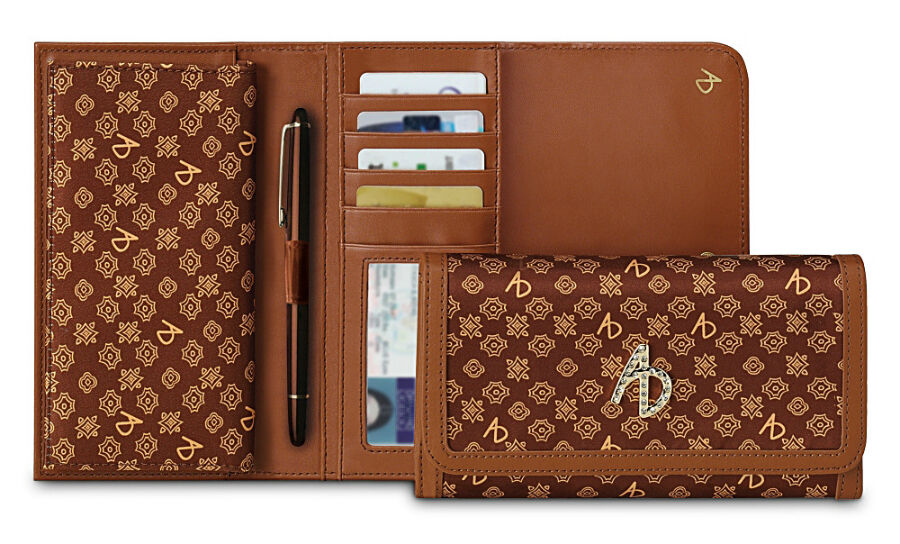 Every woman needs a wallet. A wallet can help reinforce a woman's image as a professional and is a good addition to her wardrobe. However, it is easy to get overwhelmed by the options that abound in the market. If looking for a professional wallet to take to work, a woman can benefit from focussing on wallets that are classy and sophisticated. A wide variety of wallets is available in a number of styles, many of which work well for professionals. When choosing a wallet for professional use, criteria such as the material used, the type of closure, and design details come into play. Wallets also come in various sizes, so the choice also depends on how much a woman needs to fit inside her wallet.
Styles of Wallets for Professionals
Wallets come in a variety of styles, and many of them are suitable for use by professionals. Some of the styles from which a woman can choose include clutches, travel wallets, coin wallets, and bifold wallets
Bifold Wallets
A bifold wallet is a style that folds in half. This is a basic wallet style that is smaller than some of the other options. The bifold style is popular amongst men, but wallets in this style are also available for women. The wallets are small, with room for some cards and cash but not much else.
Clutch Wallet
A clutch is a woman's wallet that is designed to be carried by itself instead of being placed inside a purse. These are a great option for women who want to be able to take their essentials with them without carrying a bulky purse around.
Travel Wallet
Another style to consider is the travel wallet. This type of wallet is designed to protect one's valuables when travelling on vacation. Working women can take travel wallets with them to hold passports, cash, and credit cards as they travel for assignments. Some of these wallets can also be worn around the neck for additional security.
Coin Wallets
This small wallet closes completely with a zipper, snap, or another kind of closure. These little wallets are designed to hold coins, a useful feature for a professional who does not want to clutter up her wallet with coins.
Chequebook Wallet
A chequebook wallet is fairly large so that it can hold checkbooks. These wallets have a pocket for the user to put her chequebook in, and they can hold more items in addition to cash.
Features to Look for in Wallets for Professionals
When buying a wallet, a professional needs to consider the features it has, because it needs to be functional in addition to looking classy and elegant. In order to choose the right wallet, take into account its size, the specific organisers it has, and the materials used in its construction.
Size
Wallets come in various sizes, some compact and others quite large. When purchasing a wallet, it is a good idea to think about how many things one needs to fit into a wallet on a regular basis. It can be tempting for a woman to purchase a huge wallet that can hold a lot, but a smaller wallet that only holds the essentials looks more professional.
Storage
Some wallets have storage space to organise and protect one's belongings. For instance, some wallets have plastic inserts that allow the user to insert photos of loved ones. The inserts keep photos clean and prevent them from getting damaged.
Materials
Wallets often come in leather or fabric, although leather is a much more professional choice compared to fabric. Even leather offers many choices, such as full-grain leather, top-grain leather, and split-grain leather. The choice ultimately depends on one's personal preferences, budget, and needs.
Full-Grain Leather
Full-grain leather is a highly durable type of leather used for wallets. It is more expensive than other options, but it also lasts longer and looks very professional. Do keep in mind that, because this leather does not have a protective coating, it stains easier. Using a leather conditioning cream keeps a wallet made from full-grain leather in good condition.
Top-Grain Leather
This kind of leather is not as durable as full-grain leather, although it is less expensive. The leather has a protective coating and maintains the look of leather grain. Many leather wallets are made from this type of leather to provide a more cost-effective option for consumers.
Split-Grain Leather
The next step down from top-grain leather is split-grain leather. This is not as expensive and does not have the natural grain pattern. Rather, the pattern is actually created on the material.
Other Materials Used in Wallets
In addition to traditional leather, other materials are also in wallets. Some women like wallets made from exotic animal skins, such as alligator skin, which can look very expensive and classic. Those made from synthetic materials are also available and provide more affordable options.
The Role of Personal Style
Even if a woman is looking for a wallet to use at work, she can still incorporate some of her own style into her choice. When choosing a wallet it is better to err on the side of being conservative instead of too flashy. A wallet for professional use should still be fairly simple, but a woman can show off her style in subtle ways, such as with decorative metal clasps, brightly-coloured lining, or other features that add subtle interest.
Closures
Closures make wallets more interesting with the details they add. However, a buyer might have a preferred closure because it is easier to access or adds more protection to the wallet's contents.
| | |
| --- | --- |
| Closure Type | Description |
| Zipper | Wallet might have smaller zippered pockets, or a zipper might be the main closure |
| Snap | Often used on clutches or chequebook wallets, although sometimes found on other designs as well |
| Velcro | Not recommended for a wallet for professional use |
The type of closure on a wallet can add to the overall style of the wallet. For instance, snaps may have decorative buttons, or the zipper could be in a contrasting color to that of the material on the wallet.
Caring for Wallets
After purchasing a wallet, a woman also needs to properly care for it. The care depends on the type of material. For instance, a leather wallet should be wiped with disinfectant wipes. The leather should also be rubbed down with a leather cleaner, followed by a conditioner. Other materials need to be treated differently, so the buyer should look for specific cleaning instructions.
Buying a Wallet on eBay
Finding a wallet for professional use is an easy process on eBay. You can start with a basic keyword search, just to see the different types of wallets on offer on the website, by entering relevant keywords such as "leather clutch" into the search box. If you do not feel like browsing through all of the product listings, you can try to narrow it down by using criteria such as price range, colour, or brand, depending on what you are looking for. If you want to purchase other fashion accessories you can search eBay Deals for a great bargain.
The website has many other functionalities that make the buying process easier. For example, the feedback tool is a critical tool that you can take advantage of to make sure that the seller has a reputation for being reliable. This tool allows you to see what other buyers had to say about a seller or a specific wallet.
Conclusion
Every professional woman should have a wallet that enhances her image. If a woman is looking for a professional-looking wallet, she has a variety from which to choose, including clutches, coin wallets, bifold wallets, travel wallets, and chequebook wallets. She needs to consider a wallet's features, so that she is getting a wallet that not only looks great but also serves its purpose well. Leather is commonly used in many professional wallets, and there are different varieties of leather from which to choose. The type of closure and the size of the wallet are other factors that influence the choice of wallet for a woman. Lastly, even a wallet used for professional purposes can incorporate elements that make it stylish and anything but boring.
woman's wallet|clutch|bifold wallet|coin wallet|travel wallet