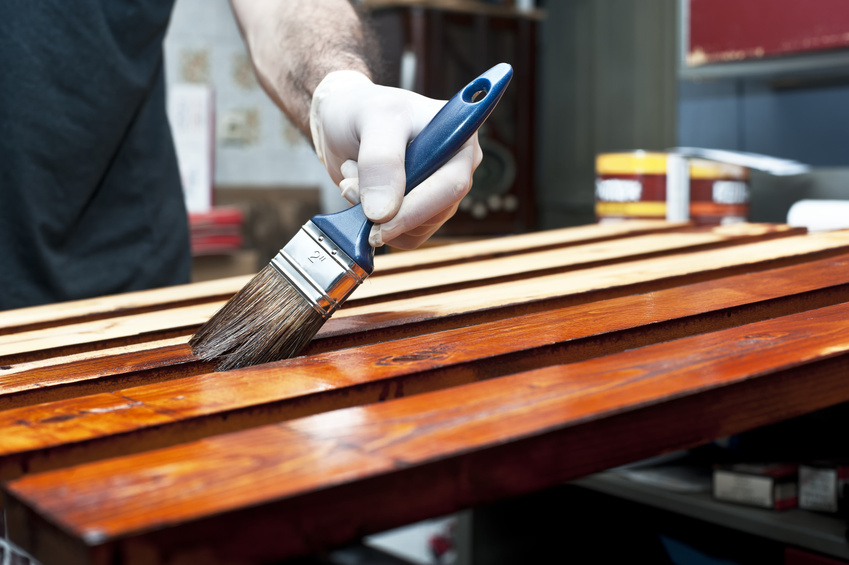 The wood finish is the last step put into restoring a piece of furniture, and as such, it has an important role in the end result. Furniture finishes are available in multiple types, which include lacquer, varnish, penetrating resin, wax, oil, shellac, and more. Each of these has its advantages and users should consider the type of wood and style of furniture when choosing a wood finish. Learning more about the different types of wood finish and their characteristics can help buyers make an inspired choice.
What to look for when choosing a wood finish
Some of the most important elements to consider when choosing a wood finish are the appearance of the finish, the method of application, and its durability. Different finishes offer different degrees of durability, protection, and aesthetics. The method of application is an essential factor to consider. People can choose between evaporative finishes, such as shellac and lacquer, and reactive finishes, such as varnishes and linseed oil. The time of drying is yet another element to think about when shopping for the perfect varnish.
The exposure of the wood to humidity and sunlight is another issue to consider. For wood items exposed to temperature changes and humidity, such as kitchen countertops, bathroom cabinets, doors, and windows, people require a finish that contains oils, as these allow the wood to contract and expand with temperature changes.
Types of wood finish
While there are many variations of wood finishes available on the market, lacquers, varnishes, and oils are the most popular choices. When buying wood finishes, individuals should make sure they purchase the right shade for their furniture, especially when it comes to restoration work.
Lacquer
This is a good choice for those who are looking for a wood finish that adds a pale amber tint to the wood and dries relatively quickly. People can spray or brush lacquers on the surface of the wood and they create a film finish that does not take long to dry.
Drying oils
Some of the popular types of drying oils used as wood finish include pure tung oil and boiled linseed oil. While oils give wood an elegant finish, they may take several days to dry.
Oil and varnish mixes
These mixes are a suitable option for those looking for a solution that enhances the grain of the wood. The oil content of the mixes means that these wood finishes need to dry overnight or even longer.
Water-based finishes
These are wood finishes so they do not yellow as they age, being a suitable choice for furniture and windows alike. Most of the water-based wood finishes on the market contain acrylic or acrylic/polyurethane resins in solvent and water.
Polyurethane varnishes
Mixing alkyd and polyurethane resins with various kinds of drying oils, polyurethane varnishes are a good option for outdoor wood. These are often durable finishes and are available in multiple shades.
Tips for applying wood finish on furniture
There are three basic ways of applying wood finish on furniture: with a spray gun, a brush, or a wiping rag. The easiest way of applying the finish is with a wiping rag. This is a good method for beginners and it works well for larger wood surfaces. Before applying the wood finish, the user needs to stir the substance well, as this distributes any pigments that may have settled on the bottom of the can and reduces the overall thickness of the stain.
Users should always test the colour of the wood finish on the underside in order to make sure it is the shade for which they are looking. This is especially important when it comes to the restoration of a vintage or antique piece. In many cases, a person needs to apply more than one coat of finish. To do so, the consumer needs to make sure the first coat has dried well before applying the next one. Top coats are available for those who are looking to add a translucent finish on top of the coloured stain. Some types of wood may need a primer treatment before the application of the wood finish.
How to buy wood supplies on eBay
Buying wood finish supplies on eBay is very easy, especially because of the multitude of sellers on the website. Whether you are looking to purchase a small or large amount of wood finish, you can easily find the exact type you need by typing the words "wood finish" into the search bar of the website and then browsing through the results you receive. Purchasing wood finish supplies from a seller located in your area can help you save money on delivery fees.