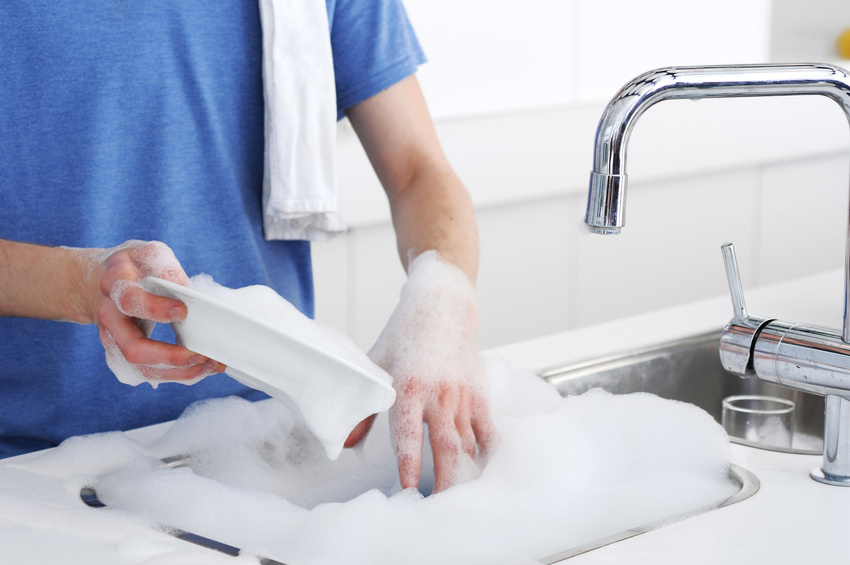 Bone china is extremely beautiful and delicate and needs to be well taken care of if it is to grace a home for many years. Unlike modern crockery, bone china, which is crafted from bone ash, feldspar, and kaolin, cannot just be popped into the dishwasher with all the other dishes or cleaned with harsh detergents. Learning how to carefully clean modern and antique bone china makes sure that when it is used it looks its best.
Methods of Washing
Washing bone china can be done in various ways, from hand washing to cleaning it in the dishwasher. Tools should be chosen carefully, and the temperature of the water must be monitored.
| | | |
| --- | --- | --- |
| Method | Materials | Water Temperature |
| Hand wash | Mild liquid soap, cloth to line the sink, soft cloth or sponge, paper or cloth towel | No hotter than 40 degrees Celsius |
| Dishwasher | Small amount of detergent or eco-detergent | No hotter than 50 C |
Water that is too hot may damage bone china. It is not advisable to wash antique or vintage bone china in the dishwasher.
How to Hand Wash Bone China
Use two kitchen sinks or a sink and a plastic basin to wash bone china. Before running the water into the sinks, line them with cloths or pieces of foam rubber to protect the china items. Add sufficient mild liquid soap to one sink to wash the plates, cups, and saucers, and then wash one piece at a time. Once washed, each piece should be rinsed in the clean water in the other sink to get rid of any residue detergent. Dry the bone china items by hand with a paper or cloth towel, and do not layer them into a drying rack.
How to Wash Bone China in a Dishwasher
Load the dishwasher carefully with only the bone china items, and keep each piece completely separate. Add the minimum amount of detergent or, preferably, an eco-detergent, as harsh detergents can damage bone china. Set the cycle to "crystal and china," "short wash," or "gentle wash." As soon as the wash cycle is complete, the dishwasher must go into a rinse cycle so that all detergent is removed. Allow the crockery to cool before taking it out of the dishwasher.
Important to Remember
Make sure all detergent is rinsed off when hand washing or dishwashing, or the resultant chemical film may cause the china to dull and discolour.
Ensure all pieces are well away from each other when loaded into the dishwasher so they do not get inadvertently chipped.
To prevent breakages, do not dry in a drying rack after hand washing.
Store bone china carefully, separating each piece in a stack with a paper towel to avoid scratches and chips.
Removing Stubborn Stains
Sometimes bone china becomes stained from beverages, food, or general exposure to the atmosphere or hard water. Again, it is important to undertake the task of cleaning off stains gently and carefully, and it is best to use natural ingredients.
Mix up 4 litres of warm water with 1 cup of bicarbonate of soda, and soak the bone china pieces in the solution for an hour. Wash normally.
If stains are particularly stubborn, a mixture of salt and lemon juice or vinegar should help. Rub the mixture over the stains with the fingers, and then rinse and wash the items.
How to Buy Bone China on eBay
Whether you are looking for a modern series of bone china, such as Royal Doulton, gorgeous antiques, or striking Blue Willow pattern, eBay has a wide selection on offer. A revamp of your bedroom or living room décor is the ideal opportunity to introduce your collection of bone china as an elegant finishing touch, and a display cabinet is a fabulous way to show it off. Glass-fronted display cabinets protect your precious china from accidental breakage, and make it easy to remove the items when you want to use or clean them.