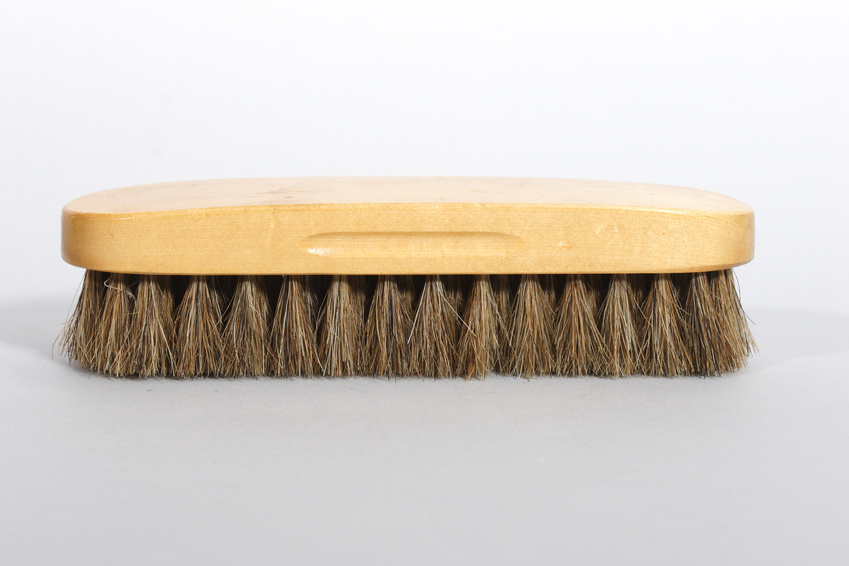 Cleaning carbon fibre products, such as bikes, requires care because many common detergents can alter the chemical composition and integrity of the material dramatically. In general, a properly sealed carbon fibre product is much easier to clean than bare or raw carbon fibre, although these products have the benefit of being lighter. Before cleaning, inspect the surface of carbon fibre; smooth and glossy surfaces indicate a clear coat seal. Then purchase the appropriate cleaning supplies.
Tools for Cleaning Carbon Fibre
Cleaning carbon fibre bikes and other items made from the material requires special products, as well as a variety of tools that get into all the nooks and crannies. Many supplies required are commonly in the home already.
Terry cloth for light cleaning and drying
Sponge for soaking up caked dirt
Hard bristle brush for scouring
Thin bristle brush with handle for contoured areas that are difficult to reach by hand
Lubricating brush for spreading and smearing the lubricant
Unsealed carbon fibre products need cleaning with the gentlest methods possible. In those cases, a thin sponge with a handle is better than a bristled brush. Water can cause corrosion, so bikes and other carbon fibre items with multiple parts need dismantling before cleaning to ensure that only the dirty parts encounter water. It is also important to thoroughly clean the brushes after each cleaning to ensure there is no cross-contamination between cleanings.
Cleaning Carbon Fibre
The method used to clean carbon fibre often depends on the condition of the item. For general and spot cleaning, warm water and terrycloth is sufficient. Otherwise, use the hard bristle brush for tough dirt, and the brush with the handle to reach areas that are difficult to clean. Always take care to dry the carbon fibre item after cleaning. For ingrained dirt, use rigorous cleaning methods.
Cleaning Caked Dirt and Mud on Carbon Fibre
For unsealed carbon fibre items, including bikes, remove caked dirt and mud extremely carefully using near-boiling water poured gently over the affected areas until most of the dirt is gone. Scrub gently with a citrus-based degreaser, warm water, and sponge until any remaining mud disappears. Rinse away the cleaning agent and degreaser with water. For a sealed carbon fibre item, use the hard bristled brush and scrub vigorously.
Cleaning Rust Spots on Carbon Fibre
When stored incorrectly, rust spots may appear on a carbon fibre frame with steel or chrome parts. Always inspect other areas that are difficult to see for more rust. To clean them, use an oil-based degreaser designed for rust. Use the rough pad of a sponge for sealed and unsealed carbon fibre, applying pressure at the rusty spot. Do not add water at this stage. After removing the rust spot, rinse the area with warm water and dry it immediately.
Lubricating Carbon Fibre After Cleaning
Even cleaning carbon fibre with water alone can dilute or strip lubrication from joints and parts of items, such as bikes. After drying thoroughly, lubricate any moving parts, such as the pivot points, cables, pulley wheels, and chain of a bike, using the soft bristled brush. Do not use this brush with cleaning products because the lubricant lingers in the bristles and may smear grease on the carbon fibre product.
How to Buy Supplies to Clean Carbon Fibre on eBay
Buying supplies to clean carbon fibre items, such as bikes, is easy on eBay. Search for items by entering keywords in the search box on any page, for example 'hard bristled brush', and browse the results. Before purchasing carbon fibre cleaning supplies or bikes, always read the details, and consider filtering the search results to find local sellers to save on delivery costs. Use the cleaning items carefully to avoid damaging carbon fibre and remember to lubricate any moving parts.