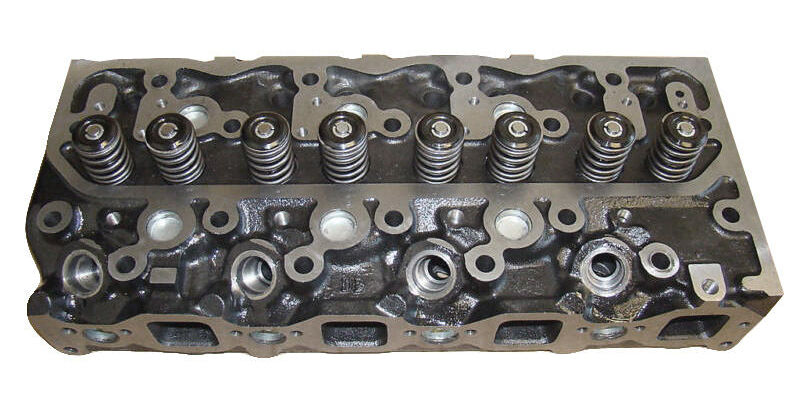 Keeping car part, doing so once the proper materials are secure can be a rather arduous task. Although can take several hours of work spanning a few days, this task greatly improves a car's longevity.
Some Disassembly Required
This process is necessary every five years at the least. The first step in cleaning cylinder head valves is to remove the actual heads. Once they are off, they need disassembly. Typically, this step requires special machinery, such as a valve spring compressor. Owners must note that no two compressors are alike. However, a C-clamp compressor or a lever style compressor works on most standard V-8 engines. In essence, this tool unscrews the heads so the seals are accessible.
Cleaning Up
The method of cleaning the heads after removal from the engine block is greatly dependent on the type of the material they feature. Factors such as temperature, chemicals, and equipment are all critical metrics to gauge during the cleaning process. For example, placing an aluminium cylinder head in a solution at a temperature best suited for a cast iron cylinder head has the potential to soften the aluminium and ruin its functionality. Always double-check to make sure the cleaning method is the proper one to use.
When the heads are through soaking in the solution, take a small cleaning brush or a scourer and gently remove all of the dirt and sludge that has not budged. A blasting machine or an engine-cleaning gun is also an effective tool to carry out this step if one is handy. Regardless of what method is utilised in this step, it is important that sufficient time elapse for the valve cleaning solution to perform its task before this hands-on step is underway. After all of the sludge and dirt are off the heads, they should remain in a warm area to dry off.
After the Cleaning Process
Once the gunk and grime are gone, the next step is to check the heads for cracks. Checking the heads properly depends on the type of material the cylinder head features.
Cast Iron Head
Do a magnetic particle inspection. Cast iron creates a strong magnetic field; this field causes the particles to collect in any crack that has formed.
Aluminium Head
This three-step process includes special cleaners, a penetrating dye, and a developer. Occasionally, a v or ultraviolet light is necessary to ascertain the results.
Finding a crack in the head does not necessarily mean that replacements are necessary. For example, welding and remachining a head works fine. If the heads are remachined, it is important to cut them to match the contours of the valve. Owners carry this out by utilising either a cutter or a valve grinder. However, if the heads in question are standard and easily replaced, it is wise to simply buy a new set of hardened valve seats and avoid the rigmarole of welding altogether. If it is necessary to purchase new heads, they need to be remachined and re-cut to fit the contours of the valve snugly.
Buying Cylinder Head Valves on eBay
The sellers on eBay combine to offer a tremendous tool for finding precisely the right materials that you need in order to get your car performing as desired. Reliable sellers on eBay have all of the critical materials that you need in order to complete this tough job properly, from cylinder head valves to magnetic particle inspection equipment. With a quick search of the part you need, such as 'cylinder head valve' or 'engine cleaning gun', you can ensure that your car performs better than expected into its old age.