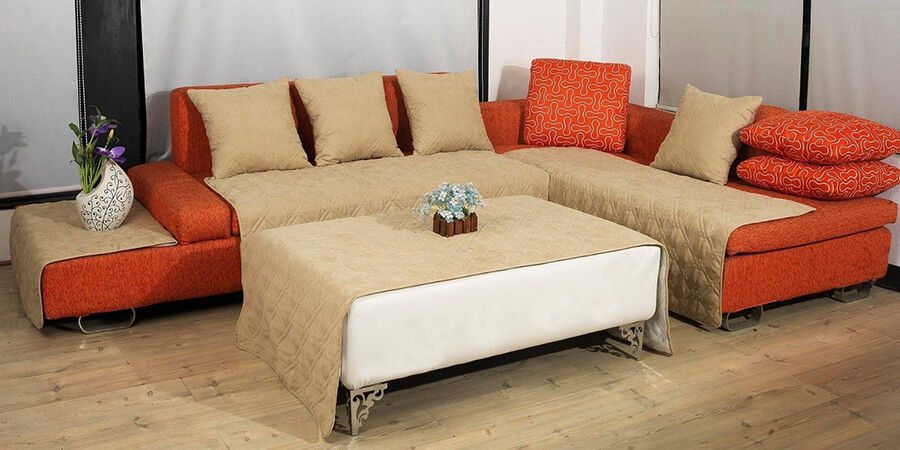 Suede is a gorgeous, soft, and warm fabric. Suede cushions, especially on a couch, bring added value as elements of decor, but they have one drawback. Both natural suede and the artificial version (microfibre plush) need special care when it comes to cleaning. If not done properly, the cleaning process can damage the fabric, leaving unsightly traces. However, one can clean suede cushion covers successfully by following a set of instructions. Using the appropriate cleaning solutions a person can make sure the aspect of the suede remains intact.
How to Clean Natural Suede Cushion Covers
The first step when trying to clean suede cushion covers is to make sure whether one is dealing with natural suede or with microfibre plush as the two require different cleaning procedures. One can wash the artificial suede with water, but not the natural one. A person can clean natural suede by rubbing the nap with a bath towel or a toothbrush. If the cushion cover has stains, there are different ways of getting rid of them, depending on the type of stain.
Dry stains: Eliminate dry stains from a natural suede cushion cover by gently rubbing it with an eraser or fine-grade sandpaper.
Fresh stains: First, remove the liquid by blotting the cushion cover with a bath towel. Next, work on the nap.
Chewing gum: Use a zip-locked bag filled with ice cubes to freeze the gum. Afterwards, pick the gum off from the suede cushion cover.
Blood stains: Using a cotton ball soaked in peroxide, gently rub the stained area of the cushion cover until the traces of blood disappear.
Ink stains: Soak a cotton swab in alcohol and rub the stained area gently until there are no more traces of ink. Then, using fine-grade sandpaper or an emery board, one should work on the nap.
Peanut butter stains: If doable, one should try to remove as much butter as possible when the stain is still fresh. If the stain is already dry, a person should cover the area with a generous amount of cornstarch. The powder absorbs the grease in a few minutes. Next, one can remove it and gently rub the nap until it regains its aspect.
The above table demonstrates that one can easily deal with a multitude of stains on natural suede cushion covers. All it takes is the right cleaning product and a little expertise.
How to Clean Microfibre Suede Cushion Covers
One should start by testing the artificial suede cushions to make sure the colour does not fade when the fabric meets water and detergent. A person can choose a hidden area of the cushion cover and try to wash it gently using a mild detergent. After a few minutes, one should try to rinse the area, and let it dry. If any discolouration takes place, professional dry cleaning is the only solution. If there is no discolouration, one can easily put the cushion covers in the washing machine. Make sure to use cold water when washing artificial suede cushion covers, to dry on low heat, and to take them out of the dryer as soon as the drying process is over. Microfibre suede cushion covers do not need ironing. After drying them, one can set the cushions back in place.
How to Buy Cleaning Supplies on eBay
Search for suede cleaning supplies from sellers on eBay using general terms or specific brands as keywords. For instance, when looking for a cleaning solution, enter 'soft detergent' in the search bar. An alternative option is to navigate through the categories starting from the main menu. Go to Home and Garden, then to Cleaning, Housekeeping and to Cleaning Supplies. Browse the Chemicals category to look for detergents and the Organic, Natural category to search for organic cleaning supplies. You can narrow down your search by price range or location and save on transport fees when buying from a local retailer.