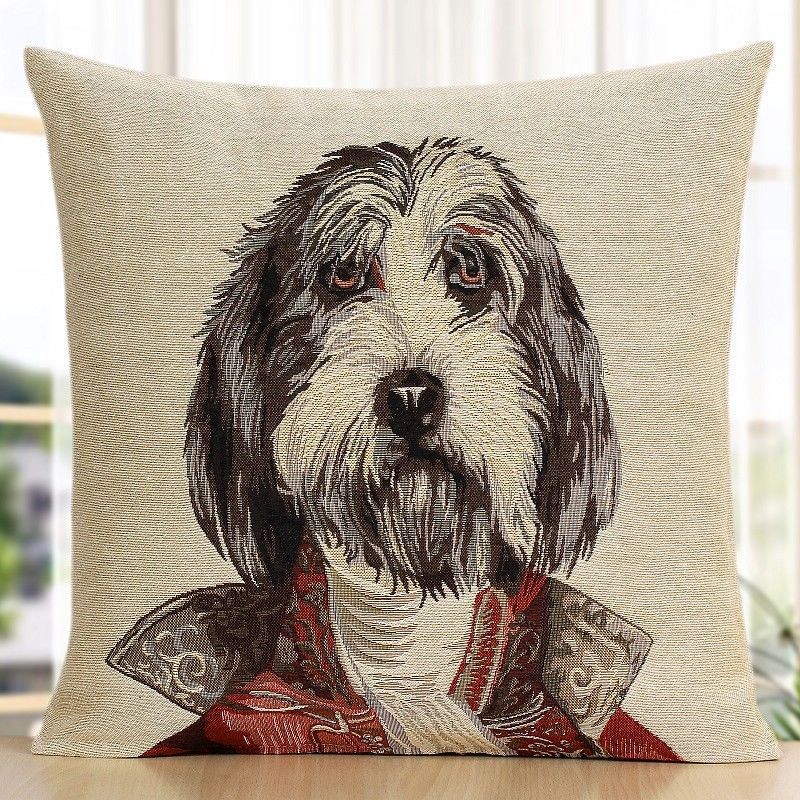 Suede cushions bring comfort and style to any space. Often used on couches, chairs, and other types of furniture, the cushions come in many colours and styles to enhance existing home decor. While suede cushions are typically durable, cleaning them is not always easy. Fortunately, by following a few steps, keeping the cushions in good shape is possible. Buyers can find various cleaning supplies at retail stores, or they can browse the large selection on eBay.
Determine the Type of Suede
There are two basic types of suede and this makes a big difference on the cleaning method used. Synthetic suede is receptive to laundering, but water can ruin real suede. The easiest way to determine the type of suede cushions in place is to check the label. Some types of synthetic suede go by names such as micro-suede or ultra-suede. Each type offers a similar appearance, but some are more durable and resistant to damage than others.
| | |
| --- | --- |
| Type of Suede | Cleaning Options |
| Real Suede | Not machine washable, not resistant to water or other liquids, including detergents, dry or hand clean only |
| Micro-suede | Clean with water and mild detergents or fabric cleanser |
| Ultra-suede | Resistant to small amounts of water, clean with gentle detergent and warm water |
It is vital to follow the manufacturer's directions for cleaning the suede cushions to prevent damage from occurring. When cleaning any type of suede, take care not to rub too hard or roughly as this can cause the fibres to come loose. Also, avoid using harsh chemicals and solvents.
Testing Synthetic Suede
When cleaning synthetic suede, users should first test an inconspicuous spot to ensure discolouration does not occur. Take a small dab of dish detergent and dab it towards the back or bottom of the cushion. After waiting a few minutes, rinse the detergent off and allow the spot to air dry.
Hand Cleaning Synthetic Suede
If the tested spot does not discolour, vacuum the cushion thoroughly to remove any surface dirt and dust. Take a soft scrub brush and dip it into a solution of 1 tsp. of dish or laundry detergent and one gallon of water. Gently brush the stain or spot until it disappears. Once the spot is gone, take a damp rag or cloth and wipe away the remaining residue. Allow the cushion to air dry.
Machine Washing Synthetic Suede
Some synthetic suede cushions feature covers that remove for simple cleaning. If this is the case, placing the covers in the washing machine is possible. When machine washing them, it is important to use a mild detergent and set the machine water on cold as hot water can cause shrinkage. Use a gentle and short cycle to wash the covers. Once they are clean, hang them to air dry as drying them on too high of a heat level can cause them to drink or become damaged.
Real Suede
Consumers should take care when cleaning real suede as water can damage the material. Water can not only leave stains itself, but it can cause the dye in the fabric to discolour. When users are wary of cleaning suede themselves, a professional dry cleaner is a good option.
Cleaning Real Suede
Like synthetic suede, vacuuming is the first step in order to remove surface dirt. The most effective method for removing stains or debris from real suede is to take a bath towel, nail brush, or suede eraser and rub it over the stain. Try using as little water as possible to protect the cushion. If using a dry brush or eraser fails to remove the stain, dampen a cloth and add a touch of white vinegar. Gently dab the stain allowing it to dry fully before trying again.
Removing Liquid from Suede
When the suede cushions become wet, it is vital to dry them as soon as users notice it. To remove as much of the liquid as possible, lay paper towels down to soak it up. Continue doing this until the paper towels stay dry. When the liquid leaves a ring or a mark, use the dry stain method removal to remove them.
Maintaining Suede
To maintain suede cushions and keep them looking new, avoid moisture and water. Users can also purchase a suede protectant. The protectant helps seal out water and makes the cushions water resistant. It also works to repel stains and other marks. The protectant also works well on suede furniture.
How to Buy Supplies to Clean Suede Cushions on eBay
While cleaning suede is not always easy, buying the supplies needed to get the job done is, especially when you shop on eBay. With the ability to narrow down the products by price, brand, and type, or search for specific items, locating what you want or need takes just minutes. When you find the items that you are looking for, buying from a top-rated seller goes a long way in ensuring your overall eBay experience is a positive one. When buying several items at once, looking into a bundle can save on shipping costs.