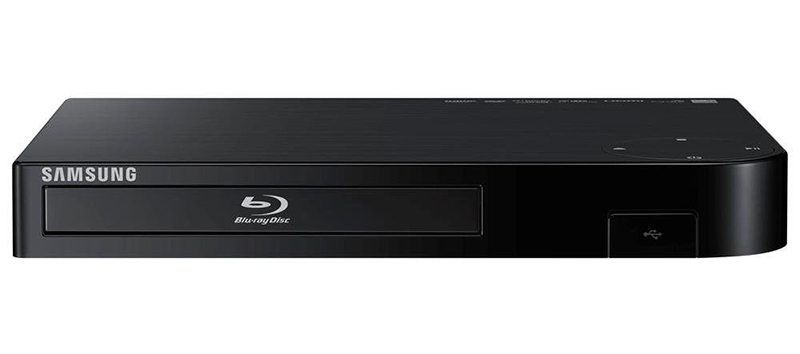 Blu-ray players provide viewers with a high-definition at-home experience. Blu-ray DVD players were first created in 2000 by Sony, but are now widespread. Many consumers replaced their older DVD players with Blu-ray players as the technology has become cheaper and as DVD players and discs break. Blu-ray players do need a thorough cleaning on a regular basis as a dirty Blu-ray lens creates playback problems. Owners can avoid these issues by carefully cleaning the lens, helping to ensure their Blu-ray DVD player continues to provide the outmost performance and reliability
Important Areas to Keep Clean
The lens is the most common problem area for Blu-ray DVD players, but there are other areas that need regular cleaning too. Providing the attention and care necessary for each Blu-ray DVD player will ensure a long life for the device and optimal performance. The outer case needs regular dusting and immediate clean-up after a spill. Cooling vents, on the other hand, need monthly cleaning to remove dust from the vents. The laser lens only needs cleaning if playback issues occur.
Cleaning the Blu-ray Lens With a Lens Cleaner
Refer to the manual as Blu-ray player manufacturers have Blu-ray lens cleaners specifically designed for each model. Blu-ray owners should use the information in the manual to purchase a lens cleaner if one is not provided. These disks are inserted into the device and automatically clean the lens without any other effort. Once the disk is in, all owners need to do is turn on their Blu-ray DVD player. These lens cleaners are completely safe – they will not scratch the lens. If information about what type of cleaner should be used is not in the manual, owners should browse the Web or ask a local store about which one to purchase. Owners attempting to clean their Blu-ray DVD players should make sure they use a Blu-ray cleaner, as a DVD cleaner can seriously damage the lens.
Cleaning the Blu-ray Lens Manually
Cleaning the Blu-ray lens manually can be tricky. Owners who want to save a few dollars or know their way around technology should follow these steps:
Turn the Blu-ray DVD player over and remove the screws holding the bottom plate.
Take out the base cover that is close to the DVD drive. Remove the screws holding it as well as the metal; but make sure to keep the pieces and parts separate. Putting everything back together at the end can be very hard for users who fail to remember which screws and parts go where.
Disconnect all cables from the drive. Now, remove the four screws lift the plate to access the motherboard. Disconnect the cable connecting the motherboard itself. Do this by gently revealing the connector beneath the motherboard and pulling it out.
Open the disk drive and remove four more screws. Lift this plate off to uncover the disk lens.
Take a cotton swab dipped in rubbing alcohol or lens cleaner. Clean the lens by using a radial motion to avoid damaging it. Dry the lens.
Reassemble the Blu-ray DVD player in reverse order.
How to Buy a Blu-ray DVD Cleaning Kit on eBay
Fortunately for Blu-ray DVD player owners, Blu-ray movies ensure high-quality resolution. To continue enjoying this source of movies at home, make sure to keep your Blu-ray DVD player in great shape by following this guide.