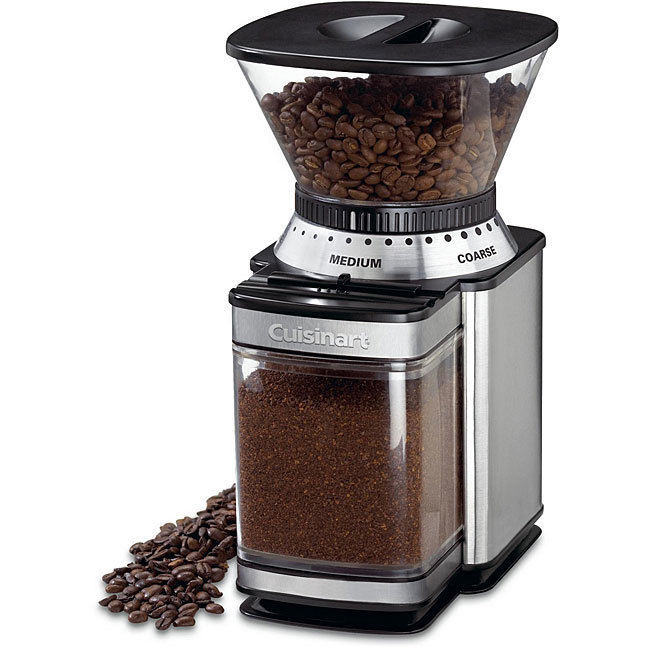 Grinding coffee beans as opposed to buying them in the supermarket means that fresh coffee is available whenever one feels like it. Brewing freshly ground coffee at home is not the same as store-bought pre-ground coffee, in terms of flavour and quality. Two main types of coffee grinders exist: manual and electric. There are many brands and each have their own features. Cleaning a coffee grinder regularly is imperative to brewing good quality coffee at home.
Types of Coffee Grinders That Are Available
When buying a new coffee grinder, the main decisions one has to make are whether to buy a manual coffee grinder or an electric coffee grinder, and the process of cleaning the grinder. Both grinders are good at what they do; however, different models produce finer coffee granules than others, and require different cleaning methods, so personal preference is key here. For example, a Burr grinder works best when using a French Press.
| | | |
| --- | --- | --- |
| Brand | Type | Features |
| KitchenAid Artisan Burr | Electric | 15 different settings, ceramic grinding heads |
| Bodum Electric | Electric | Adjustable grinding head, has a static-free glass container |
| Krups GVX231 | Electric | Has a cup-selector setting, minimises waste |
| Delonghi Burr | Electric | Multiple grinding settings, has a 12-cup capacity container |
| Hario Skerton | Manual | Has fine and coarse settings, delivers consistent grind sizes |
| Kuissential Manual Ceramic Burr Coffee Grinder | Manual | Produces a uniform grind, easy to clean, not prone to rust |
| Porlex JP-30 Stainless Steel Coffee Grinder | Manual | Grinds consistently, static-free container, easy to clean |
Each type of coffee grinder has its own advantages and disadvantages. While electric coffee grinders are quick and easy to use and most produce uniform-sized coffee granules, they are rather difficult to clean and are not suitable for taking apart. Meanwhile, manual coffee grinders require some arm work but are easy to clean and less noisy than the electric models.
Materials Used to Clean a Coffee Grinder
With use, coffee grinders, whether manual or electric, retain oils and dust particles from the coffee-grinding process. While this is unhygienic, it also alters the flavour of the coffee beans. One can take manual coffee grinders apart and submerge them in water, unlike electric grinders. To clean a manual coffee grinder, simply disassemble the parts and wash them in warm water with dish detergent. Dry well with a cleaning cloth and store for future use.
Cleaning an electric coffee grinder requires a little bit of creativity. One can clean an electric Burr coffee grinder using rice or bread. Any type of rice or bread is fine. Other materials that one needs for cleaning their electric coffee grinder using this method include a toothbrush, and a clean, damp cloth.
How to Clean an Electric Coffee Grinder with Rice
Cleaning an electric coffee grinder with rice ensures that residual oil and coffee particles are a thing of the past. This same method also works on blade grinders.
Pour 1/2 cup of uncooked rice into the grinder and activate the finest setting. Pulse for about a minute. The oil sticks to the rice, leaving behind a thin layer of rice flour. Discard the rice flour.
Remove the hopper part of the grinder and use the toothbrush to clean the hard-to-reach areas. Wipe the grinder with the damp cloth.
Repeat step 1 above if the electric coffee grinder still looks dirty.
Grind a cup of coffee beans in order to remove any residue from the rice. Discard the coffee granules.
If using bread to clean a coffee grinder, apply the same method as above. Break the bread into small chunks and place inside the grinder.
How to Buy Supplies to Clean a Coffee Grinder on eBay
Searching for supplies to clean a coffee grinder from a seller on eBay is quite a simple task. Carry out your search by typing 'dish detergent', 'cleaning cloth', or 'rice' into the search bar on any page. Reliable sellers on eBay have good quality cleaning supplies for sale. Before making a purchase, think about the type of coffee grinder you have, either a manual coffee grinder or an electric coffee grinder, as each requires different methods of cleaning. Once you have this information, you are sure to make the right purchasing decision for your needs.