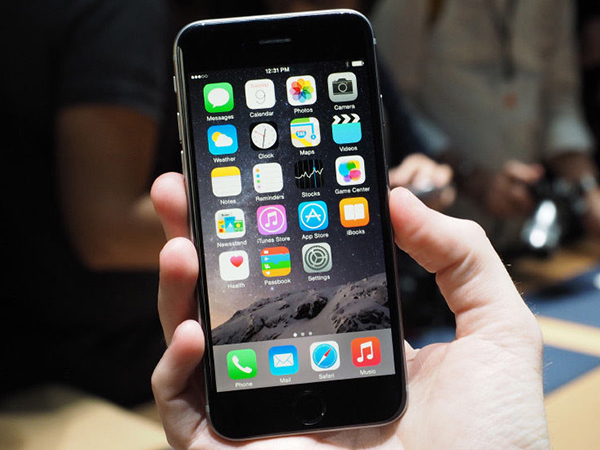 The iPhone 6 is out and it comes with better battery life, more processing power and plenty of new apps. That means it's time to pack up and sell your old iPhone. Despite all the new hardware upgrades and the new iOS 8 platform, though, there will still be times when you want to close apps that are running in the background. You may even have to close them in order to restore your iPhone to factory settings at some point.
The iPhone knows which apps are likely to send notifications or take a while to start, so the ones running in the background will save you time without using too much working memory. In most cases, just hitting the home button closes the app, but to close out the apps running in the background, it takes two additional steps.
With all the iPhone models before iOS 7, you would double-tap the Home button to bring up a list of apps running in the background. You would then have to hold your finger on any app until they all started wiggling. Touching the app would close it down.
The Two Step Close
Now, with iOS 8, closing apps is even easier than before. You still begin by hitting the Home button twice to bring up the background apps. From that point, there are just two steps:
1. You can scroll right or left with a swipe to see all the apps that are running. Don't feel like you have to close them. It is more efficient to keep them running unless your battery is about to die.
2. Any app that you see in this list can be closed by touching the app, and then swiping it up and away. You can even close up to three apps at the same time by putting a finger on each and swiping all three.
New Actionable Notifications in iOS 8
One of the best features of the new iOS 8 is that you don't have to close your working apps when important texts come in anymore. Actionable notifications means that texts, tweets and invitations can be answered right on screen while you keep your current app running. That will save you a great deal time, since you no longer have to switch between common apps. However, you can still ignore texts if you don't want to answer them right away.
Saving Your Battery
The most common reason you would want to close out an app from the background is if you want to save battery life or the app is frozen. Battery life is still a concern for most users. The iPhone 6 boasts a new A8 processor that is designed to work with 50 percent more power efficiency, but powering down at the wrong time can be a hassle. Fortunately, the one thing that hasn't changed is the Lightning USB cable. Make sure you have at least three on hand: one for the home, one for the office and one for the car. Closing background apps can actually drain more battery life if you are going to use those apps that you closed again before you plug in, so keep your chargers handy and only use this as a last resort.