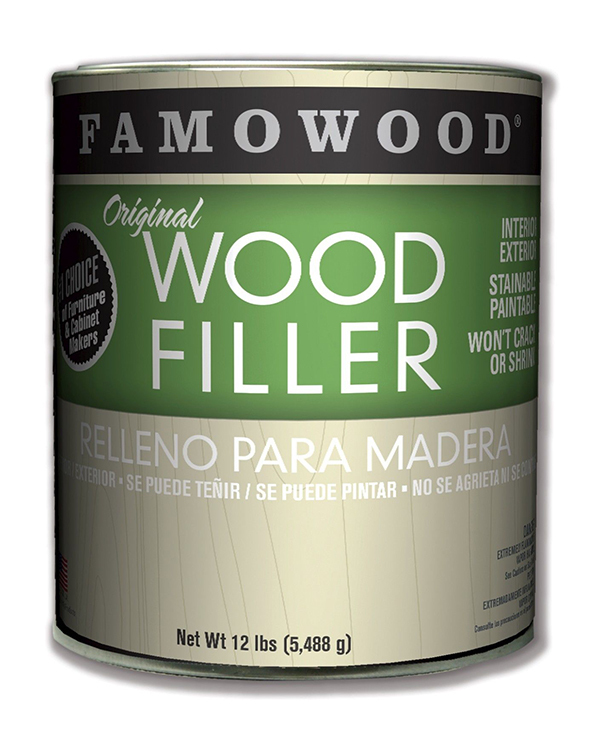 When a project nears the end, it can leave users wondering how to go about covering up those unsightly screws. By covering the screws properly, it puts the finishing touches on a build and gives it more of a professional appearance. Luckily, covering screws is simple and takes just a few tools. The supplies used come in a variety of brands that consumers can easily find at hardware or retail stores, or they can browse a large variety right on eBay.
Gathering Supplies
The first part of any project should involve gathering the needed supplies. This ensures users have what they need on hand which saves time and makes the process easier. For filling wood screws, some simple tools come in handy. This includes wood filler or putty, a small putty knife, a power sander or hand sander, sandpaper, and stain or paint to match the finish.
When using a powder form of putty, mix it with water adding a little at a time until it forms a thick paste. For filling screw holes, mix only a little at a time to prevent wasting.
Most brands of wood filler come pre-made to save time and energy. These are perhaps the easier to use, but are often more costly than those that require mixing.
Using the Wood Filler
Wood filler comes in a variety of brands, colours, and textures, so it is vital to find what best matches the wood in question. For example, using a rougher texture of filler require more work and extra sanding. To begin covering screws, apply a small amount of wood filler to the tip of the putty knife. Holding the knife at a slight angle, gently pass it over the hole. Press the filler in the hole during the pass to ensure it fills completely. After filling the hole, take the knife and make another pass staying even to the surface. This removes excess filler and creates a smooth surface to reduce the amount of sanding needed. If one or two passes with the knife does not fill the hole completely, repeat the process. Some deeper holes may require several passes in order to create an even surface. When making additional passes, the previous layers should dry completely for effective results.
Sanding
Sanding is the next step in the screw covering process. Sanding creates an even smoother surface of the project and gets it ready for the finishing touches. Sanding with a hand sander requires a little more work than if an electric sander is used, but a hand sander comes in handy for those smaller areas. Sanding blocks or folded sheet of sandpaper is another option. When using a sander, users should wear protective eyewear for safety. This keeps dust and other debris out of the eye. Respirators are also a good choice to ensure users do not inhale the dust.
Take the sander, using a medium or fine coarse sandpaper, and slowly makes passes over the filled surface. Sand lightly as too much pressure can cause further indentions in the wood. Continue lightly sanding the area until it is smooth to the touch. Users can run their hand over the surface to check this easily.
Sandpaper
Sandpaper comes in a variety of grit sizes. Some grit sizes are more beneficial for uses than others. The lower number of the sandpaper, the coarser it is. Some projects require both coarse and fine sandpaper for the different processes that take place.
Sandpaper comes in different sizes such as sheets, belt sander styles, and blocks. The type most effective depends on the project and the user's preference. For delicate projects, a block or a folded sheet of sandpaper works well.
Finishing the Project
Once the filling and sanding is complete, the project is ready for finishing. Paints, lacquer, and varnish are all ideal for finishing wood and users have plenty of options to choose from as they all come in a variety of colours, tones, and shades. When just filling screws as a touch up on a completed project, match the existing finish to complete the process.
How to Buy Supplies for Covering Up Screws on eBay
When searching for supplies or hand tools on eBay, you can search for specific items or filter the large array of products by size, type, or price. This makes shopping simple and allows you to find just what you need with ease. When you find the right items, purchasing from a top-rated seller helps the process go smoothly. When buying a set of supplies at one time, check into bundles to save on shipping costs and browsing time. Some sellers even offer local pickup for larger or heavy items to eliminate shipping costs all together.