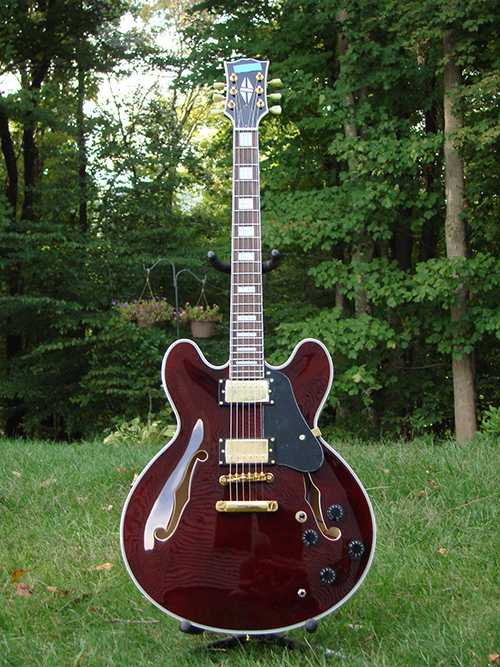 Just like vintage cards and classic baseball cards, guitars can be very, very old. Gibson, since being founded in 1902, has produced a rich history of instruments, with numerous models, special editions, and re-issues. Whether the owner is a casual player who has had a Gibson for a few years or an avid collector who has owned these guitars for decades, researching the serial number of any model is an important step towards establishing the origins of the Gibson and ensuring its authenticity, and do not forget to check out a guitar tuner.
Gibson Guitars and Their Serial Numbers
Over the last century, Gibson has produced a huge product line of guitars, banjos, dobros, mandolins, amplifiers, and even violins. Because there are dozens of subsidiaries associated with Gibson, there are specific tips on locating the serial numbers for Gibson guitars and other instruments, specifically.
| | |
| --- | --- |
| Instrument Type | Some Tips for Locating the Serial Number |
| Electric Guitar | Most guitars, in general, have their serial numbers printed on the headstock, the part of the guitar where the tuning knobs are located. |
| Acoustic Guitar | If not on the headstock, look inside the sound hole. Sometimes printed directly below the strings or south of where the neck connects to the body. |
| Semi-Hollow Body Guitar | Usually on the headstock, sometimes printed on the back of the neck, at the base. |
| Bass Guitar | Like electric guitars, headstock is most likely location. |
| Dobro | Headstock is most likely location. |
| Mandolin | Not easy to find on these instruments. Check headstock and all other possible locations. Use buyer receipt information or contact dealer. |
The headstock, inside of the guitar, and the back of the neck are the most common locations of serial numbers. If the owner still has trouble locating the serial number, check any receipt documentation that came with the guitar. If documentation is not available, contact the seller of the instrument as they may have that information on record. Cleaning or the effect of time often results in the serial number wiping away. Use a strong source of light to reflect light off the body. Even when rubbed off, serial numbers leave an imprint on the lacquer seen with the reflection of the light. There is no guarantee, however, especially if it has a new layer of lacquer applied.
Using the Serial Number to Date your Gibson
If you do manage to locate your serial number, the process of appraising the Gibson can be straightforward or complex, depending on when the guitar was made. This is because over the years Gibson has redesigned their serial numbering method numerous times.
Go to Gibson's support page for a basic directory about serial numbers. All the information on the website is reliable for products made from 1975 to present, although there is some available information on instrument models made in earlier decades. Owners can also call Gibson customer support representatives for more help.
Try using a guitar appraisal book. Sellers found on eBay will make offers for these books, and they can come in handy as reliable reference guides, many times for multiple brands besides Gibson.
Owners can also visit a guitar shop for more help. Some expert guitar repairmen have useful information to share and professional collectors may offer affordable services to help appraise the guitar.
How to Buy Reference Materials on eBay
Sellers found on eBay may have offers for reference materials. There are also many deals available for other useful accessories for cleaning and repairing your guitar. If you are interested in reading about the history of Gibson, eBay sellers may have offers for such materials. Appraising a Gibson can be very tricky. It is an old company with a long history and an eclectic variety of instruments, but with these helpful tips and some persistence, you can discover just how much history lies amongst those frets.