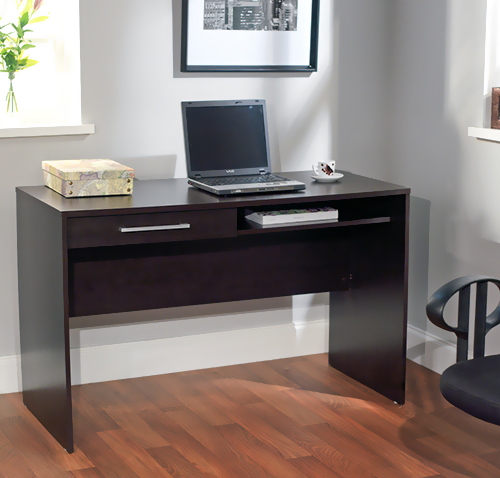 Decorating a corner space within a home or office is a challenging task. While leaving it empty makes the room look sparse, cluttering it with random objects results in a cluttered feel. However, there are varieties of ways that transform empty corners into decorative masterpieces that enhance the overall design. In fact, many solutions are budget friendly and require no prior knowledge of interior design theories. Any one is capable of making a corner space warm, welcoming, and functional.
Corner Shelving Unit
Shelving units are great for corner spaces, as they offer the added bonus of storage. Show off collectibles or treasured books by putting them on display. Fine China and photographs should also be showcased on corner shelving units, or create a Zen corner by placing candles and relaxation aids on a shelving unit in the bathroom or bedroom. Shelves are not only good decorative pieces; they are highly functional, as well. A corner cabinet is another good solution, particularly if the display pieces are more valuable since it keeps them out of highly trafficked areas.
Seating Area
Any corner becomes a comfortable and welcoming seating area by adding a lounge or beanbag seat. This area is ideal for reading, writing, or even entertaining. A writing desk placed at a slant against the corner adds a touch of elegance to the room, as well as another surface to the space, which serves as a multipurpose working area. Place some magazine racks and lighting around the seating area to encourage friends and family to relax and unwind in the new comfortable corner nook.
Potted Plant or Flowers
Potted plants or flowers are a welcome addition to any corner of the home or office, especially since they serve to bring the outdoors in. Below is a list of a few common houseplants that easily enhance corner spaces.
Peperomia: low to moderate light; soil must dry out completely between watering
Lady palm: thrives in humidity and low light
Chinese evergreen: requires damp soil and low to moderate light
Zebra plant: high light levels necessary
Grape ivy: moderate light necessary; requires damp soil
Keep the maintenance of the plant in mind when searching for the ideal plant, as well as the aesthetic appeal. This helps to ensure that the plant or flower receives the care and attention it needs to thrive, and that it is likely to do well in the light levels and climate within the room.
Freestanding Mirror or Fireplace
A framed freestanding mirror is a great corner décor item for rooms that are small, as it helps to give the illusion of spaciousness. Find a mirror that complements the current style of décor in the space to make the overall design cohesive. An alternative to a freestanding mirror is a corner fireplace, which offers the added perk of heat during the cold months. Corner fireplaces add a cosy and welcoming element to any space, as well, without taking up too much wall or floor space.
Children's Playtime Nook
In family rooms or children's bedrooms, transform corners into play areas and cosy nooks that are ideal for reading and having fun with friends. Purchase a child's furniture set to provide seating for little ones, or close the area off with some drapes or a tiny tent to allow them to have a space of their own.
How to Buy Corner Decor Items on eBay
The reliable sellers on eBay offer a wide range of corner decor items that are ideally suited for any style and budget. From elegant freestanding fireplaces to whimsical children's furniture, eBay merchants feature new and used decorative pieces that enhance the look of your corner space. There is no need to search the web for just the right item or to spend countless hours driving around town to get a great deal on corner decor pieces. Conveniently, peruse and purchase at eBay's expansive marketplace from the comfort of your home.