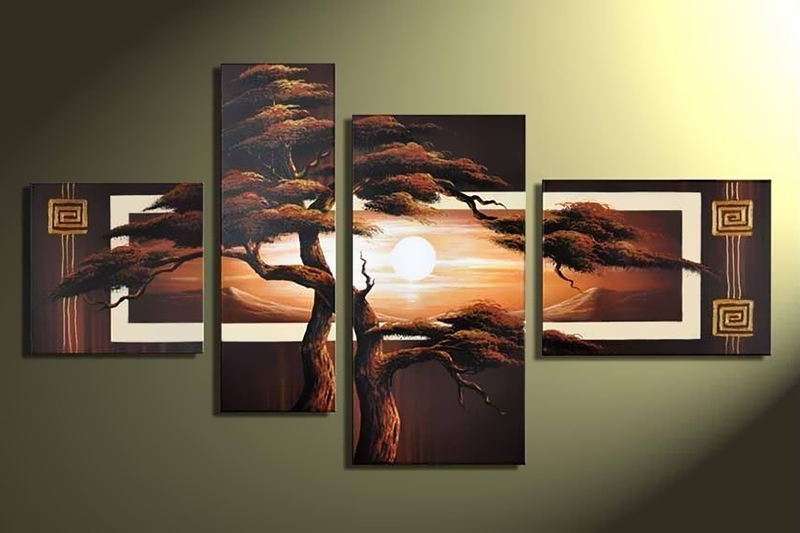 Many people adorn their homes with abstract art because it is timeless, gorgeous, and free from implicit message. It also works with any decor scheme, whether it is traditional, modern, or variable. The following advice will guide the buyer in learning how to experiment to reveal a bold, splashy effect or something more low key.
Be Experimental
Abstract art works in many locations, and it looks especially sharp with antique-style furniture and decor. Try it in a random location in the room, and see what happens. Remember not to stay limited to paintings, either. While many people may envision paintings when they think of abstract art, this style also encompasses sculptures. These sculptures can be small table pieces or assemblages that take up an entire corner of a room.
Abstract art may be intimidating, but the key is to avoid falling into fear. There are no telltale stylistic giveaways to hint at when a painting was created. Go through every room in the home to look for bland or boring artwork. For example, if a buyer discovered a generic picture of a landscape that held no meaning, he or she might find that a replacement piece perks up the room. Instead of being a dismal spot, the room now buzzes with new energy.
Go Huge and Bold
One of the most common ways to decorate a home with abstract art is to position it as a huge presence in a room--taking up most of one wall. It should grab the attention of everyone who walks by or into that space. Establish the art as a focal or starting point for inspiration, and let other choices such as colour, lighting and fabric follow through. For example, an abstract art piece with heavy splashes of yellow could inspire yellow accessories such as pillows and coasters throughout a room. A piece with grey and white undertones may inspire a grey-coloured couch with white pillows.
Abstract art, however, does not need to come before furniture and other decorating choices. Move an abstract piece into a room to reveal an entirely different look and energy. For the biggest and boldest expressions, buyers should stick with oversize one-piece artwork.
Consider Subdued or Minimal
One way to decorate with abstract art is to use patterns--for example, nine squares in rows and columns of three. There is less impact than that of a giant piece, but it may be perfect if aiming for an understated look. Other pattern ideas can include long, thin rectangles place next to each other: five rectangles of yellow and black swirls could evoke a feeling of a sunset or flower. Other examples of subdued abstract art include earthy undertones and colours that are common in landscapes--shades of green found in mountains and meadows, and the shades of yellow from sunlight and sand.