If you are a watch lover then it cannot be that hard for you to differentiate between a fake and real Seiko. The first thing one can easily notice is of the price tag. Seiko watches aren't classified as a luxury watch and yet they aren't that expensive but cost is one thing which has to be looked upon while dealing with fake ones. However it does not mean that fake ones come at a lower price.

One major factor to be considered is of the back of Seiko watch. This is the most unique feature introduced by Seiko to differentiate. After 2002, this trademark has been established in all of the Seiko watches. These watches are now made with a glass backing in order to differentiate them from fake ones. Due to high class profile, Seiko never uses plastic on the back of their watches. Seiko also uses a semitransparent or transparent sticker at the back to make it identifiable whereas a counterfeit watch will use a transparent sticker with a red-line or a hologram sticker at the back.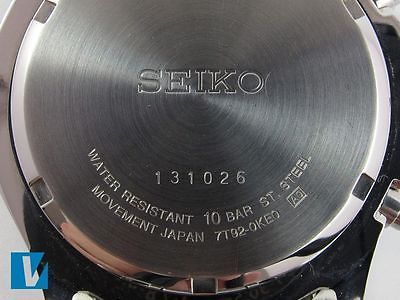 Another important thing to check while purchasing the original watch is about the crown. Most of the fake Seiko's have crown which aren't water resistant. Also the internal geometry is different. Many of the fake Seiko's have crowns which need to be cut off from the tip of original crown tube. An easier way of spotting a fake Seiko is by just totaling the number of crown "teeth" per section. The original ones have seven to eight teeth as shown in the picture below whereas the fake ones have only five teeth per group.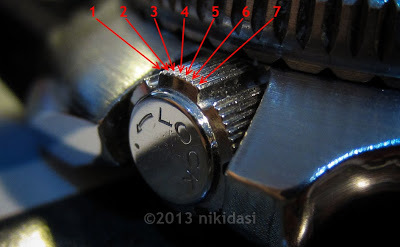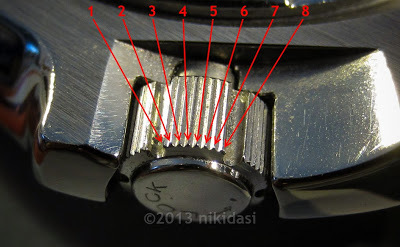 Every Seiko watch has the date of manufacture which is in the 6 digit serial number. Models before 1970 have digits of 7 and limited edition have number which reflect the piece number i.e. 90 / 200 which means this is the 90th piece of the 200 pieces. Also make sure you check that the engraving is evenly spaced, aligned and neat.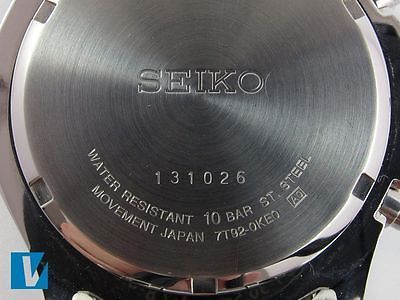 The next thing is about the model number and movement which can be easily found at the back case of two sets of 4 digits which is joined by a dash. Caliber number is indicated by first 4 digits whereas the latter part tells about the model / case number.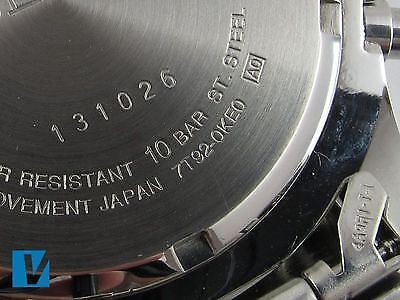 Seiko watches have the dial code and the movement caliber which is printed at the bottom of watch dial near 6 o clock as shown below.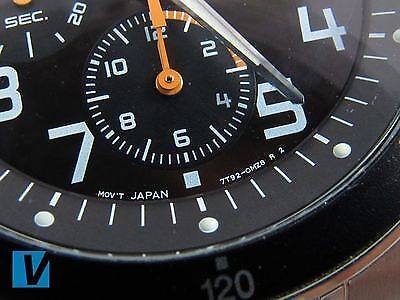 Last but not the least, original Seiko watches come with a guarantee certificate. The details and style can vary as per different countries. But make sure that all copies are evenly spaced and aligned.