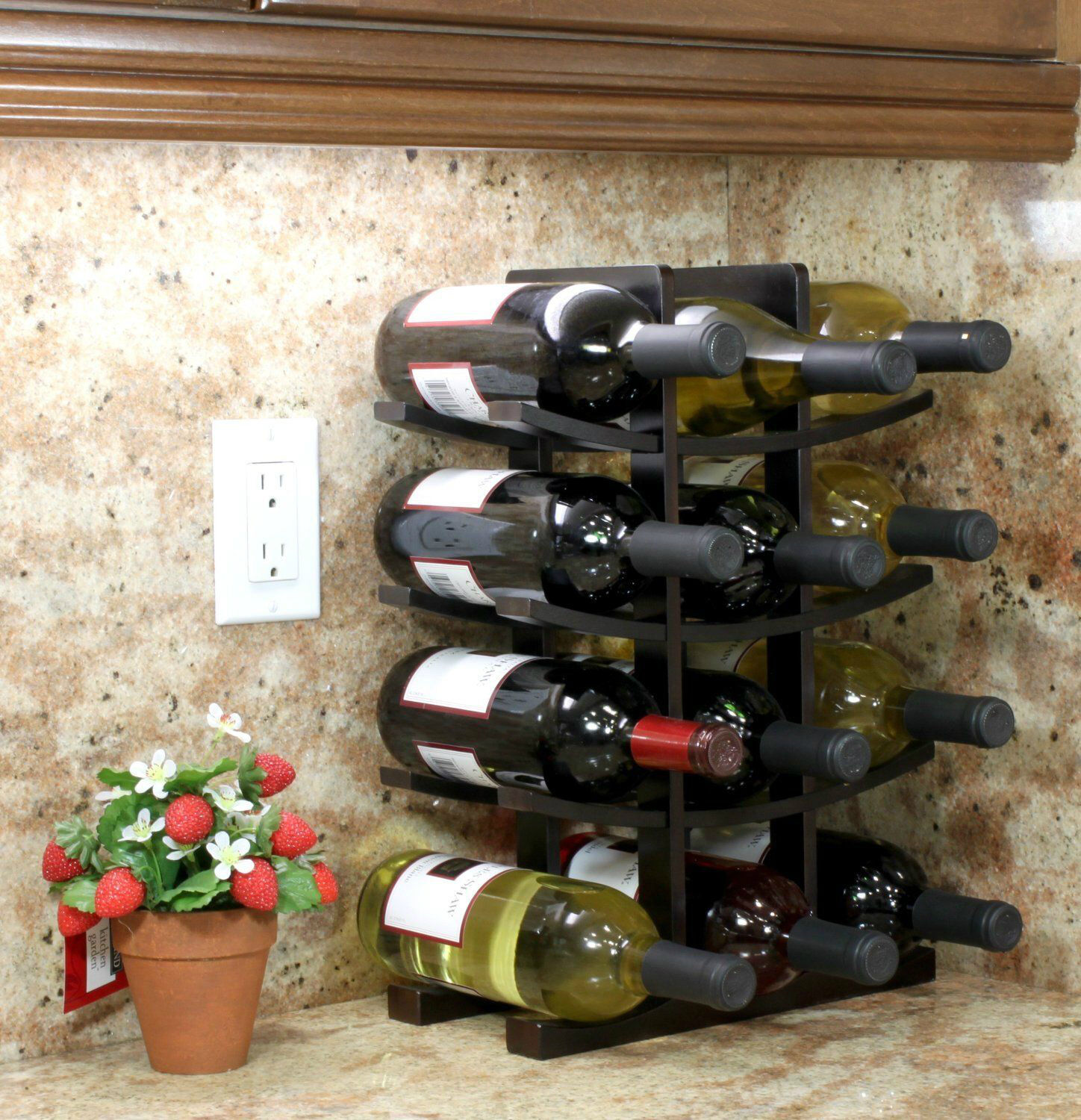 If you are a wine aficionado, chances are you want to proudly display your wine at home. You have a multitude of options, from a wine cellar to wine racks to wine stations. You can even combine several options for a versatile display. Consider your budget, your home layout, the space available and how much wine you want to display. Regardless of the way or ways you display your wine, remember that lighting is important. Have fashionable lights that highlight your favourite wines but that do not overheat them.
Wine cellar
If your basement has a stable temperature of about 55 degrees Fahrenheit and is not too moist, it may be an ideal place for you to convert into a cellar to display your wine. You can still have mini-displays upstairs that guests can see more often. Choose whether you want a contemporary look or an old-fashioned vibe for your cellar. Wine can be stored sideways on wall racks, in cubbyholes or in cabinets. Hang an abstract painting or two to make even more of a splash.
If your budget and space allow, expand a wine cellar into a wine tasting room, complete with sink, table, luxurious furniture and bookshelves filled with books for you to enjoy your wine with.
Wine rack or mounted to walls
You can design a rack for your kitchen or other space where you want to display your wine. A kitchen rack could go over your kitchen sink and be as simple or as extravagant as you like. It can have see-through glass doors and/or drawers for wine bottles, wineglasses and other wine accessories, with a rack bridging the gap over the sink between both sides of the cabinet.
Wine racks mounted to walls can be displayed anywhere, although the dining room is a common spot. The racks can be made of heavy, distinguished wood or of modern, contemporary curves. They can be simple or fancy. The choice is entirely yours.
Wine buffet on a bar
Wine buffets are ideal for dining rooms and kitchens. They can parallel the dining room table, be grand and expansive, or sit modestly in a corner. They come in a variety of styles and budget ranges.
Wine nook
Devote a corner or small space in your house to your wine. Cabinets are usually part of a wine nook, and so are shelves and countertops. A small wine fridge fits perfectly in a nook as well. Wine nooks can be in the kitchen, dining room, hallway or in between.
Shelves, island side and more
Some people display books on shelves; you display wine, or both. Simply use sleek shelves, antique shelves or whatever strikes your fancy, in your living room to showcase your wine in much the same way people feature their books. You can also display wine on the sides of kitchen islands. Decorative, ornate kitchen "cages" for your wine also lend a unique look to your home. You can also display your wine at separate stations; for example, in all four corners of your dining room.