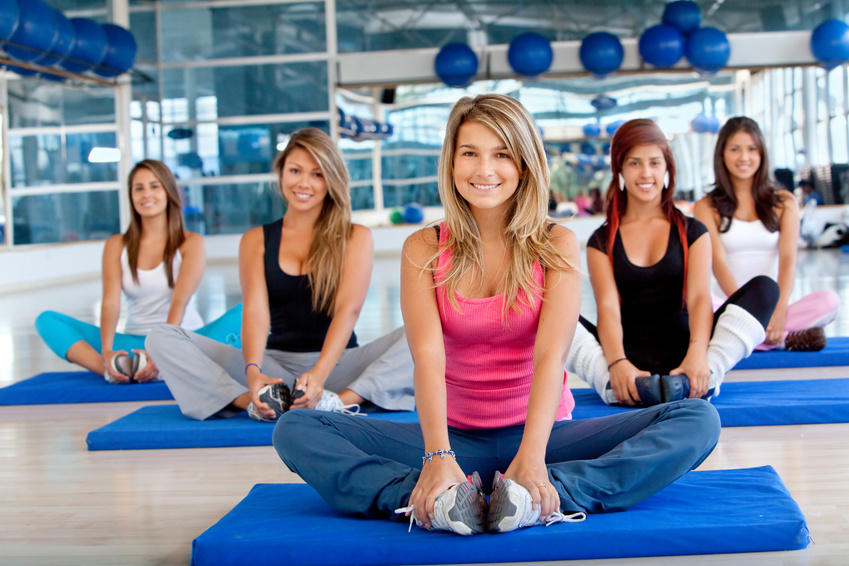 It is nearly impossible to walk into a fitness or health class and run into someone who has not tried or even heard of Pilates. Over time, Pilates has grown to be a popular form of exercise amongst anyone looking to build a healthier and stronger physique without the risks that come with heavy weights and other exercise equipment. Pilates techniques are easy to pick up for beginners and do not require any previous exercise experience. People can simply grab a floor mat and get started.
The Facts About Pilates
Pilates, developed by Joseph Pilates in the 1920s, is a core-strengthening form of exercise that develops the body in a balanced manner, promoting flexibility and graceful body movements.
One of the many benefits of Pilates is that it does not discriminate against age, race, gender, weight or physical ability. Similar to other forms of exercise, such as yoga, the rigour of Pilates is flexible, depending on how far the exerciser wants to push him or herself. Senior citizens and athletes alike can find benefits and enjoyment in Pilates.
In addition, unlike weight-driven exercises, people can perform Pilates with their own body weight and do not require much outside investment. Aside from the costs of any class or lesson programme to learn Pilates, students can practise the exercise free from the comfort of their own homes.
Pilates vs. Yoga
Many students often confuse Pilates and yoga, and many exercise classes offer hybrid programmes between the two forms of exercise, called Yogilates. It is important to distinguish between the two and decide which form of body weight exercise is the best to achieve the intended fitness goals.
Pilates

Yoga

Increases core strength

Increases ability to do exercises and physically strenuous activities

Strengthens abdominal muscles

Different exercises tone the body differently

Exercises, such as Sun Salutations, lead to a stronger upper body

Breath is used as a technique to provide muscles with energy

Breathing techniques proven to help those with stress, depression, or anxiety

Focuses on relaxing muscles, not on flexibility

Leads to overall flexibility of the body and more flexible muscles
If a student's goal is only to lose weight, there is not much difference between the calories burnt in Pilates and yoga. Trying a hybrid form or switching up the exercises between Pilates and yoga poses helps create a more interesting workout overall.
Pilates Classes
Like any form of exercise, Pilates can be difficult to learn when first starting out because of the specific form and technique necessary to master each pose. Because of this, many beginners choose to start Pilates with classes.
Student can take Pilates classes in private, duet and group sessions, with teachers that teach in different styles. For instance, the music played during the exercise routine, the speed of the workout and the exercise routines incorporated into a full workout class all vary by teacher.
If a beginner Pilates student works better when there is competition or when students with different levels of Pilates mastery surround him or her, then group lessons may be a better choice. On the other hand, if the student believes that one-on-one attention is necessary to achieve his or her fitness goals best, then individual or duet (classes done in pairs) classes may be a better option.
Pilates Books and DVDs
Another, sometimes more cost effective, option is to learn from books or DVDs. The benefits from learning from books and DVDs include that students can learn at their own pace and discover the art of Pilates on their own time. However, learning from these methods may require extreme dedication and motivation to follow through with the programme. Many times, students fail to complete the entire course of the book or DVD programme because of boredom and detachment.
If the books or DVDs seem to be the best method, many resources exist, such as online video streaming services that include clips of Pilates experts from all over the world and picture guides for how to learn Pilates. People have the opportunity to truly explore all options to learn Pilates before committing to any one method.
How to Buy Pilates Books and DVDs on eBay
You can easily find workout books and DVDs from reputable sellers on eBay. Simply type your query into the search bar conveniently located on every page and refine your results by navigating the site's suggested categories. You can then refine your results further to include only CDs, DVDs and books. It helps to review the quality of books and DVDs to ensure you pay for what the item is worth. Consider options from local sellers for possibly cheaper shipping costs as well.