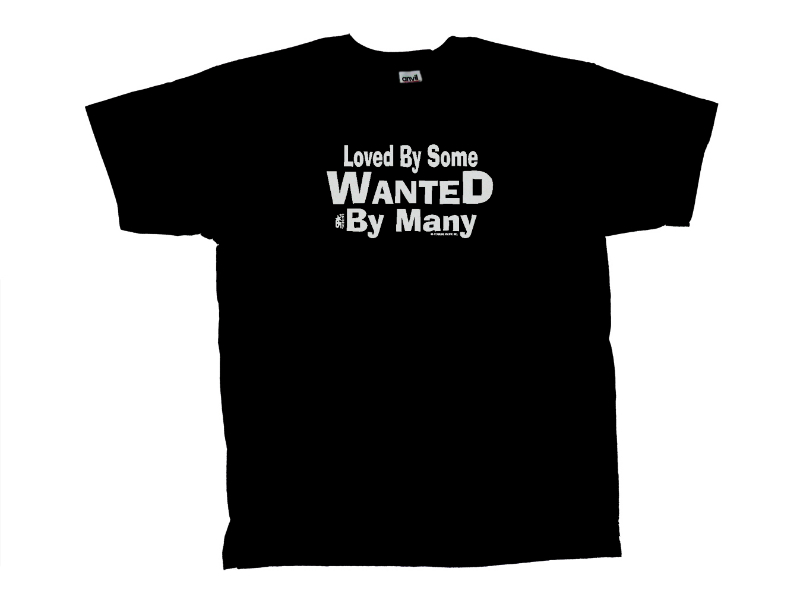 There is nothing more comfortable than the traditional jeans and T-shirt, but some consumers find this look a tad too boring. However, there are endless ways to dress up a T-shirt and create an eye-catching outfit with just a few simple additions. It begins with picking the right T-shirt, which should be flattering but not too tight. There are many popular T-shirt necklines, including V-neck, scoop neck, and crew neck, so consumers are able to choose their favourite style.
Switching up jean or pant styles is another way to keep a basic look fresh. Wide-legged jeans, boyfriend jeans, coloured jeans, or skirts are a few items that consumers are able to choose from to create more interesting looks. There are several ways to jazz up a favourite T-shirt to make it more dazzling.
Add Accessories
Adding accessories keeps a T-shirt from being forgettable. There are even ways to make a T-shirt look suitable for a dressier occasion by simply adding a few extra accessories.
Get Creative with Jewellery
When wearing a simple T-shirt, it is acceptable to go a bit bolder with jewellery. Colourful, chunky necklaces, layers of bangle bracelets, and dangling accessories all draw attention and create a more unique and interesting look. Oversized rings are a good option, and jewellery is easily layered for even more versatility, such as two necklaces of different lengths.
Belts are also a great way to dress up any outfit, and a skinny belt with embellished details, or a larger belt with a shiny buckle immediately pulls the look together. For consumers who enjoy wearing a basic black or white T-shirt, choosing colourful jewellery makes a statement and creates a livelier look.
Carry Colourful Handbags
A handbag adds just the right touch to a plain T-shirt. Buyers wearing solid coloured T-shirts are able to have a bit more fun with colour, and pairing a neon pink crossbody with a green shirt or a yellow top is bright and fun. Another idea is to choose a bag with a bit more visual interest to complement the more streamlined look of the T-shirt; consumers are able to be free with patterns such as floral bags, plaid purses, or other fun designs. An adventurous bag injects a plain top with style and creates a polished, interesting outfit.
Pile on Patterned Scarves
One of the easiest ways to add a chic look to any boring top is by throwing on a scarf. Scarves are available in many fabrics, colours, and patterns, and a scarf looped around the neck instantly adds style to any type of top. Another idea is to tie a scarf around a large handbag.
Wear Interesting Shoes
The right shoes make or break an outfit. Consumers dressing down in T-shirts need to avoid the trap of wearing plain shoes. Skip the flip-flops or boring sneakers, and opt for livelier shoes. A T-shirt pairs with many types of shoes, including flats, heels, wedges, and interesting sandals. Mix colours for more interest, or try metallic or neon shoes.
A T-shirt is the perfect partner for an interesting pair of patterned shoes or a colourful pair of sky-high heels. The right pair of shoes even transforms a tee into something suitable to wear out for dinner or cocktails, and takes a T-shirt from drab to fabulous.
Choose Eye-Catching Pants or a Skirt
What is worn with a T-shirt determines the tone of an outfit. A T-shirt is a blank canvas, and pairing it with interesting jeans, pants, or a skirt creates a dressier look. Since a T-shirt goes with just about anything, there is a lot of freedom when using a T-shirt to put together an outfit.
Embrace Patterns
Experiment with patterns when wearing a T-shirt. This makes the entire outfit more interesting. Instead of opting for a pair of black slacks, blue jeans, or a pink skirt, consider what makes the outfit more stylish, and instead select floral trousers, polka dot or neon jeans, or a patterned skirt.
Try Texture
Texture is another way to jazz up an outfit. Some textures to look at include chiffon skirts, glitter or sequin skirts, leather leggings or pants, or lace shorts.
Slip into Layers
Adding layers is another way to keep a T-shirt from looking dull. They add depth and dimension, and also create a polished and pulled-together look. With the right layer, a T-shirt goes from the business meeting to the pub. It is all about how the look is styled.
Choose a Jacket or Blazer
A jacket or blazer is a popular type of layer. Adding a chic jacket over a T-shirt and interesting bottoms creates a stylish look. A jacket is versatile and there are many different types, from a cropped leather jacket to a lightweight cotton blazer. Blazers also come in many colours and lengths, including striped blazers, hot pink styles, and open or buttoned designs.
A denim jacket is a good piece to mix and match, and goes well with a floral skirt and a white T-shirt underneath. Patterned jackets add pizzazz to a simple T-shirt and jeans outfit, and layers are easily removed to change up the look.
Pay Attention to Hairstyle
Focus on the hair and makeup when the top half is simple and does not compete with the face. Create an interesting hairstyle and draw attention to the face with a braid, a pretty updo, or long, loose waves. Sloppy hair sometimes makes a T-shirt look sloppy too, so taking special care to fix the hair pulls the whole look together and keeps it looking chic instead of messy.
Style Suggestions
Wearing a T-shirt offers many options for accessorising. Take care when wearing a patterned top or a textured top to not overwhelm the shirt, and accessorise accordingly.
Type of T-Shirt

Jewellery

Handbag

Shoes

Extras

Simple

Layered

Solid coloured

Small, such as a crossbody or drawstring bag

Choose a colour in the top to highlight

Wear shoes in that shade

Solid coloured scarf or blazer

Concert or band

Bold

Chunky

Textured

Chic, oversized

Tough, with studs or stones

Glam, patent leather or suede

High heels

Flats

Belt

Textured

Simple

Petite pieces

Patterned or solid

Any size

Solid coloured heels or flats

Feminine jacket

Solid Coloured

Bold

Chunky

Patterned

Textured

Heels

Patterned shoes

Scarf

Jacket or belt
A solid coloured shirt or pants provides a bit more freedom, but as long as shades are in the same colour family, it is fine to combine colours. Also, opposite or contrasting shades offer a pop of colour to an outfit, such as blue accessories with a pink top, or black with red.
How to Purchase a T-shirt on eBay
Get great deals on T-shirts when you shop on eBay for a wide variety of colours, styles, and designs. Type your keywords into the user-friendly search box on any internal page to achieve specific results, such as "V-neck T-shirt" or "purple T-shirt", and use the filters to access the results you are looking for. Choose a shirt that is well made, fits properly, and that partners well with items you already have.
Other types of T-shirts are also fun to mix and match, such as concert shirts, which add a tough look to a feminine skirt for an interesting outfit. Purchase shirts from authorised merchants who are Top-rated sellers, and always return to the seller's page and leave feedback once your transaction is complete.
Conclusion
Sometimes it is easy to peer into the closet and see nothing to wear. However, as long as there is a great fitting T-shirt, there is always a base for a dressy outfit. Do not be afraid to be bold when it comes to selecting shoe styles, skirt or pant colours, or chunky, bright accessories.
A T-shirt and jeans or a skirt does not have to be a recipe for a boring outfit. The great thing about a T-shirt is that it is easy to dress up or down, and it goes with a pair of black slacks for the office or a pair of leather pants for a night on the town. Do not think of T-shirts as boring items to pull on when there is nothing to wear, but rather the beginning of what is a stylish, fun, and dressy look.
T-shirt|Jewellery|Handbag|Jeans|Shoes