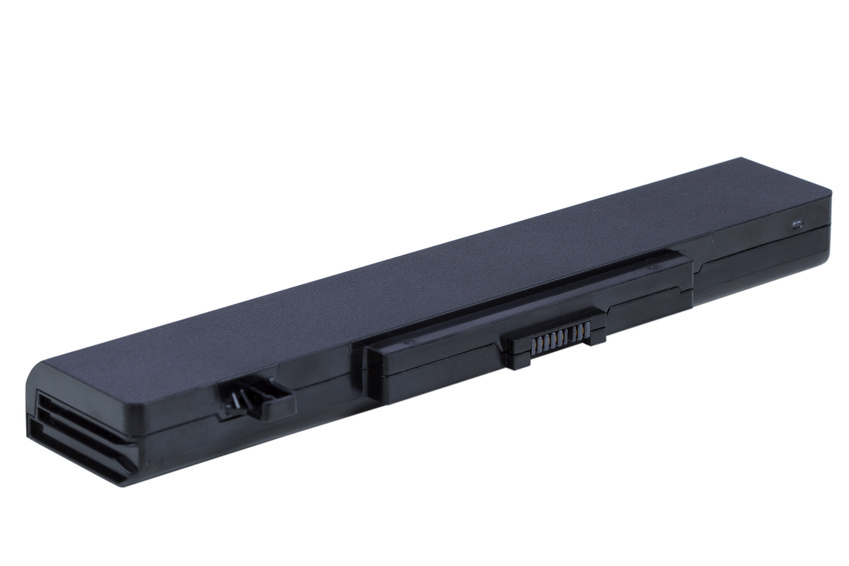 If a laptop battery has a short life to begin with or starts to lose strength over time, the laptop has lost one of its primary purposes, portability. A short battery life can cause frustration for those studying, working, or just passing time with their laptops in coffee shops, public transportation, airports, the outdoors and other locations where an electrical outlet may not be available. However, there are several ways that laptop users can get more life out of their batteries. Here are the most effective methods of extending the length of the battery life for a laptop.
Laptop Battery Maintenance
The old rule of thumb was that laptop batteries should never be completely charged or completely drained. With the modern generation of batteries, this is not the case. Continuing to charge a battery after it is fully charged will not harm it, and occasionally letting a battery run all the way down can actually increase the life of a battery that has lost some of its strength. Cleaning the area around a battery with compressed air, also known as "canned air," can help the battery function at full capacity, as can keeping the laptop cool by making sure its air vents are not obstructed.
Making the Laptop More Efficient
Many of the methods for increasing the life of a laptop battery have the added benefit of making the computer run faster. This includes using the operating system's built in defrag tools (or downloading special defrag software), deleting unwanted programs and regularly cleaning out the cache of web browsers. Any external devices, such as thumb drives and USB mouses, should be removed from the ports of the laptop when not in use.
Laptop Settings That Extend Battery Life
The operating systems on most moderns laptops provide the option to switch to a battery-saving or eco mode when the computer is not plugged in. These modes will automatically adjust settings to conserve energy. Users can further modify settings, such as decreasing screen brightness and sound volume, to use even less battery power. When not using WiFi, turning off the wireless card eliminates one of the biggest drains on the battery.
Use as Few Programs as Possible
Many laptop users are accustomed to leaving open their favourite programs, such as web browsers, word processors, media players, video games and file-sharing software. Each of these programs continues to use energy, even if they seem to only be sitting idly in the background. Closing down all but currently used applications will put less of a drain on the laptop battery.
Shut Down Unused Laptop Applications
In addition to closing programs that are not currently being used, it's also beneficial to battery life to shut down applications that are never or rarely used, yet run automatically. Laptop users are often not even aware of how many unneeded apps are constantly running on their computer. Press Ctrl+Shift+Esc to open the Task Manager in Windows and a list of running apps will appear. The Processes tab will show additional programs that are active. These can be shut down with the Task Manager and then removed from startup to save energy. With MacBooks, Login Items can be removed via System Preferences.
How to Buy a Laptop on eBay
New, used, and refurbished laptops are available on eBay from individual sellers, small stores and major vendors. Following the links in this guide will lead to eBay web pages that offer wide of laptops by numerous companies including Asus, Acer, Dell, HP and Apple. The sidebar on the left of the page allows a buyer to choose laptops by make, model, size and other variables. Pressing the Refine Results button will open up additional search options, including processor type, screen size, operating system, RAM memory, hard drive capacity and condition, as well as seller specifications such as location of the product and whether it is being sold on auction or Buy it Now. Buyers should always note seller ratings before purchasing a laptop to ensure that the vendor has a reputation for integrity. This is especially crucial when buying a used laptop, as the age and product type alone do not determine the correct value of a computer, which may be damaged, infected with viruses, or otherwise compromised.
Conclusion
Contrary to what many people think, laptop battery life is not dependent only upon the quality and condition of the battery, but other factors as well. Many of the causes of short battery life are things that can easily be changed, with little or no effect on the experience of using the laptop. In fact, the laptop will often run even better than before.