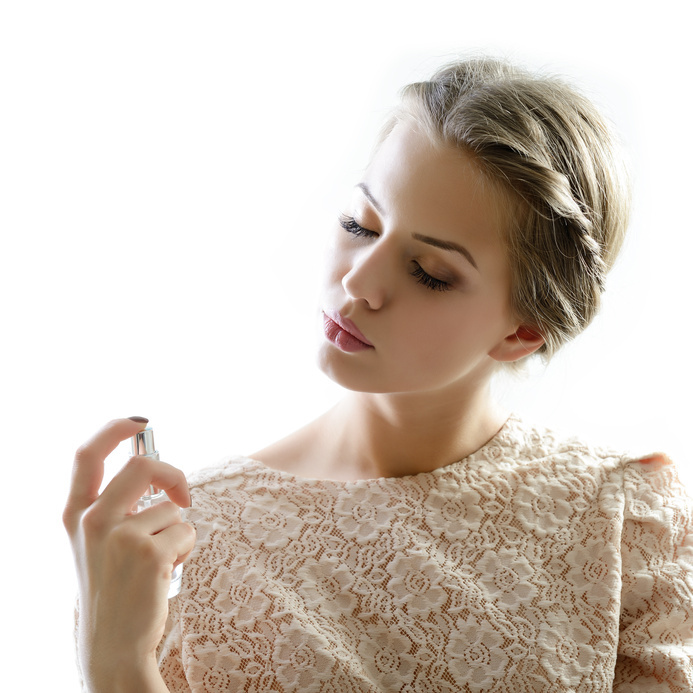 Although most people recognise this company for its classic tartan plaid accessory lines, Burberry also produces several lines of perfumes for both men and women. Burberry Brit is one of the signature perfumes of the British luxury fashion house, and it comes in versions for both genders. As many other fragrances by famous designers, Burberry Brit can be quite expensive. Consumers who would like to purchase one of the perfumes in the Burberry Brit range without spending a lot of cash should learn more about various shopping strategies that can help them find their favourite perfume or eau de cologne with a lower price tag.
Choose the Right Type of Burberry Brit Fragrance
The Burberry Brit perfume range consists of a line for women and one for men. The women's line includes the Burberry Brit Eau de Parfum and Burberry Brit Eau de Toilette . Two alternative products in the same line are the Burberry Brit Sheer Eau de Toilette and the Burberry Brit Sheer Eau de Parfum. The men's line only includes the Burberry Brit Eau de Toilette for men. All these products come in two bottle sizes, of 50 ml and 100 ml.
Nathalie Cracia-Getto created the Burberry Brit fragrance in 2003. The fragrance for women has a fresh and delicate scent that combines notes of pear, green almond, and Italian lime. Overall, this is a fruity floral fragrance that works well for women of all ages and is suitable for day wear. The chart below summarises the notes of the Burberry Brit fragrance.
Level

Notes

Italian Lime

Crisp Green Almond

Icy Pear

Middle Notes

White Peony

Sugared Almond

Base Notes

Amber

Vanilla

Mahogany

Tonka
It is always a good idea to test a fragrance before purchasing it. If buyers are not familiar with the Burberry Brit fragrance, they should try it before deciding to purchase a full-sized bottle. This is especially important if consumers choose to buy the fragrance online, as they do not have a tester at hand when doing so.
Tips for Finding Affordable Burberry Brit Fragrance
There are several strategies consumers can employ to decrease the cost of their favourite fragrance. This is true for the Burberry Brit fragrance as well. One of the easiest ways buyers can get Burberry Brit fragrance at a good price is to shop online. Many sellers offer discounted perfumes all year round, and it is certainly worth it to look for the Burberry Brit fragrance online. The discount could sometimes be more than 50 per cent of the original recommended retail price.
Shopping in the Sales
Another way to bag a Burberry Brit at an excellent price is to shop in the sales. At least twice a year perfume shops have their sale periods, when prices decrease significantly. This is the perfect moment to restock on a favourite perfume or try a new one that was off-limits at full price.
Going for the Small Bottle
The price of a 100 ml Burberry Brit bottle can sometimes be intimidating. One tip to get this fragrance without breaking the bank is to go for the smaller sized bottles. Even though in the majority of cases the price per millilitre works out cheaper with large bottles, buying the Burberry Brit in a 50 ml bottle may be a more affordable solution on short term. This means consumers can have their favourite perfume quicker, as they do not have to wait to spend more money on a full-sized bottle.
Buying Used Burberry Brit Fragrance
Buying a used bottle of Burberry Brit fragrance may not be on top of consumer's list when shopping for their favourite scent, but this is actually one of the easiest ways to get a very good deal on a perfume. Buying a used Burberry Brit fragrance does not mean ending up with a half empty bottle. Many of the bottles sellers offer as used are like new, minus a few drops. These bottles are in most cases unwanted gifts, or they come from people who changed their mind about the fragrance. Either way, buying used perfume bottles is often much more affordable than purchasing the fragrance from a store.
Tips for Spotting Fake Perfumes
In the hunt for affordable Burberry Brit fragrance, buyers need to be cautious about counterfeit perfumes. There are several strategies consumers can employ to decrease the cost of their favourite fragrance. This is true for the Burberry Brit fragrance as well.
The first rule to spot a fake perfume is the price. If it looks too good to be true, then it is probably a counterfeit. Next, buyers should have a look at the packaging and labels for any misspellings or poor logos. Bottles in smaller sizes than those offered by the official website of the manufacturer are also a sign of counterfeit products. Buyers who decide to shop for Burberry Brit fragrance online should read the product descriptions carefully for hints that can tell them if a product is original.
How to Buy Burberry Brit Fragrance on eBay
Buying Burberry Brit fragrance on eBay should not take a lot of time. Simply by typing the name of your favourite perfume into the search bar located on every page of the website, you get access to hundreds of offers from different sellers. Browse through them until you find an affordable deal that does not hurt your budget. You can save even more money in delivery fees by choosing to purchase your Burberry Brit fragrance from a local eBay seller. Finally, check eBay Deals for special offers on fragrance, which may include Burberry Brit.