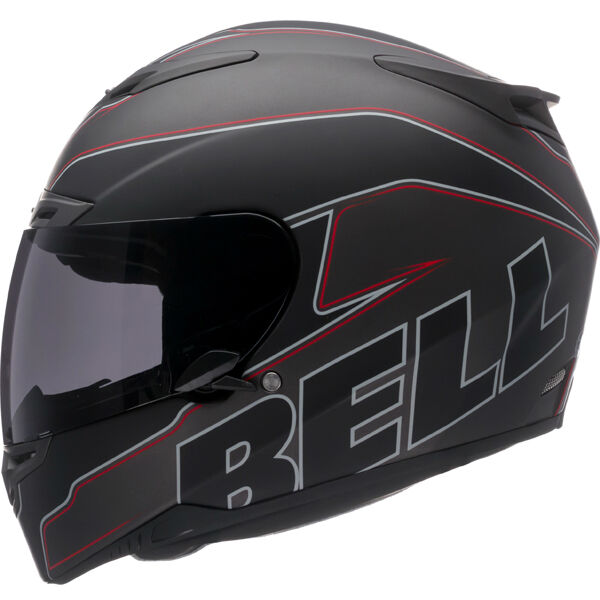 Motorcycle helmets serve as protective headgear for motorcyclists for safety purposes. When it comes to aerodynamic performance, comfort, and safety, modern motorcycle helmets outperform earlier versions on all levels. Finding good deals on motorcycle helmets involves finding the right helmet for the job as well as finding the best price. This becomes extremely easy when buyers familiarise themselves with the types of modern motorcycle helmets and the pros and cons of each type. Buyers often acquire motorbike helmets from brick and mortar motorcycle shops as well as online on eBay. The diverse online marketplace features a large collection of motorcycle helmets and great deals on helmets and other accessories.
Motorcycle Helmet Types
The kind of motorcycle helmet best suited to an individual depends on many factors. Basic knowledge of the different types allows buyers to make the best purchasing choices for their needs. Each type features pros, cons, and riding recommendations that buyers need to understand before making any purchases.
Full Face Motorcycle Helmets
As the name suggests, full face motorcycle helmets provide protection for the entire head, neck, ears, face, eyes, and chin. It also protects the base of the skull and provides the maximum possible protection to the rider. It features a wrap-around design that protects riders from rain, bugs, dust, and cold air. Full face motorcycle helmets also cut the ambient wind noise and enable motorcyclists to hear relevant sounds better.
A tinted or untinted plastic face shield covers the nose and eyes. Even with the eyes covered, a rider can see clearly while driving, without the fear of dust or dirt getting into the eyes. In most cases, the face shield flips up to allow access to the face without taking off the helmet. When looking for a full face motorcycle helmet, buyers should make sure the helmet design permits peripheral viewing. To avoid accidents, the rider's field of peripheral vision needs to be clear at all times. Also, if a buyer wears glasses, he or she should make sure the helmet fits well when wearing the glasses.
On the downside, wearing a full face motorcycle helmet for a long period of time often results in discomfort and muted senses because of the isolation. It reduces the range of motion, and that sometimes poses a bit of danger, as well. Some riders also miss the thrilling sense of speed ordinarily delivered by the rushing sound of the wind. Models with good ventilation solve many of these issues.
Open Face Motorcycle Helmets
Open face motorcycle helmets , sometimes known as three-quarter helmets, do not include a chin bar or a face shield. Open face helmets only provide protection to the skull, ears, side of the face, and back of the head. The helmets leave the lower face, chin, neck, eyes, and nose exposed. Most riders use snap-on face shields and goggles to protect their faces from wind, bugs, stones, dirt, and other debris. Quick removal of the helmet or the face shield allows for easy and convenient access to the face. Open face helmets used with visors offer riders some respite from sunlight, as well.
Off-Road Motorcycle Helmets
Off-road motorcycle helmets , also called motocross helmets, feature extended visors that provide additional protection from sun and debris. As with the full face motorcycle helmet, the off-road helmet features a chin shield. Unlike the full face motorcycle helmet, however, it includes an open eye area with room to accommodate the rider's goggles. These helmets do not hold much popularity with anyone other than off-road riders. Some riders select full face helmets for their off-road activities, but motocross helmets combined with adequate goggles provide similar levels of protection.
Modular Motorcycle Helmets
Modular motorcycle helmets , also known as flip-up helmets, represent the midpoint between open face and full face helmets. Fully closed modular motorcycle helmets appear quite similar to full face helmets, and they include a chin bar to withstand any impact. The difference between the two involves the removal of the chin bar. It flips up or comes completely off when desired. Manufacturers recommend riding with the chin guard in place, but the riders make that decision. Due to the modular design, the helmet reduces wind drag when riding.
Half Helmets
Half helmets , also known as beanie helmets or shorty helmets, offer the least amount of protection. As the name suggests, these helmets only protect half the head, the top and the sides around the ears. They do not offer protection for the chin, teeth, nose, neck, or eyes. They remove easily and feature ear flaps, usually made of leather. A half helmet looks somewhat like a military accessory in terms of styling. The Motorcycle Safety Foundation does not recommend the use of these helmets.
Helmet Sizing
While each manufacturer has their own sizing techniques that can also vary by country and purpose, this chart provides an example of how helmets are sized.
| | | |
| --- | --- | --- |
| Adult Sizes | Inches | Centimetres |
| | 20 1/4 to 20 7/8 | 52 to 53 |
| S | 20 to 21 5/8 | 54 to 55 |
| M | 21 3/4 to 22 3/8 | 56 to 57 |
| L | 22 1.2 to 23 1/8 | 58 to 59 |
| XL | 23 1/4 to 24 | 60 to 61 |
| XXL | 24 1/8 to 24 7/8 | 62 to 63 |
Consumers should also keep in mind any other headgear such as a hat, bandana, or density of hair when it comes to comfort of the helmet.
How to Buy Motorcycle Helmets on eBay
To buy a motorcycle helmet on eBay, use the search bar conveniently located on any page. Try a range of queries, such as motorcycle helmets,full face motorcycle helmets, or motocross helmets, to review a variety of choices. Sort the results based on price or use the various filtering options to reduce the number of listings. Purchasing from buyers near your neighbourhood helps you avoid delivery charges. To do this, enter your postcode as a filter. Read through the feedback and reviews for sellers before committing to a purchase. Motorcycle helmets serve the purpose of protecting the heads of motorcyclists, and riders should always wear a good helmet. Finding a good deal on a motorcycle helmet simply involves a little time and effort.