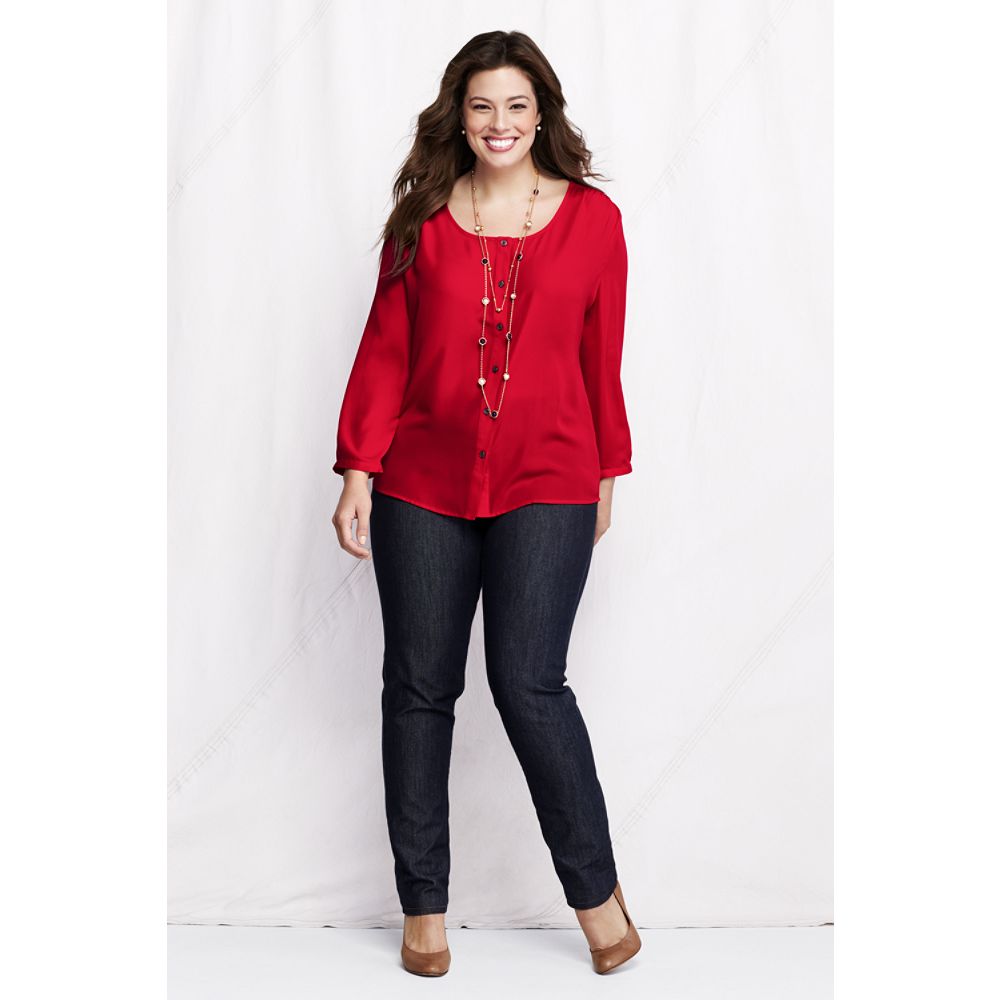 When women need dressy blouses for formal events or special occasions, purchasing new designer blouses or brand-names blouses is costly. Finding affordable blouses is easy when consumers have a few ideas up their sleeves. Buyers spend less when they go into shopping for blouses with a game plan, and it is always best to find blouses that consumers love and wear more than one time.
Find bargains on blouses of all brands and styles when shopping on eBay or at discount clothing stores. Choose perfect formal blouses based on budget, colour, brand, and style.
Purchase Used Blouses
Buy pre-owned blouses for a bargain on many types of formal blouses. Gently used blouses are the perfect solution for buyers on a tight budget. Find stylish tops for lower prices when they are pre-owned. It is easy to get great deals on blouses that may otherwise cost double or even triple the price in retail stores or boutiques if purchased in new condition.
Gently used blouses save money and allow consumers to get better blouses for less cash. As long as the blouses are in great condition, it is a good option for saving money on elegant, fancy, formal blouses made of costly materials such as satin, silk , or chiffon.
Find a Deal on Brand Names
Look for brands such as Witchery, Veronika Maine, Ralph Lauren, Country Road , and Juicy Couture to see slashed prices on formal blouses for women. Another option is to check brands which are already affordable, such as Target, Charlotte Russe , or Urban Outfitters to get even better prices on formal blouses. For women needing blouses for one-time-only wear, lesser brands that are cheaper are better options than luxury brands for less, depending on the buyers' specifications and needs.
Veronika Maine
Veronika Maine blouses offer modern designs combined with interesting textures, fabrics, and styles including feminine ruffled blouses, silk sleeveless styles, and flattering peplum tops. Formal organza blouses work well for dressy occasions with Asian designs and delicate floral prints.
Country Road
Country Road blouses create slim silhouettes and engaging styles with collar embellishments, ruching, interesting necklines, and jewel-toned colours. These dressy blouses add comfort and elegance with soft fabrics like chiffon, cotton, and silk made into upscale, yet simple blouses.
Juicy Couture
Popular designer Juicy Couture infuses fun into fashion, even when it comes to formal blouses. Luxury materials such as cashmere and silk create fresh, modern blouses suitable for work or other formal occasions. Popular designs include patterns with details such as flowers, checked designs, and soft, solid shades such as green or blue.
Buy Blouse Bundles
Another way to get a bargain on blouses is to buy bundles. Bundled items occur when a seller offers more than one item for one low price. Bundles include anything from multiple blouses to blouse and skirt or trouser sets. Purchasers get more for their money when buying a bundled outfit including bundles which include formal blouses. Or, the same seller offering several different tops may lower the overall price for consumers wishing to purchase more than one item from that seller.
Opt for Vintage Blouses
Formal vintage blouses are classic and add a cool retro touch to any woman's look. Vintage blouses from the past few decades cost less than brand-new blouses from more current designer lines. Find vintage blouses for just a few dollars and own one-of-a-kind pieces that cost less, yet look formal and dressy for nice occasions.
Vintage silk blouses come in many designer brands for very affordable prices, such as Calvin Klein, Fendi, and Alannah Hill. Vintage blouses are unique and more affordable than new styles. Vintage blouses also offer feminine details like bows, lace, or interesting patterns and designs such as polka dots.
Consider Versatility
Purchase formal blouses for more than one event or occasion to get more for the money. When shopping for formal blouses, consider the possibilities that the blouses offer. Perhaps they are good layering pieces under jackets or blazers, or may work well with different pairs of jeans for several dressy, yet casual daytime looks.
Some formal blouses are easily dressed up or down depending on the other pieces worn with them. Spending money on formal blouses is not as frustrating when the blouses are versatile enough to wear more than one time.
Choosing the Right Formal Blouses
There are many brands of formal blouses which range in price from quite affordable to costly. Choose the right blouses based on the style desired, brand names, and the overall design and print of the blouses. Some fabrics, like silk, require more care than cotton, which is generally wash and wear. Prices vary from roughly $10 to $15 ($-$$) to $20 and up ($$$-$$$.)
Brands

Materials

Styles

Designs

Cost

Country Road

Silk

Cotton

Linen

Button down

Short sleeve

Smock

Stripes

Floral

Sheer

$-$$$

Knit

Cotton

Silk

Peplum

V-neck

Kimono

Solids

Feminine details

Floral

$-$$

Jersey

Cotton

Satin

Tunic

Flowing

Button down

Stone and bead embellishments

Floral

Lace

$

Witchery

Lace

Silk

Viscose

Relaxed fit

Button down

Sleeveless

V-neck

Stone and bead embellishments

Sheer feminine details

$$-$$$

Veronika Maine

Chiffon

Silk

Cotton

Ruffle

Peplum

Button down

Stripes

Florals

Jewel tones

$$-$$$
The easiest way to pick perfect formal blouses is to set a budget before shopping. Include everything else needed such as shoes or jewellery. Stay within the price range to avoid frustration and overspending. Pick flattering, affordable blouses in the desired price range including shipping costs, if purchasing online.
How to Find a Bargain on Women's Formal Blouses on eBay
If you need formal blouses for special events but do not have much extra cash, purchase them on eBay and getgreat deals on brand name, vintage, and used formal blouses. Search for blouses and filter the results by brand name or price range to narrow down the selection. When purchasing pre-owned blouses, ask the sellers to see many images by clicking the " Ask a Question" button on the sellers' pages to ensure the blouses have no rips, stains, or tears.
Do not overspend on formal blouses meant for one-time wear. Purchase blouses flexible enough to wear with existing outfits. When purchasing formal blouse, ensure you have accessories on hand to complement the blouses so you save money on purchasing new accessories.