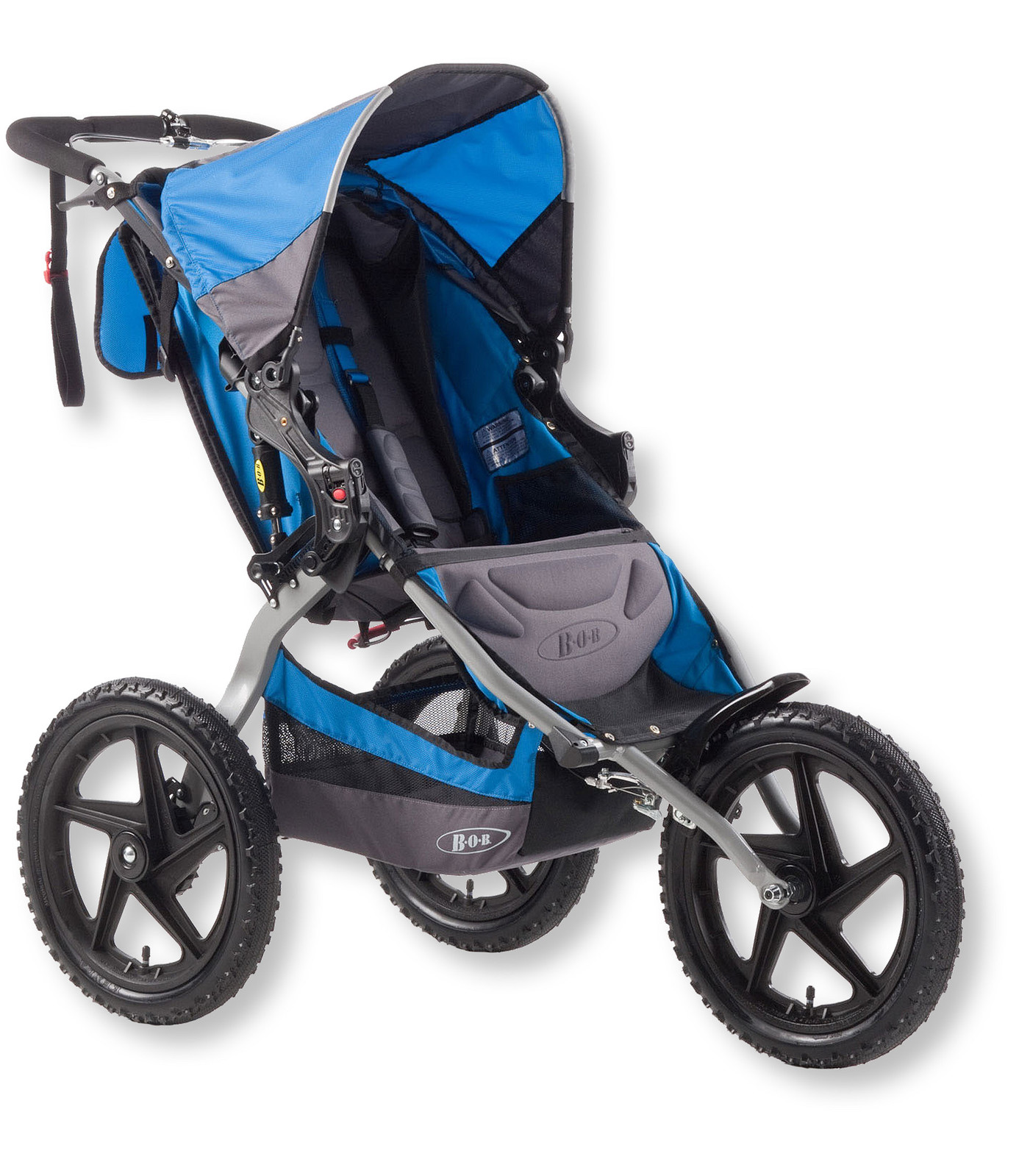 A stroller is a four-wheeled carriage for taking small children on walks outside. It resembles a chair, allowing the child to sit up and wonder at the surroundings. Often, strollers are collapsible for convenient storage. Once a child is too old to ride in a baby carriage, a stroller is the natural next step. Therefore, it is an essential item for any parent. eBay sellers offer an array of different strollers, and many of them are available at affordable prices. Knowing the features of strollers helps one to decide which type is the best to accommodate one's needs, and makes it easier to make an informed and economical choice.
Stroller Types
Purchasing a stroller is much easier if one is familiar with the features of each type. The six basic types available on eBay include standard-size strollers, car seat frames, lightweight strollers, jogging strollers, travel systems, as well as double and triple strollers. Different accessories are available for these strollers, from storage bags to storm covers. These differ in shape, as do the strollers.
Standard-size Strollers
The standard-size stroller is the most common type available, and it is sold with many different styles and designs. The padded seat is comfortable and reclines into different positions according to the child's needs. Below the seat are usually storage areas, and over the stroller is a sun shade. The baby can face either forward or back at the parents. In some cases, this sitting position is adjustable.
Car Seat Frames
These metal frames carry infant car seats and allow one to quickly snap them in place. Generally, such frames are foldable and can fit into a small space. Thus, it is possible to have the stroller ready for use in the car at all times. Unfortunately, the frame becomes useless once the child outgrows the infant car seat. Therefore, a car seat frame may not be the best choice when looking for an affordable stroller.
Lightweight Strollers
Lightweight strollers, or umbrella strollers, weigh less than standard strollers. They fold up compactly for easy storage and transport. The lighter weight is due to the fact that they have little or no padding, so this type may not feel as comfortable as others. However, these strollers tend to be more affordable because they lack certain features. Due to having less head support, for example, these strollers are not suitable for infants, but they work well with older babies and toddlers.
Jogging Strollers
This type of strollers feature a lightweight frame and three bicycle wheels, providing ease of use for both the passenger and the pusher. As the name implies, a jogging stroller allows one to take the child on a run, walk, or even a hike, if the trail fits the stroller. These strollers manage curbs and steep hills effortlessly, although they are not as compact as other types, and manoeuvering on narrow stairs may pose a problem. This type may not be the most affordable option, because a child less than six months old also requires a separate bassinet or a car seat adapter if the stroller does not recline fully.
Travel Systems
The travel system is a typical stroller that can also carry an infant car seat. Compared to a stroller frame, it is heavier, larger, and also more expensive. However, its main benefit is that it continues to fit the child after he or she has outgrown the infant car seat.
Double and Triple Strollers
Double and triple strollers are for families with more than one child, as these strollers can accommodate two or even three children at once. Some models offer side-by-side seating, and others place one child behind the other. Older siblings may also be able to stand on a special platform behind the baby's seat. The latter model is called a tandem, and it fits through most doors, while the side-by-side model is quite wide. For a family with many children, a stroller of one of these types may be a perfect and affordable option.
Finding Used Strollers on eBay
It may be possible to find deals on new strollers on eBay. It is also worth noting that used strollers are often much cheaper than new ones, but still in good condition. Many eBay sellers offer used strollers. Finding such a stroller is easy, and requires only that one set the item condition to "used" when performing the relevant search. The search box at the top of any eBay page is a good place to start to look for a stroller, and after receiving the initial results, it is possible to choose the item condition. In case of used strollers, it is important to check the condition visually. Generally, the listings include photos that provide an idea of what the item looks like. Buyers should carefully read the details of the stroller listing to learn more about the item.
How to Buy an Affordable Stroller on eBay
Once you have found your perfect stroller on eBay, you can also check the seller's feedback before making the final purchase. Read the comments and browse the ratings from other community members who have dealt with that seller previously. Top-rated sellers are more likely to provide you with quality goods, and they know how to answer questions properly, should you have any.
The key to finding an affordable stroller is a matter of choosing the right type according to your needs. If you do this in the first place, you should not have to buy a new one too often. A double or triple stroller can be a good fit if you have two or more small children. Car seat frames and travel systems incorporate an infant car seat, while jogging strollers are suitable for longer walks.