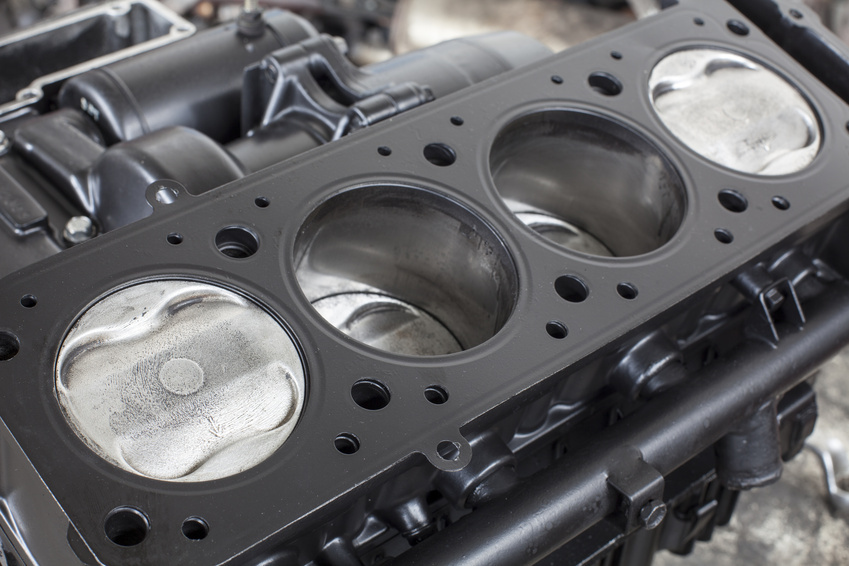 A leaking cylinder head gasket is a major problem and can cause significant damage to a vehicle's engine. Leaking cylinder head gaskets require replacement to prevent further damage to the engine. The repairs can be costly, but with the right tools and parts, vehicle owners with some mechanical experience may be able to save money on labour costs by performing a cylinder head gasket replacement themselves. Everything needed to replace a cylinder head gasket can be found in an auto parts store or from sellers on eBay.
Before Starting Repairs
Cylinder head gasket repair will vary based on type of vehicle and engine size. If the vehicle owner does not already have a vehicle repair manual, they will need to get one along with all of the other tools and parts necessary for repair.
Gather Tools and Parts Needed
It is important to have all tools and parts prior to beginning cylinder head gasket repairs. Key tools include a new head gasket, a socket set, a torque wrench, a screwdriver set, and a gasket scrapper. It should also be noted that wrenches and sockets should be metric-sized since this is the normal standard among vehicle manufacturers.
Access Head Gasket
In order to access head the head gasket, it is necessary to first remove several engine parts. Refer to the repair manual for instructions on how to remove engine parts on their specific vehicle. It is important to handle the parts with care to keep from breaking them. Once the parts are taken off, lay them down in the order they were taken off. Some people prefer to take pictures as they go to help them remember how the parts were assembled.
Remove Old Gasket
Before removing the gasket, remove the bolts from the cylinder using a wrench. Remove the old cylinder head gasket and check the head and block for any damage or cracks. If it is determined that the head and blocks are not damaged in any way, proceed with carefully cleaning the surface. Use the gasket scraper to gently scrape away any old residue, and wipe clean with cloth. Be careful to not scratch the mounting surface of the head as this can cause damages in the future. The holes that secure the cylinder head to the block should also be cleaned and an air compressor can be used to blow out any remaining pieces of debris.
Replace the Gasket
Once the surface is cleaned, it is time to put the new gasket on the head making sure it seals tightly. If there are any areas without a seal, sealant can be used according to the manufacturers specification. While making sure everything is precisely lined up, use the torque wrench and new bolts to tighten the head onto the block. Reference the owner's manual for this step and make sure to very carefully follow torque specifications and tightening sequence to avoid causing damage to the engine.
Replace Parts
Once the gasket has been replaced, it is time to replace all of the engine components. It is important to refer to the owner's manual for instructions on how to reinstall all of the engine parts to ensure they are properly installed. After everything has been put back together, change the oil and test and adjust the valve components.
How to Buy Cylinder Head Gaskets on eBay
For anyone wanting to repair leaky head gasket cylinders themselves, finding parts might seem intimidating. Fortunately, all the parts and tool that you will need for the job can be found at an auto parts store or from sellers on eBay. Searching for head gasket kits, and all the other tools available from knowledgeable sellers on eBay is easy with the many different search features. Whether you prefer new or used parts, you will able to access user reviews and seller feedback, which can give you peace of mind when making purchases.