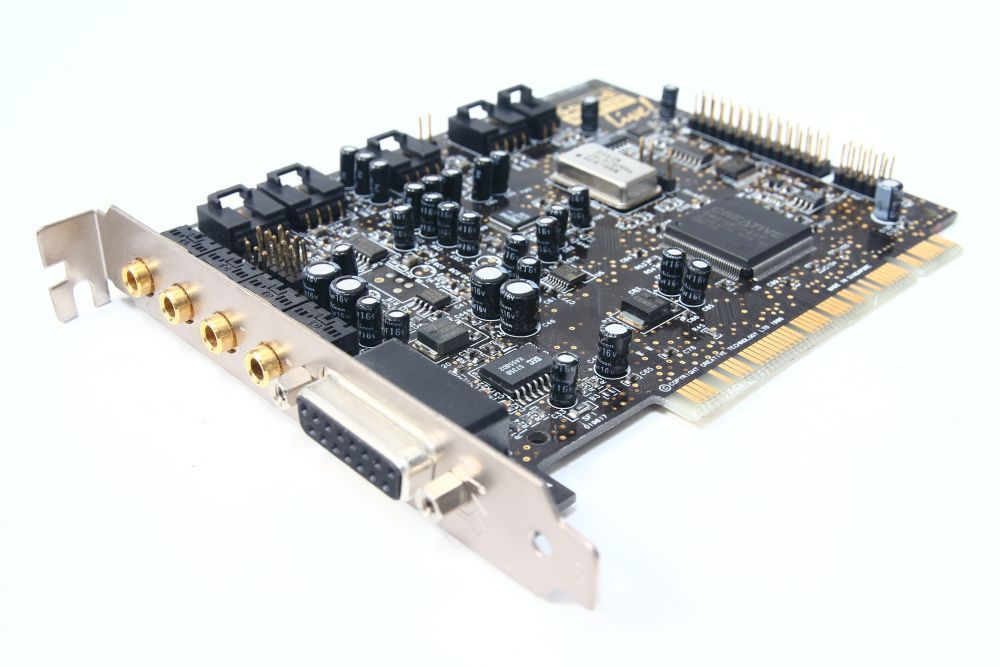 If you plan on playing games, watching movies, or doing any audio work on your computer, then the audio system you select for your PC is exceptionally important. Most computers and monitors don't come with any sort of audio solution anymore and those that do don't typically provide the best quality possible out of the box. If you're looking to increase the quality of your PC's audio, here are a few tips to make it happen.
Upgrade Your Sound Card
Great audio starts with the sound card in your computer. Investigate the type of sound card currently in your PC and consider upgrading the card to something a little higher end. You can buy sound cards capable of handling 5.1-channel and 7.1-channel surround sound audio. Think about what you ultimately hope to do with the audio from your computer and make a selection that best fits your needs and your price point.
Upgrading the card in your desktop or laptop computer is so simple that even people with little technical background can do it themselves. If you're not comfortable cracking open your own PC, most computer repair shops will also install cards for you.
Get Great Speakers
Like sound cards, computer speakers range from baseline models that cost $20 or less to high-end solutions that can cost several thousand. Consider the type of setup you want in your home or office and then investigate your options for that setup. A subwoofer placed on the floor under your computer's monitor can make a dramatic difference in your computer's audio quality from the start.
If you plan on using your computer's audio setup as a sound system for the room you're in, consider purchasing a unit that has its own remote so you can control it even when you're not sitting in front of your computer. A 7.1 system can be improved by mounting some of your speakers on your ceiling, if the room's design allows it.
Start with Great Files
The audio you play using your computer can only be as good as the file you're playing it from. In general, you want to download audio files from the web in the highest bit rate possible. Typically, that means 256kbps. Some musicians also offer their music in the FLAC format. FLAC is like an MP3, but is compressed in such a way that it doesn't lose quality. If the music you listen to is available in FLAC, then that's how you want it.
Conclusion
The search for the perfect set of audio speakers for your PC will require you to assess what you need for your own optimal computer experience. After evaluating your computer's audio requirements, some online research will help yield the most affordable results.