There are three main rodent pests of houses and businesses in Australia - all introduced. They are the Norway Rat, the Roof Rat and the House Mouse. Rodents often enter buildings looking for shelter, particularly during late autumn and winter making their nests in wall cavities and roof voids.
---
Rat Bait & Poison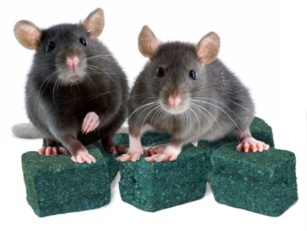 Rat Bait competes well with food in rodents environment and satisfies rodent's desire to gnaw. Rodent may eat a lethal dose in one nights feeding - they die 4-5 days after eating a lethal dose. Block Baits holds up well in dampness indoors and out. Pellets work well in burrows and in tight locations.
The two main ingredients in mouse baits are either Brodifacoum or Bromadiolone. Both are vitamin K antagonists. The lack of vitamin K in the circulatory system reduces blood clotting and will cause death in large dosages due to internal hemorrhaging.
The main benefit of anticoagulants over other poisons is that the time taken for the poison to induce death means that the rats do not associate the damage with their feeding habits.
---
Rat Bait Stations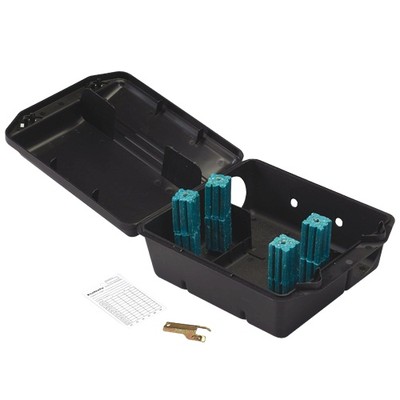 Rat Bait Stations are tamper resistant - keeps rat bait away from children pets and non-target animals. Rat Bait Stations automatically locks when closed. They are compact - fitting in tight baiting places such as under pallets, in cupboards, behind appliances
Made of heavy duty injection-molded plastic to withstand tough baiting situations. Rat Bait Stations keep rat bait fresh longer by protecting it from dust, dirt, moisture and other contaminants.
---
Rat Deterrents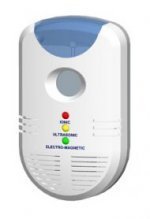 Rat Deterrents combine electromagnetic, ultrasonic and ionic technologies to help free your home of rats and mice.
Electromagnetic - Electromagnetic Pest Control utilises the existing wiring within the walls of your home or building that assists with repelling rodents.
Ultrasonic - Ultrasonic sounds are higher than the human hearing range. These sounds can be heard by rodents. The distressing sound aids in repelling these vermin.
Ionic - Produces negative ions that help purify the air and remove smells.
---
Rat Traps - Humane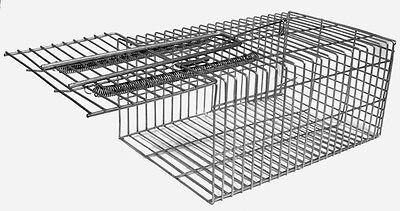 Humane Rat Traps safely captures troublesome rats without injury without the need to use rat bait. Extremely simple baiting and operation. Using an attractant such as bacon, nuts, peanut butter or apple. The most attractive bait may depend on the particular eating habits of the rats in each particular situation.
The use of Humane Traps can be preferred over the use of chemical control methods, such as poisons, for a variety of reasons including:
For rat control in premises where inaccessible dead rats cannot be tolerated
For rat control in premises where chemical pesticides are not tolerated
For cleaning up remaining 'bait shy' rats after a baiting program
Trapped rats can be easily disposed of once trapped
No risk of non-target animals such as cats, dogs, possums eating rodent poisons
No risk of rats dying and decomposing in inaccessible locations
Humane Traps are simple to bait and set in one motion
Humane Traps are compact and so can be set in tight places such as in cupboards, behind appliances, under pallets, etc.
---

Easy Pest Supplies is Australia's premier online supplier of professional DIY 'Do It Yourself' pest control products.
For more products please visit our eBay store by clicking below: