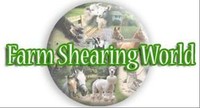 How to Maintain The Battery Of Your Solar Powered Electric Fence Charger So It Lasts Longer
by
Farm Shearing World Store
We believe this is one of the most important points in maintaining a good charge for your fence charger energiser over time.
The Energisers contain a Lead Sealed Battery. These types of battery hold a charge for a long time, approximately 18 days without sunlight, and will fully charge from 3 days of sun.
So, while you have the energiser outside working and receiving sufficient sun, the battery will keep topped up and last for about 2 years.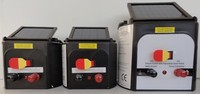 It is important that, when the energiser is not in use, the battery is still charging from the Solar Panel.
If you put the Solar Energiser in the shed and leave it for any length of time (i.e. 3 to 4 months) without a charge, the battery will flatten and you will not be able to get the battery to recharge from the Solar Panel.
Keep your Solar Energiser in the sun, or part sun, when not in use, to prolong the battery.
When the battery finally wears out over time, you can easily get replacement batteries from your local battery shop.
Remember to check out our amazing quality bargain fencing and shearing gear in our eBay store.
Click the link to take you there now.............Farm Shearing World Store
Kind regards, Farmshearingworld.