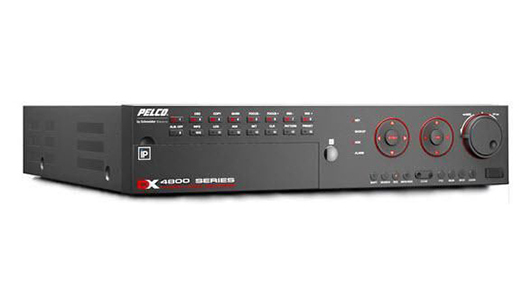 Digital Video Recorders (DVRs), most often integrated with a cable or satellite television converter, enable viewers to pause, rewind, and fast forward live television programmes. DVRs also simplify the process of recording and saving shows that viewers wish to watch later.
The increased use of DVRs alongside a vast expansion in available television programming combined to produce storage issues for many users. While DVR hard disk drives continue to grow in size, so do user storage demands, and many viewers soon find themselves out of disk space. Fortunately, there are three options for alleviating these storage constraints: data management, external storage, and offsite storage.
Data Management
Many DVR users are surprised to find there are a number of manual and automated steps that can potentially alleviate storage problems. For viewers that do not necessarily want to build a massive library of titles, but still run out of storage space on a regular basis, these data management steps can help free up storage space.
High-Definition vs. Standard-Definition
Limiting high-definition (HD) recordings is one effective strategy. HD data requires more disk space per minute than standard-definition (SD) data, and there are often programmes that viewers do not mind watching in SD. Viewers often cite HD resolution as critical when watching sporting events, whereas children are generally perfectly happy with SD cartoons. Other viewers may not be bothered if their news broadcasts or sitcoms are recorded in SD. Whatever preferences exist within a household, increasing SD recordings and limiting HD recordings will free up disk space and increase the number of programmes that can be saved.
Automated Management Tools
Most DVRs feature data management tools to help users make the most of internal hard drives. Users that explore these features and put them to use are less likely to experience storage constraints. One common feature is related to episode count for automatically recorded serial programmes. If a viewer sets a DVR to automatically record all episodes of a given series, the DVR usually allows for a limit to be set on the number of episodes to keep on disk. If this value is set to one, the newest episode of a series will always overwrite the last one. If this option is set to "keep all", a user can quickly run out of disk space. Limiting the number of serial episodes saved will preserve disk space for other programming.
External Storage
For many viewers, the lure of building a massive library of their favourite programmes that they can instantly access anytime they wish is irresistible. Viewers that wish to store a large number of programmes, many of them in HD, must turn to data storage solutions beyond their internal hard drive. Adding an external hard disk drive is a quick and easy way to expand the storage capacity of a DVR. The earliest models often did not make provisions for an external hard drive, but the vast majority of DVRs in use today have a built-in port designed for storage expansion.
Once a viewer has determined which models are compatible with their DVR, it becomes a simple matter of purchasing the drive. The procedure for adding the external drive is often as easy as powering everything down, connecting the drive to the DVR with the supplied cable, and then powering up the external drive first, before turning on the DVR. Most DVRs will automatically recognise the external disk drive and seamlessly expand the available storage.
Offsite Storage
Another option for DVR storage expansion is storing programme data using a cloud service. Many cable and satellite television providers are now offering cloud-based storage, enabling users to essentially ignore the size of the internal hard disk drive. Customers typically pay an increased subscription fee that escalates as storage requirements expand.
How to Buy DVRs and Accessories on eBay
There are an array of sellers on eBay offering DVRs and accessories. As buyers gauge DVR storage requirements and equipment needs, they may evaluate replacing or adding components to their system. Components that can directly affect storage capacity for digital programming include smart TVs, DVRs, as well as external hard disk drives and cables. From the eBay home page, buyers can simply hover over the 'Electronics' link at the top of the page and select 'TV & Home Entertainment' from the subsequent pop-up menu. Alternately, the name of a product brand or type can be input into the search field at the top of the eBay home screen to produce instant search results on specific items. Once the right product has been found for extending DVR storage, a buyer can either bid on an item or use the "Buy It Now" option to purchase immediately, if it's available.
Buying a DVR and DVR accessories on eBay is simple and offers a wide variety of choices for a buyer. One everything has been set up, increasing storage will be a simple process.