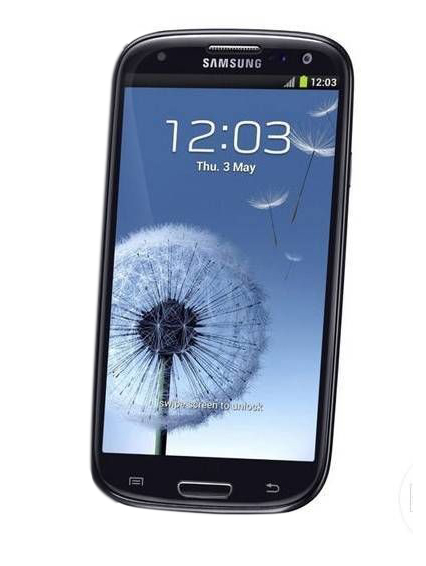 The Samsung Galaxy S3 is one of the more popular smartphones in the Samsung Galaxy line. Because of its ease of use and sleek design, many fake S3 models have sprouted. In fact, these fake smartphones are so similar to the originals that it is hard to determine whether one is the real thing or not at first glance. However, when it comes to performance, the fake competitors do not match up to the original Samsung Galaxy S3. It is important to know the difference to avoid phony items.
Original vs. Fake Samsung Galaxy S3
Many fake Galaxy S3 smartphones exist on the black market. Most are available online for half the price of the real deal. They even come complete with accessories such as a stylus, cell phone case, Bluetooth headphones, and even a car adaptor. If a deal seems too good to be true, then it probably is, so customers should be aware of the differences between an original and fake Samsung Galaxy S3.
| | | |
| --- | --- | --- |
| Specification | Real Samsung Galaxy S3 | Fake Samsung Galaxy S3 |
| Operating System | | Android 4.0 ICS |
| Screen | 12 cm, AMOLED type | 11 cm, WVGA type |
| Dimensions | 8.6mm by 70mm by 136.6mm | 10mm by 70mm by 130mm |
| RAM | 1 GB | 512 MB |
| Internal Storage | 16 GB plus micro SD | 256 MB plus microSD |
| Processor | Samsung Exynos 4, quad-core, 1.4 GHz | MTK 6515, dual-core, 1 GHz |
| Connectivity | HSPA, 3G, Wi-Fi, Bluetooth, NFC, microUSB v2.0, USB OTG | 3G, Wi-Fi, Bluetooth |
Based on the differences above, it is obvious that the original Samsung Galaxy S3 has a faster processor, which is why the original performs so much better than the fake. The memory of these two smartphones also shows a large difference, while the original smartphone has more connectivity options than the fake. The dimensions and screen sizes are almost the same, though, which is why many people easily mistake the fakes for originals.
Other Ways to Spot Fake Samsung Phones
Aside from looking at Samsung Galaxy S3 specs, there are other ways to know if the smartphone is fake or not. Checking the phone's appearance and performance is essential. It should also respond to Samsung codes and pass the authenticity check of Samsung Kies.
Check the Appearance
A fake Samsung Galaxy S3 often has a screen that is too close to the left and right edges of the phone. When being used, the screen is also not as bright as the original. Some sensors may not be available, and the gaps between the home, power, and volume buttons are obvious.
With the original phone, the case has a Samsung logo directly embedded into it, but the fake smartphone has a slightly embossed logo that you can feel. Additionally, rubbing the logo enough removes it. Always look for the seal of the Australian Communications and Media Authority in order to ensure the smartphone's authenticity.
Check Performance
Fake Samsung Galaxy S3 smartphones can only take low-resolution photos, as opposed to the original's 8 MP camera. Games that are graphics-intensive load slowly on a fake phone, and might even hang up. The screen is also not that sensitive to touch, which is why the fake Samsung often freezes when in use.
Check Samsung Codes
To check if the phone responds to default Samsung codes, first type #0*# to access the LCD Test screen. No error message should appear when you input the following codes:
#1234# for checking the software version
#12580*369# for checking both software and hardware information
#0228# for checking the battery status
#32489# for entering Service Mode
Check Samsung Kies
Samsung Kies is a software program that allows a user to check the authenticity of a Samsung smartphone. First, download the software to your computer, and then connect the Samsung Galaxy S3 to the computer via USB cable. Samsung Kies should be able to recognise the device by showing its name and firmware version.
How to Buy Samsung Galaxy S3 on eBay
You can buy a Galaxy S3 smartphone from many sellers found on eBay in various colours, as they come in white, black, grey, brown, and red. You can also change the screen glass into other colours, such as pink and blue. You can even search for accessories to go with your smartphone, such as earphones, cell phone cases, and USB cables. Other Samsung Galaxy smartphones are available as well, such as the S3 Mini and S4. Simply type your desired product into the search bar atop any eBay page to yield the relevant results.