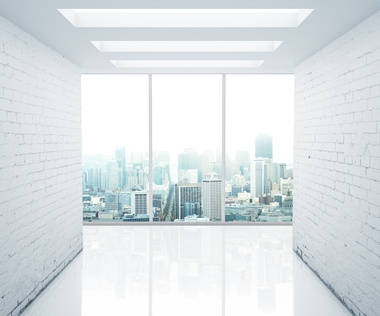 A home's concrete floor serves as the foundation on which to lay other floor coverings, such as the carpet, tiles, or wood planking. Therefore, it is essential to ensure that the concrete lies level before installing the next layer. In order to achieve this, a strong understanding of concrete construction and the tools used in this project are highly essential. If it is a do-it-yourself project, homeowners must also be aware that not all types of cement work well for floor construction in order to get the desired result.
Floor Structure
Building a floor requires careful thought and pre-planning. It is not as easy as it looks when workers pipe in cement and let it dry. Before studying how to level a concrete floor, the first consideration is always the type of floor a homeowner wants to build.
Concrete Types
There are three types of floors, namely solid concrete, precast suspended concrete, and suspended timbre. Use solid concrete for ground floors only. Precast suspended concrete is quick to install and gives a good working platform. These types of floor structures are infilled with either standard or insulated building blocks.
Suspended timbre floors are finished timbre floorboards attached to floor joists and placed on top of the subfloor of the foundation. The type of floor structure is crucial in the construction process because other factors, because they influence the room height and door threshold measurements.
Types of Concrete
Concrete is essentially mixture of cement, water, and other aggregates, such as small stones and sand. However, concrete is much more complicated because there a homeowner can use many types, depending on the application.
| | | |
| --- | --- | --- |
| Type | Description | Application |
| Lightweight concrete | Filled with lightweight aggregate, such as pumice, saw dust rice husk, and thermocol beads | High fire resistance, reduced shrinkage, better sound and shock absorption |
| High-density concrete | Uses heavy aggregate, such as barites, lead shot, iron, or magnetites | Used for ballasting for pipelines or for permanent shielding purposes |
| Ready mix concrete | Mixture of sand, water, gravel, and Portland cement | Versatile because of ease of use |
| Polymer concrete | Cured and dried concrete filled with monomer in its cells | Dense, high resistance to corrosion and vibration |
| Pumped concrete | Has more fluid and fine materials | Effective in large quantities |
| Shortcrete | Can be wet or dry mix; wet mix has more water, while dry mix has pre-blended damp or dry materials | Used mostly for building swimming pools |
Some concretes are ideal for flooring, while others are specifically for beams, columns, or foundations. When in doubt, check with a contractor or home supply store.
Tools for Levelling a Concrete Floor
Levelling the floor is a critical stage in floor construction; therefore, good preparation is essential. Before laying down the sub-floor for the tiles or carpet, the concrete floor comes first. This requires special concrete tools and materials, which may vary depending on how complicated the construction is. For professional builders, tools include spreaders, tampers, edgers, trowels, hand floats, and groovers.
Spreader: Square-ended, short-handled shovel for spreading concrete
Tamper: Pushes coarse aggregates into the concrete
Edger: Helps protect the slab against chipping after forms have been removed
Trowel: Increases pressure into the surface of the concrete
Hand float: Removes imperfections and produces a flatter surface
Groover: Controls the location of cracks
Do-it-yourself homeowners can also use concrete materials that do not require all of these tools. The most common materials in concrete used by homeowners are latex bonding agent, self-levelling compound, water, sand, and cement.
How to Level a Concrete Floor
Levelling floors as part of a do-it-yourself project is a fairly easy process that begins with filling the cracks with epoxy. Clean the floor thoroughly with detergent, dried, and free of dust. After drying, pour latex bonding compound over all the concrete and spread it evenly on the floor using a dry mop. As the compound dries, mix the self-levelling compound with water and immediately pour it over the whole concrete floor. Use a garden rake to smooth out uneven parts and let the floor dry for a few days.
How to Buy Concrete Floor-Levelling Materials on eBay
Buying home improvement materials, such as those used in floor construction, might be a bit confusing if you do not know much about them. It helps to research how to level a floor first in order to be aware of the tools and materials needed. Search eBay to find the materials you need simply by using the material name or tool name, such as 'trowel'. This way, you find a wide range of materials by price, brand, or type, and you can often find sellers offering tools for concrete laying bundled together in cost-effective packages.