How to: Look for Lounge Suites/Couchs/Sofas that you like, that would suit your house and decoration and that would respect your everyday needs.
You've now made your decision that you need a Lounge Suite after finding that your old one has collapsed and your now sitting on the ground or you have found that your lime green modern sofa suited your old house but not your new one.
Topics you should think about when looking at Lounge Suites/Couchs/Sofas or any furniture:
The cost - how much will you spend?
Does it suit your house?
Will it suit your everyday needs?
Will it suit your needs in years to come?
What styles are you looking for?
Will the furniture suit the house?
1. Cost:
How much will you spend on this piece of furniture?
When thinking about pricing, it is a good idea to think about several factors. Depending on where you buy, the prices will usually change about. If you choose to buy at an antique dealer who only sells limited and rare items the prices will most likely be high, if you decide you wish to buy at a cheap imports factory outlet the prices will usually be low. Sometimes the money you spend can affect the quality of an item, at times an antique can be very good quality but quite pricey. Then again if you buy a cheap imported sofa they sometimes can last only a few years. On Ebay you can often find a reasonably priced couch that is second hand and of resonable quality. To find one that suits you completly can sometimes take a long time. Here are some factors to ask yourself before you buy in dot points:
Would you need a high quality item?
How much would you spend on getting the item?
Would you wear out a low quality item quickly?
Would the item need to last for a long time?
Would you only look at items within a fair distance away from you, or would you look at all of the items?
Are you looking for New or Used items?
It may be a good idea to write down some facts about the furniture you are looking for to see if it meets your pricing needs. Here is an Example of what you could write: Looking in the price range of $300-$600, A resonable quality, second-hand and a 3 seater suite lounge.
2. Would it suit the house? (If your interested in that kind of thing).
You may have found that your sofa from your last house doesn't suit your new house. If your old house was modern, with pale walls and modern furniture and your new house is victorian with elaborate decoration you may want to re-design your furniture scheme. To find a lounge suite to suit a victorian house think of the time era and what would go with the house. Some victorian lounges would suit, perhaps look at a couch that has a pattened or floral design on its uphostery that suits the scheme of decoration that the house has. If you have moved into a modern house you may wish to look at modern furniture, usually this isnt to hard because most modern furniture have blocks of colour instead of a lot varied colours. You may want to consider your other furniture in picking the sofa, some of the furniture you already have may suit your house, so perhaps you could go by what they look like to pick your latest edition to the furniture family. Another way to pick your furniture is by colour scheming, you could want your furniture to be all tans, jungle greens and patterned this is a very easy way to choose.
3. What would suit your needs?
It may sound completly absurd to think about wether it would suit your needs but mostly its a must. Because if you buy a ten seater corner suite and your single and out most of the time, would you really need to spend the extra money for this exclusive item? Some factors to think about when thinking about needs may be:
Do you use your lounge suite much? Or is it just for the formal lounge room which may not be used much at all?
Is your family growing? Because if you buy a two seater couch you may need a five-seater in a matter of time.
Do you have pets on the couch? If you do some types of material may get damaged with pets or wear out quicker. It might be a good plan to check how strong material the lounge suite has so the labrador can hop onto the sofa without the worries.
Is the sofa safe for the kids to use without constantly having the worry the antique getting run into with a baby-born stroller.
Even though you may have found something which looks beautiful, but would it last in your situation? It is probably best to find something practical, rather than something that is impractical and would end up damaged in 3 minutes.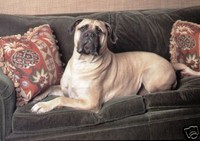 4. Would the couch suit your needs in years to come?
Think about what you may be planning for the future, so you can buy something that suits you for many years to come!
5. What would suit the amount of space you have?
If you have a small house make sure you check mesurements so you can fit it all in.
THANKYOU FOR READING MY GUIDE, I HOPE IT HELPED =].