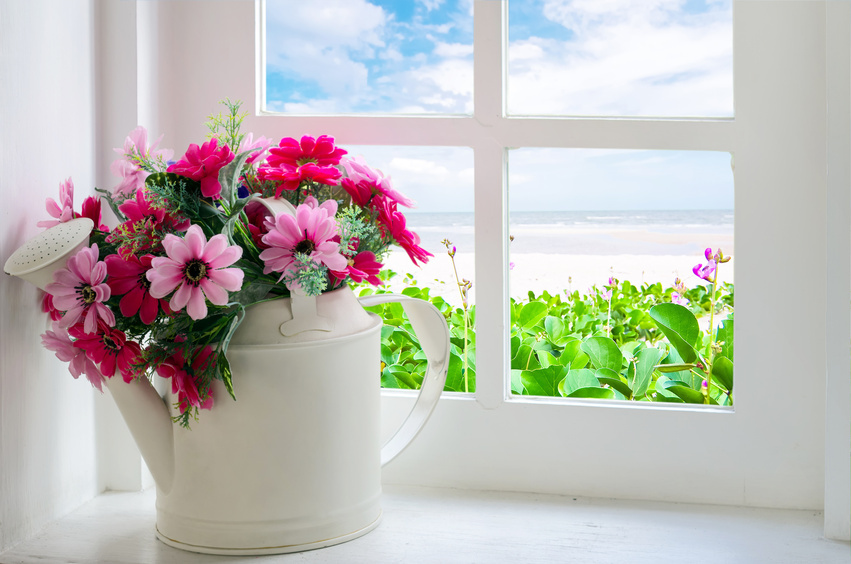 Flowers can be a beautiful, vibrant accessory and are often used to add a splash of colour to hairstyles, dresses, wedding decorations, or even simply a dining room table. Unfortunately, real flowers quickly wilt, fade, and drop their petals, making them less than ideal as decorative objects. Creative buyers can easily avoid this problem by crafting their own artificial, fade-free flowers with a few basic and readily available craft supplies.
Types of Artificial Flowers
Artificial flowers can be made out of a multitude of supplies, including paper, fabric, and buttons. Other necessary supplies may include glue, wire, and beads, as well as scissors. To make paper flowers, coloured paper, scissors, and a pencil are required. For button flowers, assorted buttons and green wire or pipe cleaner is needed. Lastly, fabric flowers require felt, glue, and buttons or other objects to use as the flower centre.
Making Artificial Flowers
Making artificial flowers is quick and easy. Simply choose the type of flower and collect the necessary supplies. Keep in mind desired flower size and colour when preparing to make these flowers. Instructions are provided below for paper, button, and fabric flowers. Refer to the chart above for required craft supplies.
Paper Flowers
Draw a spiral on a square sheet of paper. Cut out the spiral shape. Using a pencil, roll the paper until it reaches the end of the spiral. It is essential that the roll is tight, or the flower may unravel. Once the spiral is rolled, remove the pencil. Apply glue or tape to maintain the structure of the flower if necessary, but a tight roll should ensure that the flower does not unravel.
Button Flowers
These flowers can be made using either basic green craft wire or pipe cleaner, depending on preference. Slide several buttons of various sizes down the wire and thread the wire through the top of the buttons. Twist it so that the buttons do not slide off. When layering the buttons, keep in mind that the idea is to create the appearance of petals; use a small button for the centre of the flower and larger buttons for the remaining layers to help build this illusion. For an extra touch of creativity, twist an additional wire into the shape of a leaf and wrap around the flower stem.
Fabric Flowers
Felt is an ideal choice for this flower, though other fabrics could be used provided that they are somewhat stiff. Cut the felt into one circle (to be used as a base) and 12 petal shapes, six large and six small. Size is dependent on personal preference. Pinch the base of each petal, the thinnest part, together, and glue. This will create a petal with added dimension. Once all of the petals have been finished in this manner, glue the large petals to the circle base. Then, glue the smaller petals on top of the larger ones to add layers. A button, bead, or earring can be added to the centre of the flower as a final touch.
How to Buy Artificial Flower Supplies on eBay
Sellers found on eBay provide a wide array of craft supplies, including buttons, wire, paper, beads, and any other object that you may desire when creating your artificial flowers. To find supplies on eBay, conduct a search for the materials that you need, keeping in mind the number of flowers you wish to make as well as the size of flower that you desire. For instance, tiny buttons will not fit on pipe cleaner or thick wire, so would be unsuitable for an artificial flower. With a few simple, carefully chosen craft supplies and a touch of creativity, you can make beautiful flowers that will last long after their living counterparts have faded.