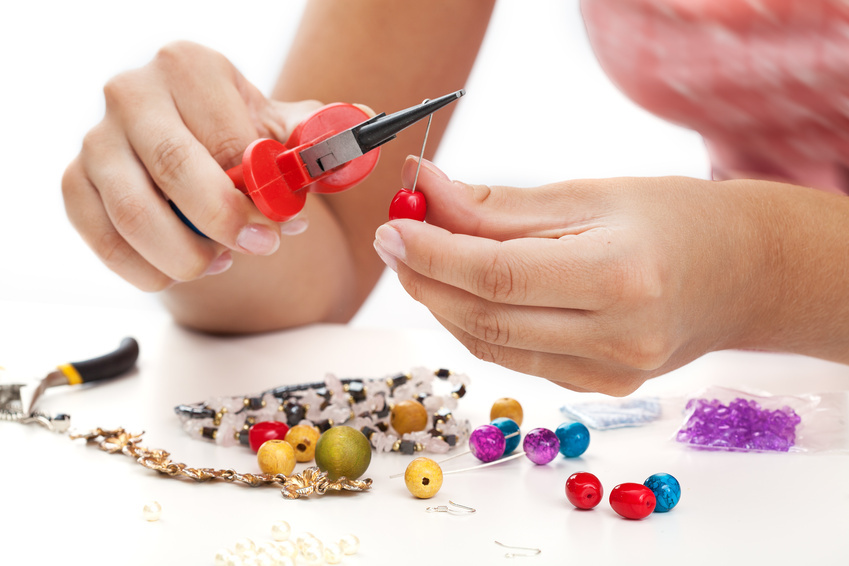 Charm bracelets are pretty and unique. Some styles feature dangling charms, while others are fixed. They add a stylish finish to any outfit. In ancient times, charms were used to deter evil spirits, while on the other end of the spectrum; charms were also used to bring luck. Egyptians were often buried with rare stones, and the first people to discover these pretty charms were archaeologists. To make a truly unique charm bracelet, it is important to have the right jewellery making tools.
The History of Charms and Charm Bracelets
In earlier times, charms were used as protection, but modern charms are fashionable and quirky. Christians relied on the fish-shaped charm to symbolise their religious beliefs. During World War II, soldiers brought charms back for their loved ones as a reminder of the places they had served and as a keepsake of personal memories. Modern charms are available in an array of shapes. Charm bracelets are unique to the individual, as new charms can be added, while old charms can be removed and kept.
Choose the Charms
The array of sizes and shapes of charms makes them a popular item to gift or make. Some individuals opt for flowers or animals, while others prefer to add lucky charms like four leaf clovers and wishbones. Charms are simple to add to a bracelet with a jump ring, which are the tiny metal rings used in jewellery making. They can be opened and used to add charms to a bracelet. Jump rings are available in all colours and sizes to match the charm.
Tools to Make Charm Bracelets
It is easy to buy a plain chain bracelet and then add the chosen charms, but some individuals want to make the entire bracelet. In this case, it is important to buy the right tools for jewellery making and restoration. Some sellers on eBay sell every type of tool needed to make jewellery, while other sellers list single items only.
Round nose pliers: They have two pointed ends, which holds the item of jewellery during fixes and additions. They are also good for making professional loops in beading wire.
Chain nose pliers: The flat jaws make them useful for opening jump rings without fuss, and adding charms for bracelets. They also hold wire efficiently while you are feeding them with charms and/or beads.
Flush cutter: There are many gauges of wire. Thinner wire has a higher gauge and may be cut with a pair of scissors, but a flush cutter is useful for thicker gauges of wire. It gives the wire a clean cut. A 16-gauge wire is a good size for bracelet making.
Needle nose pliers: Used by jewellery designers to hold and cut wire. Their long shape makes them suitable for holding small jewellery additions like jump rings.
Types of Charm Bracelet Chains
Some people opt to make their own charm bracelet, including the loops that hold the jump ring and charm, while other individuals opt to buy a chain. The two types of chains available have different advantages.
Choosing the type of charm bracelet is dependent on the individual, but the easier option is to buy a solid link bracelet. However, the individuals who want the option of removing and adding new charms can buy an open link charm bracelet.
How to Buy Charms on eBay
Buyers can search for individual charms, charm bracelets, and jewellery making tools, and browse through the inventory to find the necessary for making their own customised charm bracelets. Starting from the eBay home page, enter the desired type, brand, or material for the charms desired. Popular brands of charms include Pandora, Swarovski, and Hello Kitty although there are a number of non-brand name charms of precious and semi-precious metals and stones.